We have got to adapt to the surface: Mike Hesson
26 Sep, 2021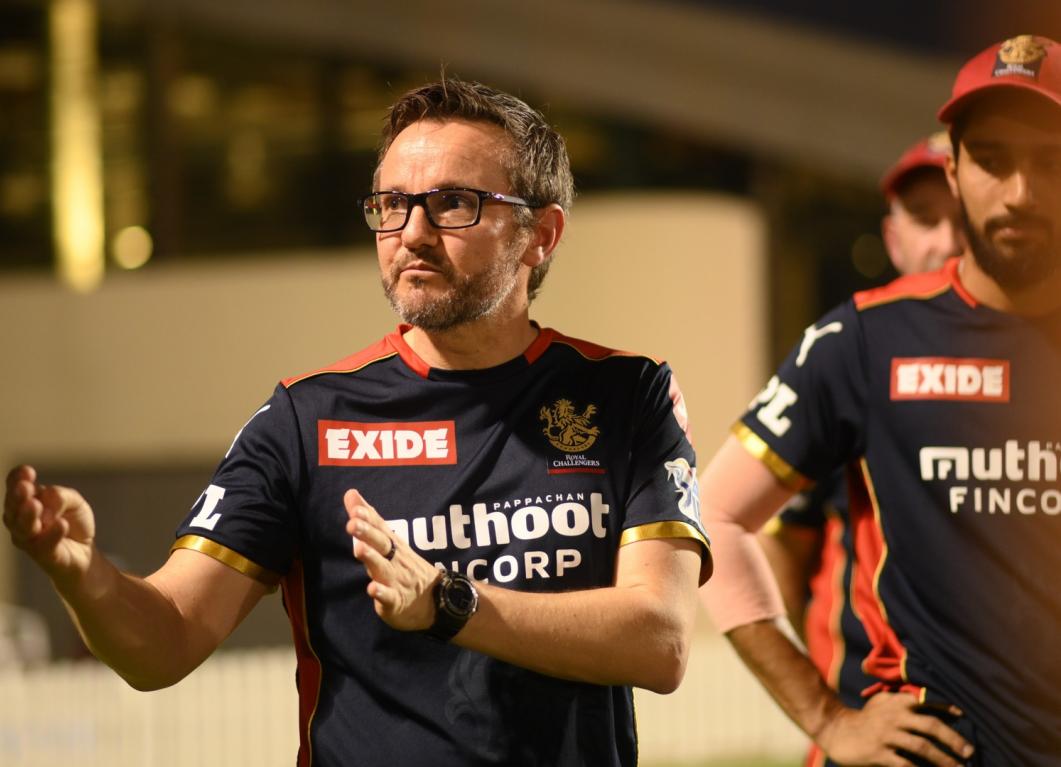 We have got to adapt to the surface: Mike Hesson
The race for the playoffs spot is heating up. The stakes are much higher as Virat Kohli's Royal Challengers Bangalore take on Rohit Sharma's Mumbai Indians tonight at the Dubai International Stadium. 
With the presence of stalwarts on both sides, big games like this one tend to weigh heavily on player matchups. Virat Kohli vs Trent Boult, AB de Villiers vs Jasprit Bumrah and Keiron Pollard vs Yuzvendra Chahal - there are a lot of player battles to look forward to. Matchups of this magnitude could well have a huge bearing on the result of the game. 
Ahead of tonight's clash against Mumbai Indians, Mike Hesson spoke about the plans and the mindset going into the big encounter at the Dubai International Stadium. 
"Yeah, I'm not gonna tell you the plans. Obviously, we will have the meeting, most of the works have been done. It's all about execution. We can come up with very good plans but we have got to adapt to the surface, adapt to which one is the small side and the big side, and we have to execute a little bit better," Hesson said.
When asked about the mood in the camp, Hesson said, "Well, I think there is a little bit of frustration. You know the first game we were not in the game, but against Chennai, we were in the game most of the time, I think it was within our control. We didn't quite grab the opportunity. There's a bit of frustration there. We have got to acknowledge too that we had a chance, we didn't quite grab it but we have got to come back and be better for longer next game for us to challenge Mumbai." 
The Australian all-rounder, Dan Christian believes there is no need to panic because the team is training well and it is only a matter of time before they return to winning ways.
"Obviously, there have been a couple of disappointing results for us. We have been training well, and we had a good first phase of IPL 2021 as well. I don't think there's any reason to panic, we are doing everything right at training. We are training pretty well. We are preparing very well. The bowlers are doing their meetings. The batters are doing their prep with Sanjay, Mike, and amongst each other. I don't think there's any need to panic. Just really trust what we have been doing in the past, and I'm sure it will turn around," Christian concluded.