Virat Kohli is the big fish for Pat Cummins
20 Nov, 2020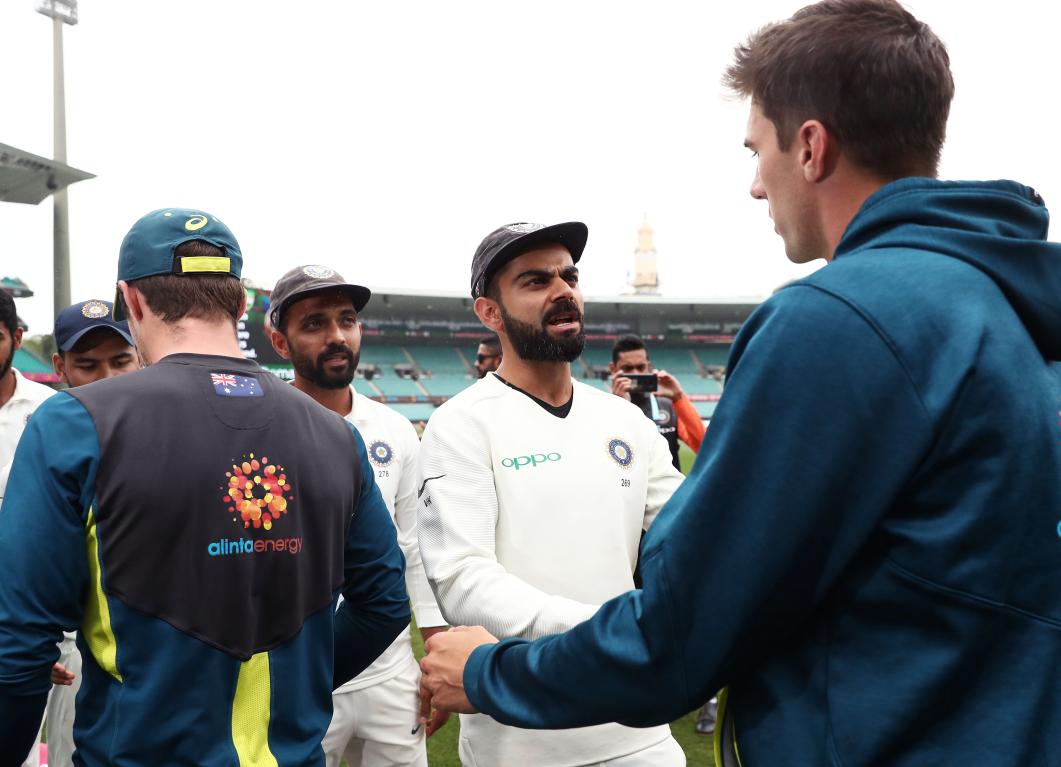 Virat Kohli is the big fish for Pat Cummins
Aussies have a love-hate relationship with Virat Kohli. They admire him, these days even openly, but hate to see him score runs against them. A few days back, Tim Paine revealed how he loves the India and RCB skipper bat but does not want him to score many runs against his side.
Now Pat Cummins has confessed that if there's one prized wicket he will go after during the upcoming series it's of the Indian skipper Virat Kohli.
"I think every side has that one or two batters and they are the big wickets. Most teams have their captain - Joe Root for England, Kane Williamson for New Zealand. You feel like if you get their wickets that goes a long way in winning the game," Cummins told Fox Cricket. "He (Kohli) is always a big one. You commentators talk about him non-stop, so hopefully, we can keep him quiet."
It's the first time India will be in action since the COVID-19 brought the world to a standstill. On the other hand, Australia played a series in England and some of its cricketers were in action in the Dream11 IPL 2020 too. 
Talking about the upcoming series, Cummins said, "It's going to be huge. Obviously, we're back here on home soil. Other than spending a lot of time in hotels and bubbles I feel like our preparation has actually been really good," Cummins added.
"We went over to the UK and had a good tour there. Most of the boys here have been playing 14 T20 matches in the last few weeks and the other guys coming in will be playing shrewd cricket. So, it feels like we are all firing up and got a lot of stuff behind us."
India will kick off their campaign from 27th November with an ODI. Cummins is being touted as one of the players to watch out for during the series.