Sardar Patel Stadium to host the knockout stage of Syed Mushtaq Ali Trophy 2021
22 Jan, 2021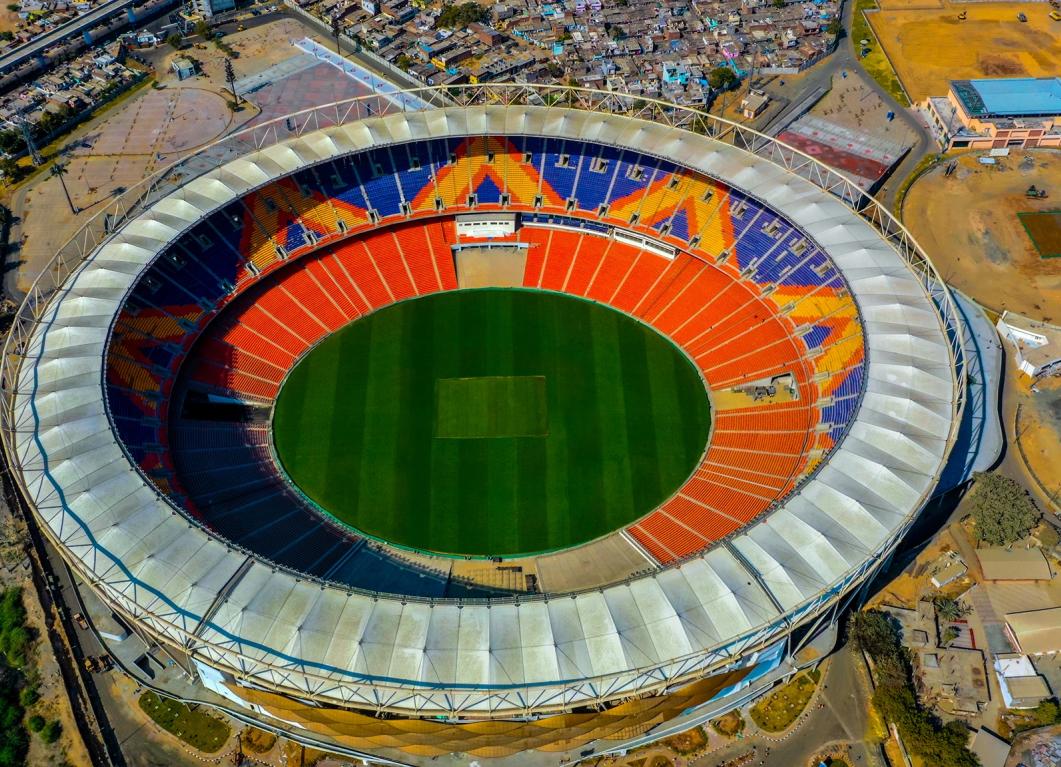 Sardar Patel Stadium to host the knockout stage of Syed Mushtaq Ali Trophy 2021
The Board of Control for Cricket in India on Friday has made an announcement regarding the knockout stage of the ongoing Syed Mushtaq Ali Trophy 2021. The Board has selected the new Sardar Patel Stadium in Motera, Ahmedabad as the venue for all four quarter-final matches of the domestic T20 championship. Even the semi-finals and final will be contested at the same venue.
Defending champions Karnataka, Tamil Nadu, Punjab,  Himachal Pradesh, Haryana, Rajasthan, Bihar and Baroda are the teams that have qualified for the knockout stages. The final stage of the tournament is set to begin on 26 January.
Karnataka will go up against Punjab in the first quarter-final on Tuesday. The winners of quarter-finals will lock horns on 29 January where both the semi-finals will be played. The final of the 13th edition of the SMAT-20 will take place on 31 January. 
Will Karnataka reign supreme once again and clinch its third consecutive title? Let us know your opinion in the comments down below.
Knockout Stage Fixtures:
Quarter-finals: 26 January
Match 1 - Karnataka vs Punjab 
Match 2 - Tamil Nadu vs Himachal Pradesh
Quarter-finals: 27 January
Match 3 - Haryana vs Baroda
Match 4 - Bihar vs Rajasthan
Semi-finals: 29 January
Match 1 - Winner of QF 2 vs Winner of QF 4
Match 2 - Winner of QF 1 vs Winner of QF 3
Final: 31 January
Winner of SF 1 vs Winner of SF 2
Mark your dates 🗓️

Here's the #SyedMushtaqAliT20 Knockouts Schedule 👇 pic.twitter.com/rJdtpybeox

— BCCI Domestic (@BCCIdomestic) January 22, 2021