My thought was that I need some popcorn to watch the show: Smriti Mandhana on Sophie Devine's stunning knock
19 Mar, 2023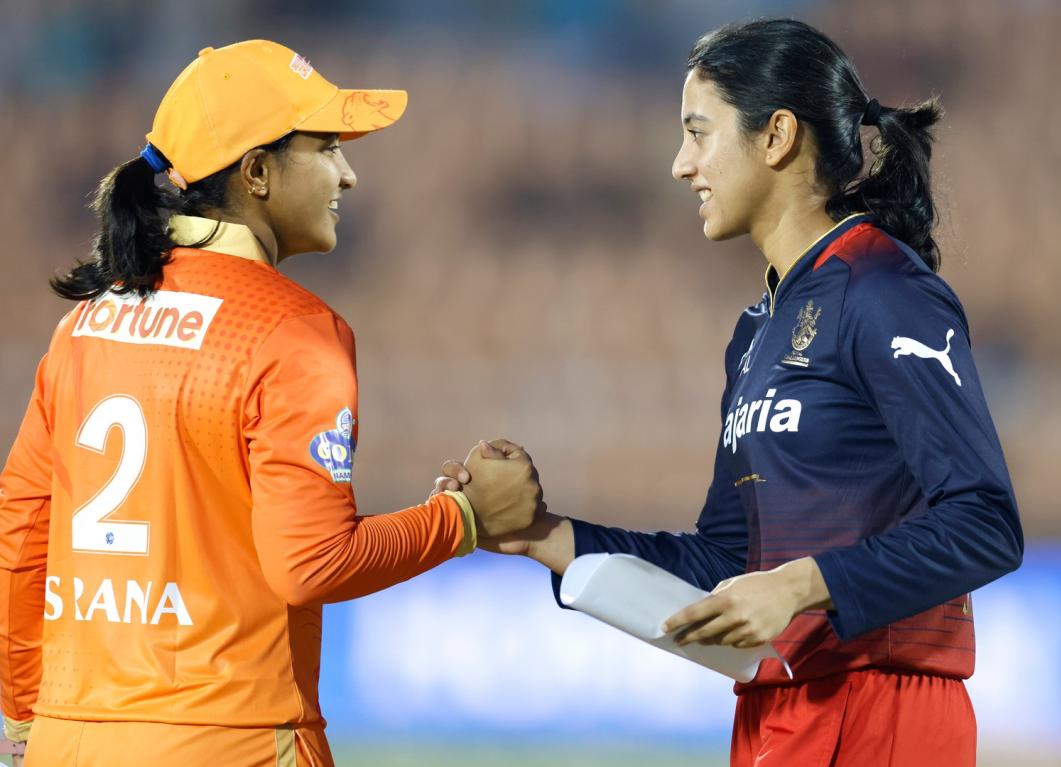 My thought was that I need some popcorn to watch the show: Smriti Mandhana on Sophie Devine's stunning knock
It was a night of exhilaration for the Royal Challengers Bangalore as they stomped the Gujarat Giants by riding a wave of momentum engineered by star all-rounder, Sophie Devine. The RCB opener put up a demolition act with the bat, peppering the Gujarat bowling to the boundary in the most emblazoning fashion, leaving a trail of carnage in her wake.
Thanks to Devine's 36-ball-99, RCB nailed a mammoth chase with 27 balls to spare and the Giants were mere spectators to the incredulous blitzkrieg that the Kiwi opener stitched. RCB captain Smriti Mandhana also showcased her true class with the bat by registering a 31-ball 37 with 5 fours and 1 six to show for it.
Talking in the post match presentation, Smriti Mandhana said, "From the last game we took a lot of confidence to get the first win on the board. Standing at the other end from Sophie was fun. In the recent past, the way wickets have been playing, we thought they were 20 above the par score but then when we came out to bat, the wicket looked very good. So after batting, I think we restricted them very well."
Smriti, visibly mesmerized by Sophie Devine's mad striking, added, "My thought [from the non-striker's end] was just that I need some popcorn to watch the show. My job was just to get a single and get Sophie on strike. A few of the sixes were really massive. We knew we might play the eliminator or we might not but the atmosphere has remained positive around the entire team. The way we started, we had doubts about what had happened, but the last two matches I am sure we are an amazing team."