From Sophie Devine to Smriti Mandhana: Here are the top three performers for RCB against GG Women
19 Mar, 2023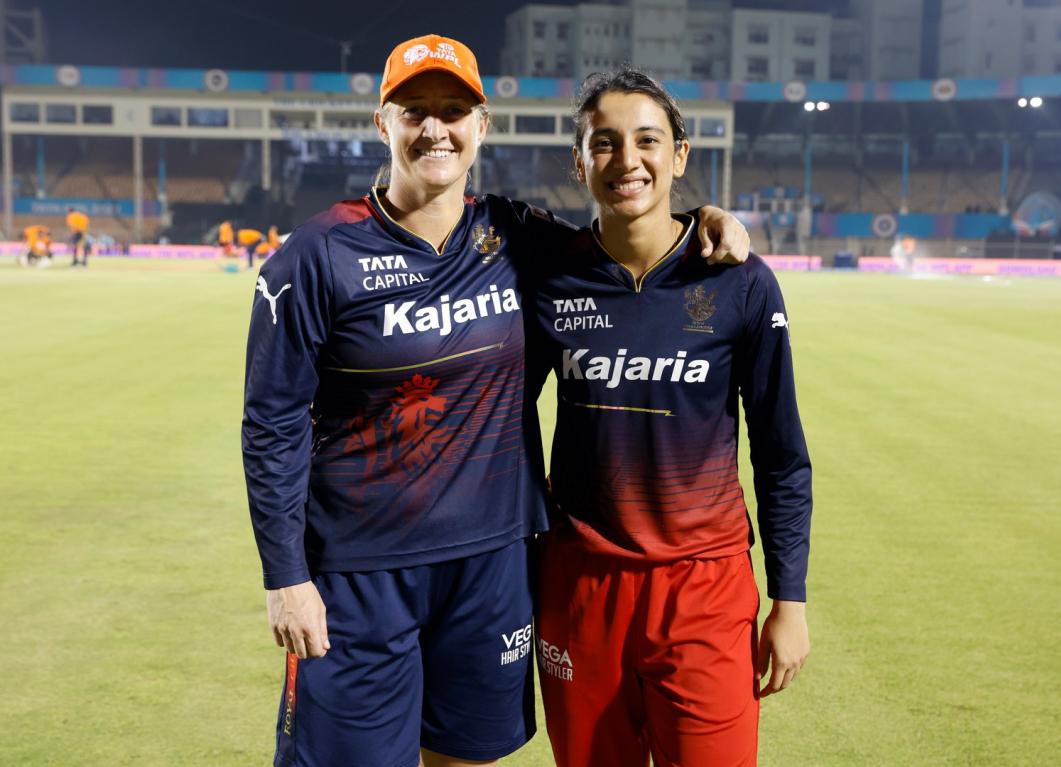 From Sophie Devine to Smriti Mandhana: Here are the top three performers for RCB against GG Women
On a night where all other performances were eclipsed by one towering showdown and it arrived from Sophie Devine's, it was difficult to pick the top three performances of the day but as they say that customs should always be respected and here we are trying our very best to pick the top three displays of the day.
Obviously, there were a few that made us scratch our heads after Sophie's rampant display but in the end, keeping the entire match in mind and how things changed despite a steady start from the Gujarat Giants. Here are our top three performers against Gujarat Giants.
1.    Sophie Devine – 99 (36) and 1/23
Not only was Sophie Devine handy with the bat but she first struck with the cherry, scalping the big wicket of Sophia Dunkley who seemed to be dangerous in the early overs. The former Kiwi skipper was simply not going to stop at the solitary scalp of Sophia Dunkley as she returned with the bat and returned how! Peppering the bowlers to all corners of the park, Devine first targeted the powerplay and then continued to be super aggressive, smashing the cherry at will. The last time we heard such a comparison of the ball flying that frequently to the stands was when RCB Hall of Famer, Chris Gayle was out in the middle. Devine made excellent use of her footwork and ensured the fact that the bowlers had no chance to find a way to get through her demolition act whatsoever.
2.    Smriti Mandhana – 37 (31)
The numbers may not do proper justice to the kind of knock that Smriti Mandhana played alongside Sophie Devine but going by the context of the game, RCB has frequently suffered because of the lack of their opening stand as they failed to sustain the early momentum. This is exactly where Smriti came in yesterday, putting together a crucial anchoring knock that allowed Devine to continue with her eloquent knock, laying waste to the Gujarat bowlers. Smriti would eventually strike 5 fours and 1 six in her knock.
3.    Shreyanka Patil – 2/17
Once again going by the numbers, Shreyanka Patil may be just a cog in the wheel but going by the impact she created, one would understand how she changed the context of the fixture. Every time RCB has complained about conceding that additional 10-15 runs that have come back to bite them. However, things changed with Shreyanka dealing a double whammy that claimed the big wickets of Laura Wolvaardt and Ashleigh Gardner, stealing away the momentum from the Gujarat Giants.