Pretty happy with the one which I got in the second tier: Sophie Devine on her favourite shot and reactions after a stunning 99-run knock
19 Mar, 2023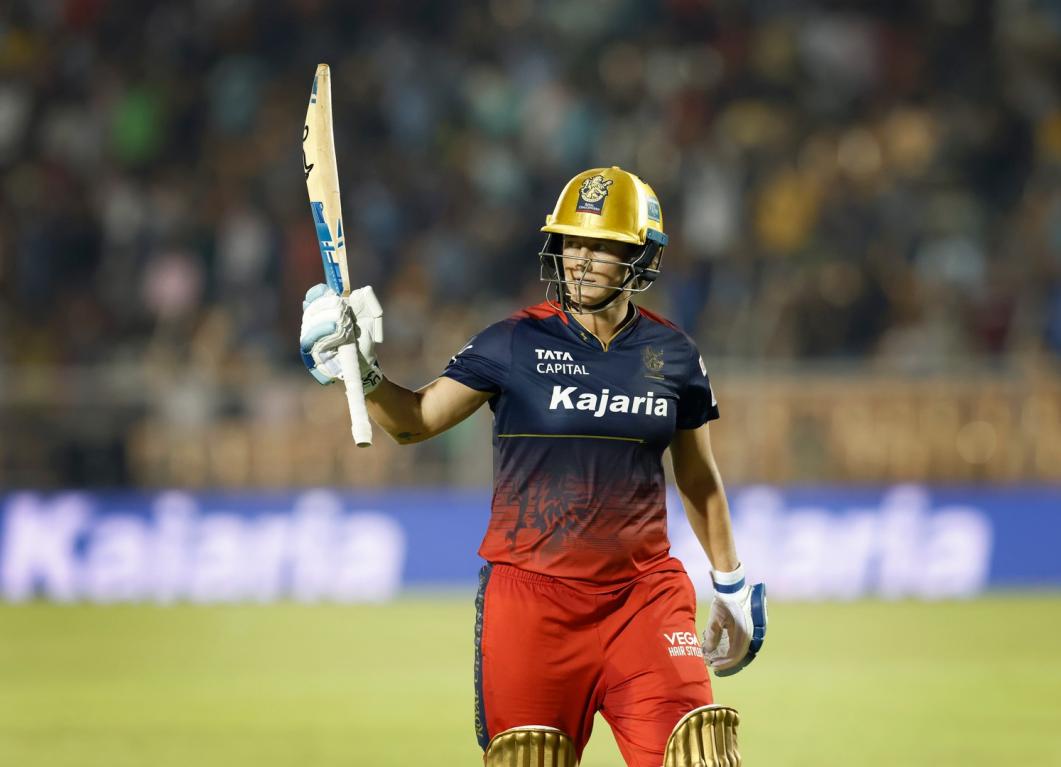 Pretty happy with the one which I got in the second tier: Sophie Devine on her favourite shot and reactions after a stunning 99-run knock
The Royal Challengers Bangalore secured their most convincing win of the season against the Gujarat Giants as they cruised to victory comfortably, thanks majorly to an emphatic display from the dynamic Sophie Devine. She was in ecstatic touch in the last game as she hammered the Gujarat Giants bowlers to all corners of the park.
She scored a phenomenal 99 from just 36 balls and would eventually get out after a mistimed shot against Kim Garth. However, her stay in the centre guaranteed utter entertainment and most importantly, ensured RCB were in the driver's seat throughout the chase. 
Talking in the post-match conference, Sophie Devine said, "We've played a number of games here now and to sit back and watch how other people play, it's been good to see how other batters go about it. So even just watching Ash Gardner bat, I learned a lot and just took out the best bits and applied it to how I wanted to bat."
She would further speak about her own performance, saying "It's nice to be able to contribute with both bat and ball. I was happy to be able to put RCB into a winning position tonight." Sophie would go on to conclude by talking about her favourite shot of the night, adding, "I think the one I got up there [into the second tier] I was pretty happy with."