It was tremendous to see Chahar and Bhuvi: Shikhar Dhawan
21 Jul, 2021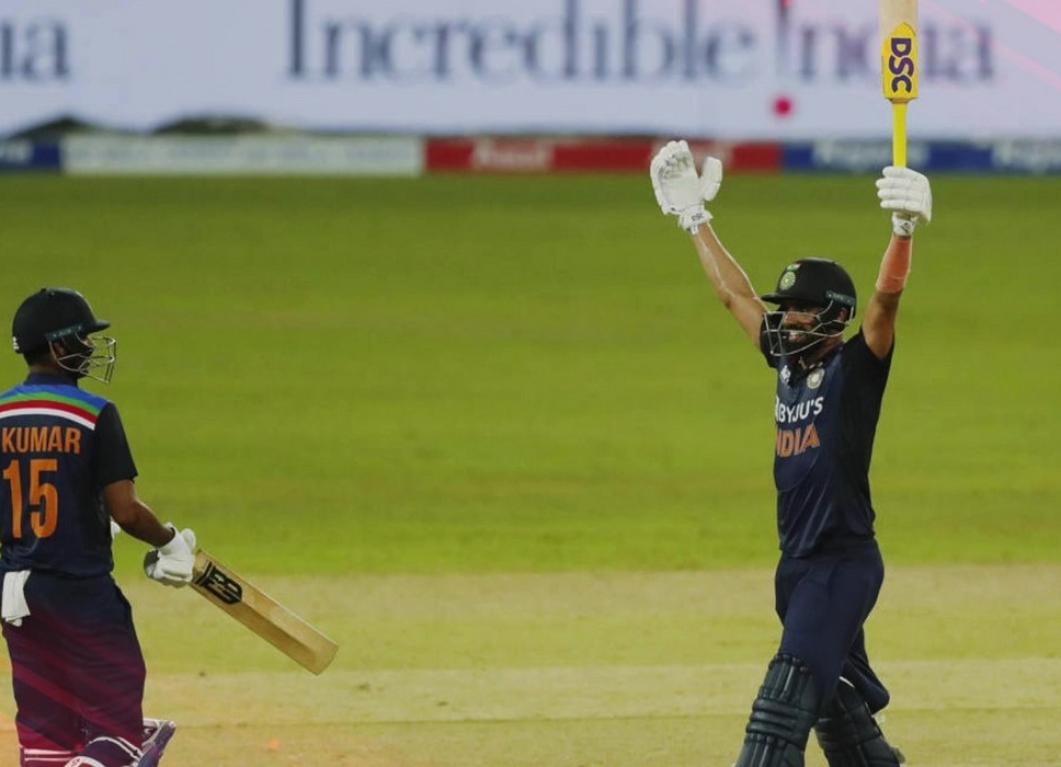 It was tremendous to see Chahar and Bhuvi: Shikhar Dhawan
Team India made an incredible comeback to win the second ODI by three wickets and five balls to spare. This victory gave the men in blue their ninth consecutive bilateral series sweep against Sri Lanka.
Deepak Chahar and Bhuvneshwar Kumar's batting resilience will go down as one of the finest in ODI cricket. The duo put on an 84-run partnership for the eighth wicket, which was crucial to India's decisive win.
Speaking at the post-match presentation, India captain for the tour, Shikhar Dhawan said this was a good learning experience for youngsters to adapt and take on the leadership roles to bring the match home. 
"I felt that the wicket today was much better and we restricted them to a good score. The spinners fought back and the bowlers adjusted their line and lengths when their batsmen were in. We didn't start well and it is a good learning lesson for the youngsters that every day is not the same. They will understand how to handle these situations and how to bring in new strategies," Shikhar Dhawan said during the post-match presentation.
It was Manish Pandey and Suryakumar Yadav who steadied the ship in the middle-overs. Suryakumar went on to score his maiden half-century in ODI cricket and, on the other end, Krunal Pandya played a sensible knock.
"The way Manish Pandey and Suryakumar were batting, we thought they would take us home. Hard luck to Pandey for the way he got out. The way Krunal fought in the middle was amazing. Everyone showed character," he added.
On Chahar and Bhuvi's rescue act
"It was tremendous to see Chahar and Bhuvi. We knew that Chahar has worked hard in the nets on his batting. His presence of mind and calculations against the leg-spinner was amazing. Both Bhuvi and him calculated it really well," Dhawan remarked.