Indian bowling coach Paras Mhambrey praises Mohammed Siraj's rise in white ball cricket
22 Jan, 2023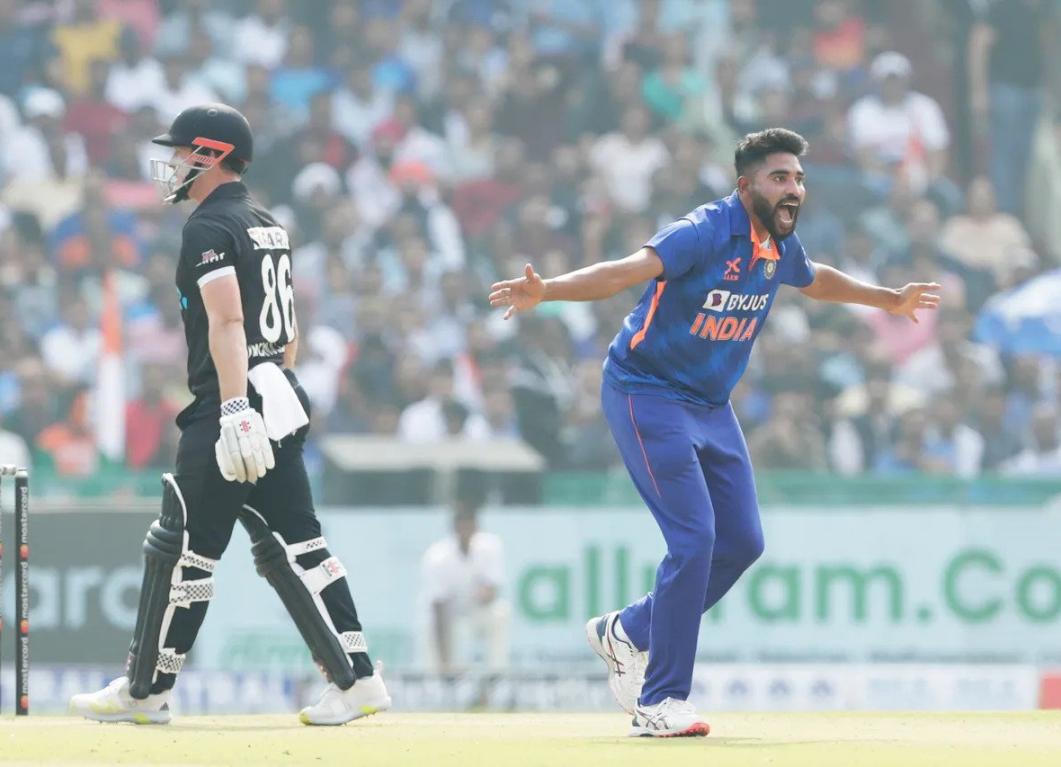 Indian bowling coach Paras Mhambrey praises Mohammed Siraj's rise in white ball cricket
India has found a new bowling weapon in the opening pair of Mohammed Shami and Mohammed Siraj as the duo has been wreaking havoc in ODIs like never before. However, India's current bowling coach believes that the inclusion of Jasprit Bumrah will make this an unstoppable trident.
Bumrah has been away from the cricket arcade for a while, owing to his stress related injury on the back that forced his exclusion despite his name being announced as a part of the Sri Lanka ODI squad. Rohit Sharma made it clear that they want Jasprit Bumrah to be at the peak of his fitness when he returns.
With the squad already announced for the first two Tests against Australia, India will most likely be wanting his participation in the final two Tests against the visitors that can actually spice up the fate of the upcoming WTC final scheduled to be played in Oval.
Clearing the doubts around Bumrah, Paras Mhambrey, India's current bowling coach said in a press conference, "Bumrah is a unique bowler, he is irreplaceable. Let's accept the fact that the kind of skills he brings is very difficult to replicate. It's also an opportunity for other bowlers because you will be tested in different situations. It will help us understand what they bring to the game, at what stages did they bowl and how they did it. There are one-on-one discussions with them. It's an ongoing process."
He also talked about the brilliance that Mohammed Siraj has induced in the Indian side of late, stating "I have seen him from the India A set-up. He did exceedingly well with the red ball. He used to get the ball in but has worked on his seam position to get the ball away. He is a very important member of the team not only for the World Cup but beyond that as well."
 Mohammed Siraj was again in fine form against New Zealand in the second ODI as he registered figures of 6-1-10-1, claiming the big scalp of Henry Nicholls with an absolute ripper angling away from the southpaw.