I hope I never play against Royal Challengers Bangalore in the future: Harshal Patel
22 May, 2021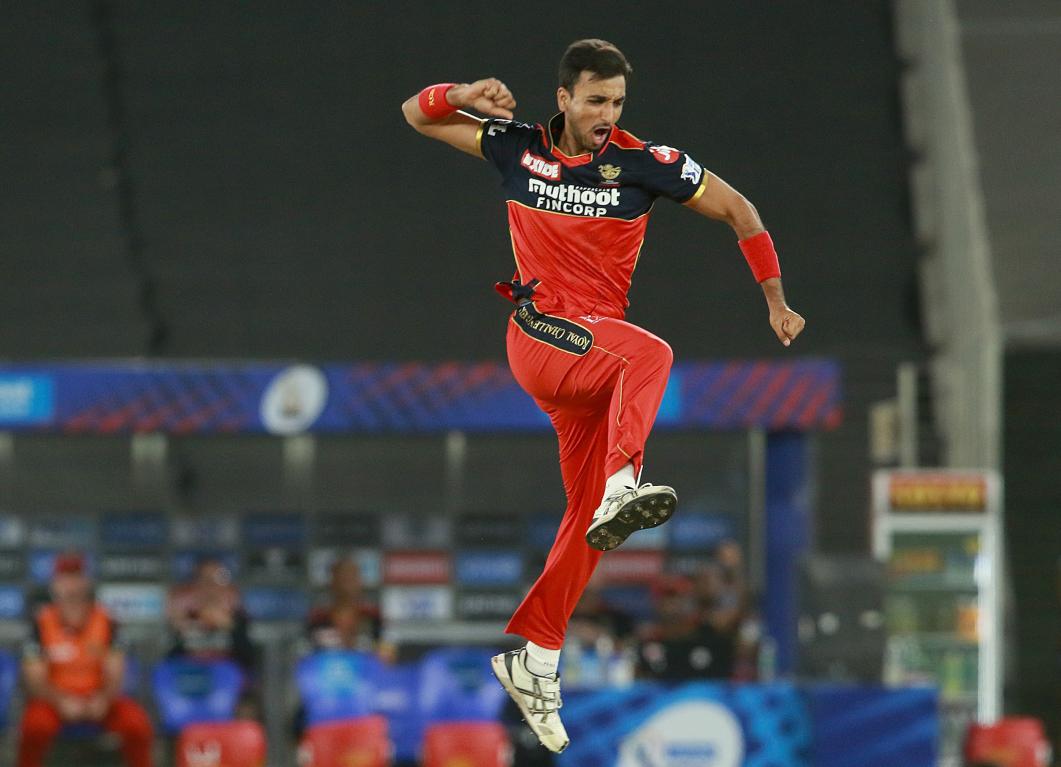 I hope I never play against Royal Challengers Bangalore in the future: Harshal Patel
One of the many pleasant surprises for the Royal Challengers Bangalore in the 2021 edition of the IPL was the performances of Harshal Patel. The Haryana quick who picked up wickets at crucial stages named AB de Villiers as the next on his list of "dream wickets" when quizzed.
"I've already got my dream wickets. I had dismissed Sachin Tendulkar back in 2011. I have also taken the wicket of MS Dhoni twice and Kohli once," said Harshal Patel, during an interaction with India TV. "All these are my dream wickets. I hope I never play against Royal Challengers Bangalore in the future but if that happens, I would love to take the wicket of AB de Villiers," he said. 
RCB skipper Virat Kohli is known for wearing his heart on the sleeve, be it while batting, or while on the field. Harshal Patel was of the opinion that Captain Kohli's energy makes up for his own lack of energy after picking up a wicket. "I usually don't celebrate my wickets with so much passion. Virat covers it up. It's his passion. His involvement in the field and his energy are exceptional. In a team sport, if you enjoy your teammate's success, your side eventually plays as a cohesive unit," Harshal said.
Harshal Patel also became the first bowler in the history of the IPL to snare a fifer against the Mumbai Indians. But, his spell in the game did not begin well as he overstepped the popping crease. Harshal revealed what Captain Kohli advised him after the no-ball. "When I bowled a no-ball on my first ball against Mumbai Indians, Virat just told me to focus on the length. There was no other conversation. When there's too much noise, you just need simple feedback and all other things get blurred in the background," Harshal said.
Traded in from the Delhi Capitals ahead of the season, the Haryana quickie had gone under the radar, but managed to churn out crucial spells for the Bangalore outfit and is the highest wicket-taker in the tournament with 17 wickets at the point of the tournament being suspended. His performances also earned him the nickname "Purple Patel".