Hats off to AB de Villiers, he's an asset for us: Virat Kohli
28 Apr, 2021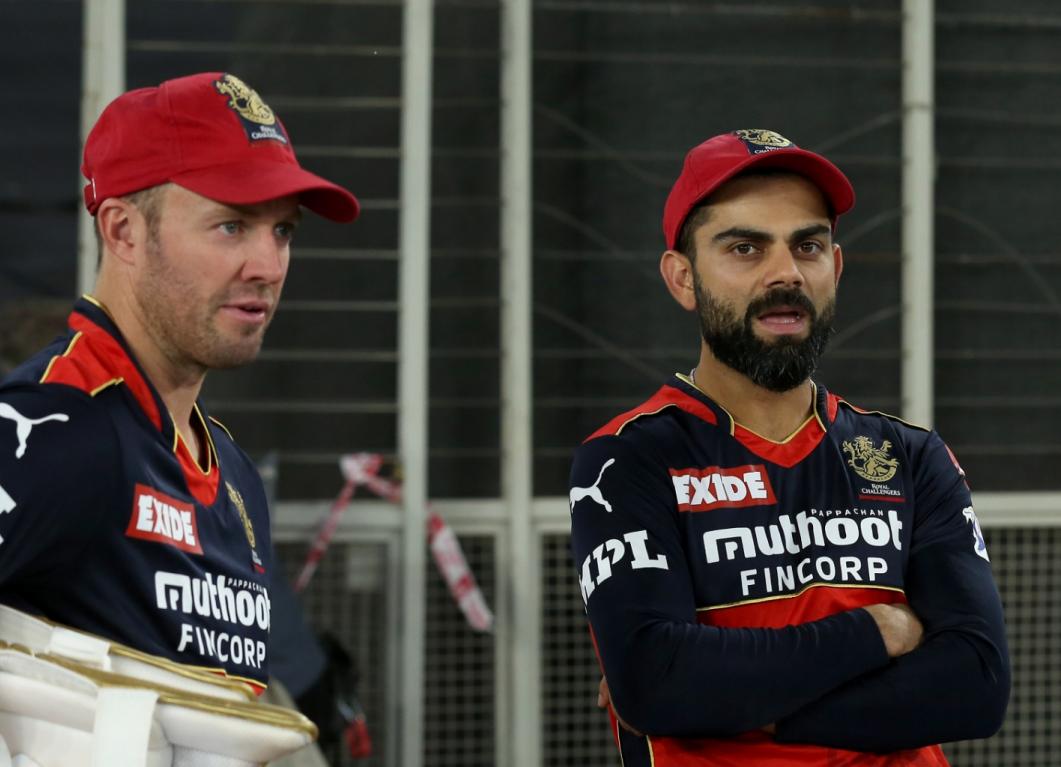 Hats off to AB de Villiers, he's an asset for us: Virat Kohli
Following a heartbreaking loss to Chennai Super Kings on Sunday, Royal Challengers Bangalore made a stunning comeback by defeating Delhi Capital in a nail-biting match. 
RCB, who were put to bat first, posted a par score of 171 runs on the board, thanks to an innings from the game's genius, AB de Villiers. Rajat Patidar and Glenn Maxwell too played a good supporting act in the innings for the Bengaluru-based club.
"At one stage I thought it was getting away, but Siraj's final over gave us confidence and we thought he would manage a professional and clinical job. If there weren't fielding lapses it wasn't going to go this far anyway," Virat Kohli told Alan Wilkins during the post-match presentation.
A sandstorm erupted at the Narendra Modi Stadium in Ahmedabad just before the start of the second innings, possibly ruling out the dew factor.
"We lost wickets but AB went berserk and then in the last few overs while bowling Hetmyer got hold of a few, otherwise, we were in control. There was no dew tonight thanks to that sandstorm, and we bowled with a dry ball, so that made a difference. Maxi is still not bowling, he's the 7th option, so we have enough options to do the job for us," said Kohli.
Captain Kohli in awe of ABD's masterclass
"We always had batting depth, but now we have a lot of bowling options too. I choose to be optimistic, but captaining for too long does make you nervous. I invariably go with the gut feel of the bowler. AB doesn't like me saying this, but he hasn't played competitive cricket for 5 months, but if you look at him bat it doesn't feel like he doesn't play international cricket anymore. Hats off to him, keeps doing it again and again for us. Such an asset for us. I'll say this again (smiles). He hasn't played for five months, just watch that innings," he remarked.