Hardik Pandya runs riot at Rose Bowl as India go 1-0 up
08 Jul, 2022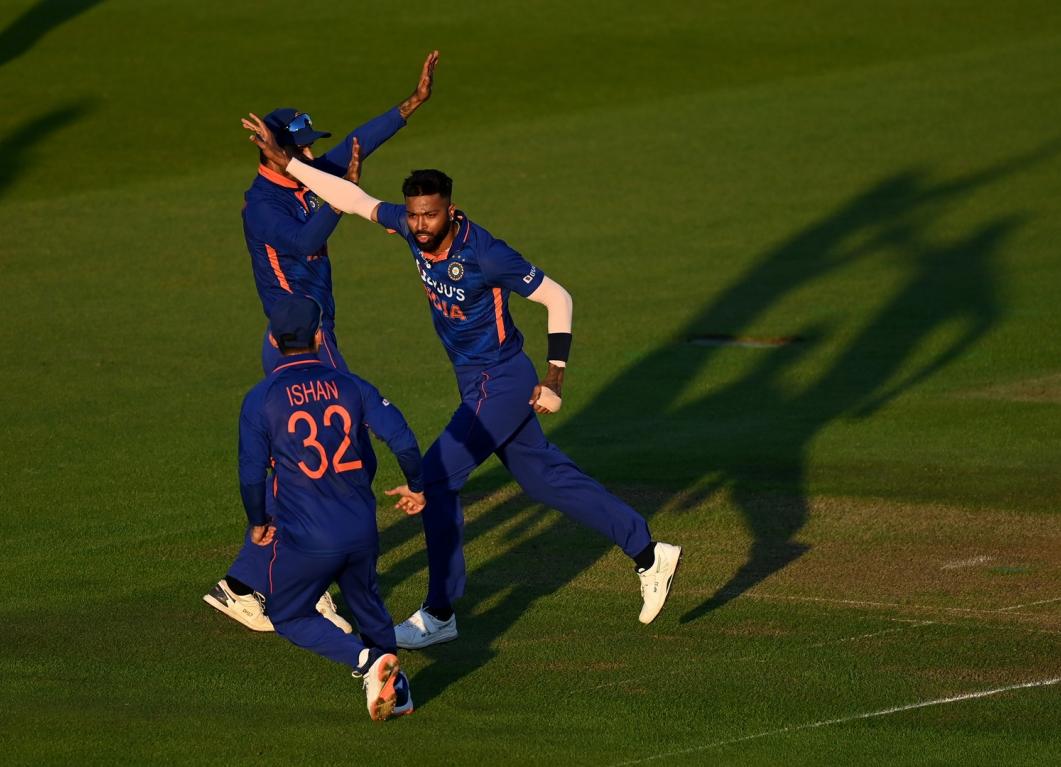 Hardik Pandya runs riot at Rose Bowl as India go 1-0 up
A comeback to the alleys of happiness couldn't have been better for the Men in Blue as they trumped emphatically over the struggling hosts with an unprecedented brand of aggression. Rohit Sharma bagged his 13th consecutive T20I win as a skipper as the Indians laid waste to the English contingency led by Jos Buttler for the first time.
Rohit won the toss and elected to bat first on a surface that had everything on offer for the batters. The captain himself was off to a fiery start with a string of fine strokes that had aggression stamped all over it. Despite Rohit's early fall, Deepak Hooda carried on with the rampage as the visitors kept the scoreboard ticking comfortably.
Deepak Hooda and Suryakumar Yadav rained boundaries upon the English bowlers. Hooda was removed by Chris Jordan for a well-built 33 while Hardik Pandya started calling the shots from the very first ball. Despite a minor slump towards the end where the final three overs would produce less than ten runs per over, India had the runs on the board with the score reading 198 for 8. Hardik Pandya smashed a blistering half-century while the remaining middle-order came up with exalting numbers to throw the gauntlet at England's feet.
The Indian bowlers were bang on their money from the get-go. Bhuvneshwar Kumar produced an absolute ripper to remove the English skipper for a golden duck. Dawid Malan tried to fight back with an array of exquisite strokes but the day belonged to Hardik Pandya. He would produce that inswinging peach to catch Malan off-guard and rattle his timbre.
In between these two scalps, Arshdeep produced a gem of an over as he would move the ball both ways to hurt Jason Roy and leave him perplexed at the sheer magnitude of swing that seemed totally alien from what the situation was in the first innings.
Hardik Pandya would continue with his torment of the English batters as the mountain of runs would simply get steeper for the hosts with every passing over. Despite a steady brand of resistance from debutant Harry Brooks, India wouldn't ever be bothered as the wickets would keep on toppling at regular intervals.
With a chunk of senior players coming back for the remaining two T20I, it would be quite a challenge for Dravid and company to incorporate the returnees, especially the likes of Kohli and Bumrah with the kind of imperious dominion that the Indians witnessed in the opening T20I.