Do It For Virat Kohli: Suresh Raina on Indian team in T20 World Cup
19 Oct, 2021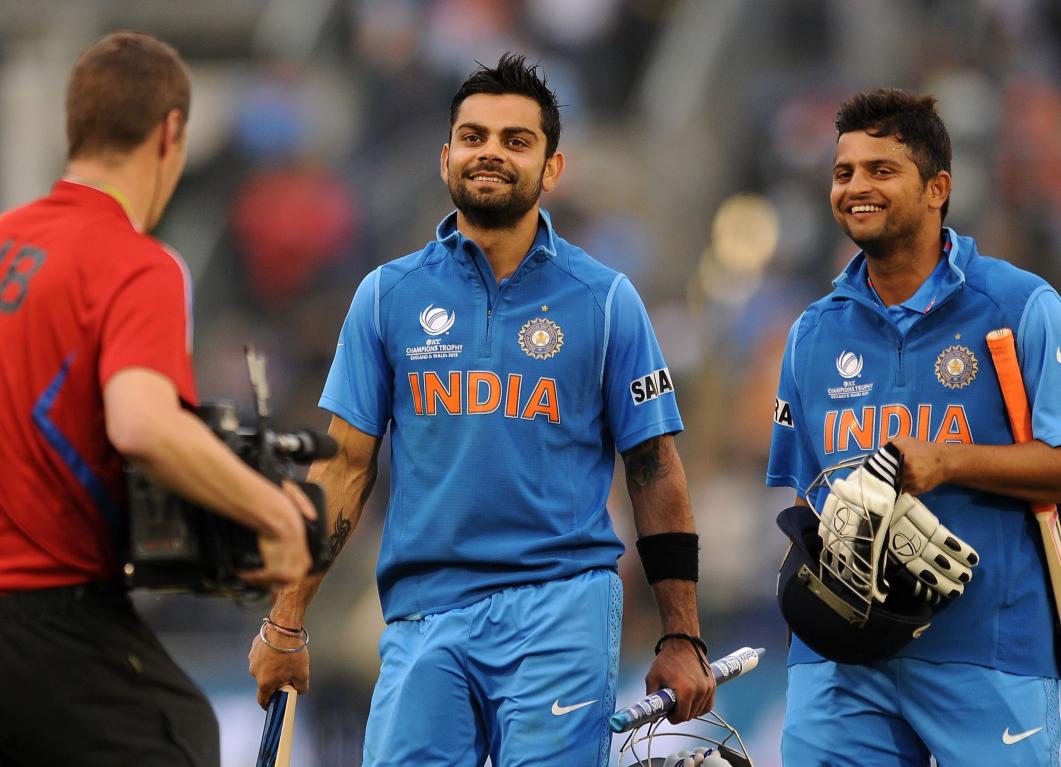 Do It For Virat Kohli: Suresh Raina on Indian team in T20 World Cup
The upcoming T20 World Cup will be Virat Kohli's last ICC tournament as skipper of the Indian team in the T20I format. The former Indian cricketer, Suresh Raina, has urged players to win the ongoing ICC T20 Men's World Cup 2021 for the outgoing captain Virat Kohli.
Given the plethora of options India have at their disposal, Raina feels the team has enough resources to lift the T20 World Cup silverware after 14 years. 
"For India, the message at the ICC Men's T20 World Cup is simple -- do it for Virat Kohli. It will probably be his last time at this tournament as captain, so it's very important for him to make everyone believe we can do it and for us to get behind him," Raina mentioned in a column for ICC.
The team narrowly missed out on qualifying for the finals of the World T20 in 2016, resulting in an unfinished business to lift its second ICC T20 trophy. This time, the new-look Indian team will be eager to go the extra mile. 
"India fans can't wait for the ICC Men's T20 World Cup 2021 to start for this reason. We have the players, we have the momentum - we just need to go out there and execute now," Raina added.
The former Indian all-rounder believes the Indian players, who have just finished playing in the IPL, will have an added benefit going into the T20 World because they are familiar with the conditions in UAE.
"All of our players have just played the Indian Premier League in the UAE and they have played themselves into top form with eight or nine games in this environment.This gives India an edge on all other teams and makes them one of the big favourites to win the T20 World Cup in my opinion," he further stated.
Raina believes India, along with other Asian teams have an advantage playing in UAE compared to other teams. "The conditions in UAE are very similar to what we play India and also in Pakistan. It's a good opportunity for the Asian teams to come and play their natural game."
The Men in Blue will kickoff their campaign with a high-octane clash against the arch-rivals Pakistan at the Dubai International Stadium on October 24.