Dhoni's presence and eye for intricate details will increase our confidence: Virat Kohli
19 Oct, 2021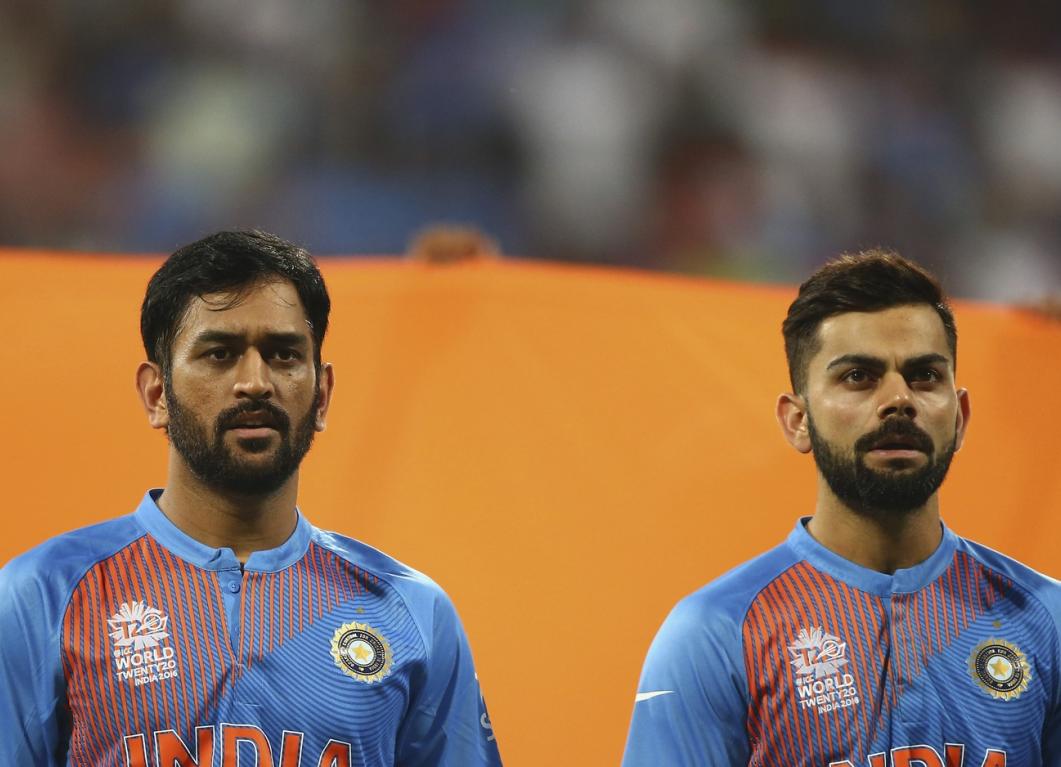 Dhoni's presence and eye for intricate details will increase our confidence: Virat Kohli
Team India's preparations for the much-anticipated T20 World Cup, which is set to begin on October 23, are well underway. With just 6 days left for the season opener against arch-rivals Pakistan, the team had their first outdoor training session on Sunday. 
The Board of Control for Cricket in India (BCCI) named MS Dhoni as the team mentor for the flagship event last month. Understandably so, the cricket enthusiasts in the country were ecstatic to see the former captain reunite with the Indian team in a brand new avatar. 
The Indian skipper, Virat Kohli, shared his thoughts on MS Dhoni's appointment as a mentor during a media interaction organised by the International Cricket Council (ICC).
"He (MS Dhoni) has got massive experience. He is quite excited himself to be back in that environment. He has always been a mentor for all of us when we were starting our careers through till the time he was with the team. We are absolutely delighted to have him. His presence will not only boost morale but also increase the confidence that we already have," Kohli said during the media interaction session.
The Indian team boasts of many talented youngsters, who are playing their first-ever high profile tournament. Kohli opined that Dhoni's mere presence in the dressing room will benefit the youngsters. 
"Younger guys who are playing their first major tournaments at early stages of career will benefit. His eye for intricate details and practical advice will help improve the game by one or two per cent." 
Team India are up against England in their first warm-up match at the ICC Academy Ground in Dubai tonight.