Battered and bruised, yet left smiling
12 Jan, 2021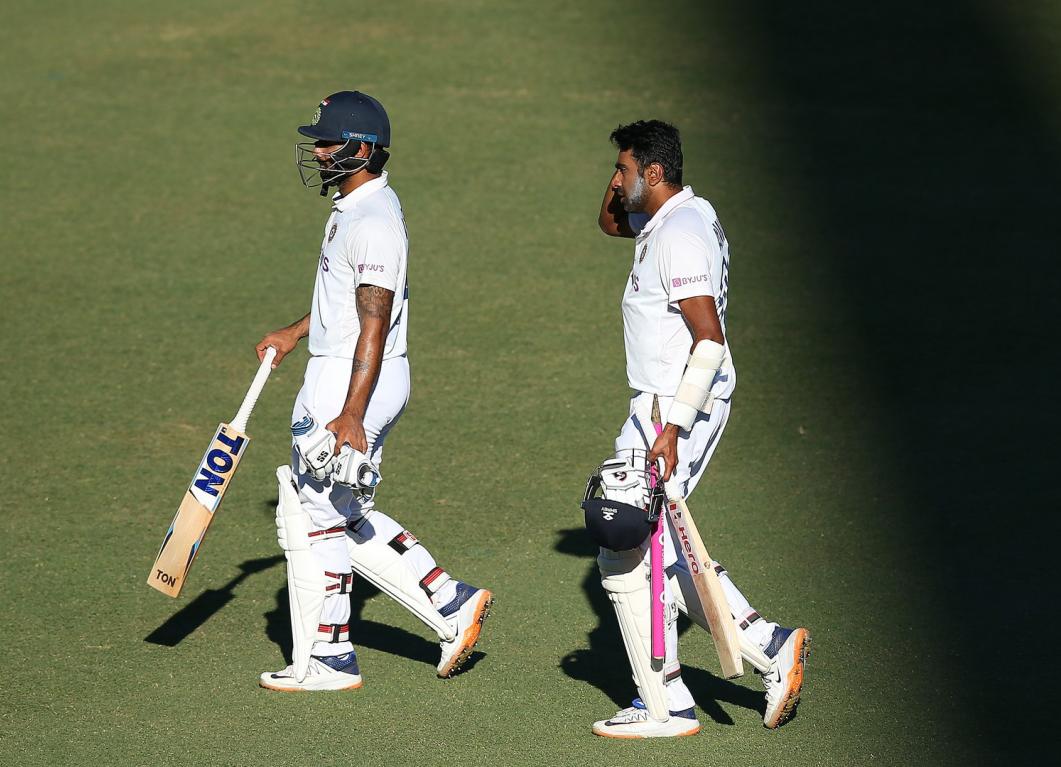 Battered and bruised, yet left smiling
There was no intense fist-pumping, chest-thumping or even a yawp which would encapsulate all the battering and bruising endured throughout their collective 289 minutes in the middle - 161 minutes for Hanuma Vihari, and 128 for R Ashwin. Instead, the defining image from the game will be one of relief, hugs, and two men walking back to the pavilion, just letting out a sheepish smile at all the admiration coming their way as if asking "What plans for dinner?".
Oftentimes, when we are told stories of the greatest battles, one would imagine a large, ruined colosseum with men in armored suits, swords in hand, smeared in blood, and engaged in an intense head-to-head. Hardly would one imagine two men smiling in relief, walking down a tunnel with their stooped back, using their bats to balance their fatigued body weights.
They were battered and bruised by the unforgiving, red Kookaburra; Vihari's hamstring gave up on him, Ashwin, as his better half would later reveal, had a sore back which would prevent him from even tying his shoelaces. Yet, all they could think of was protecting their wicket. They might have had to change their approach throughout the innings - although they pretty much knew a draw would be the only pragmatic, favorable result - to counter every challenge thrown at them by the Aussie bowlers, but they were prepared to endure every obstacle. 
When cricketing skill would not suffice, the Aussies would resort to turning the notch up on their chatter game. Tim Paine snarking away at Ashwin, reminding him of the Brisbane controversy. It even elicited a jibe back from the offie, but it did little to waiver his focus away from the task at hand. If anything, as was admitted post-game by Paine, the remarks had a negative effect on his own concentration, leading to a crucial dropped catch off VIhari's edge with about 10 overs to go.
Team India's heroes on Sydney Day 5 may have copped a few blows, but it was indeed Australia who would be left hurting more by the time the sun set on the Test match at Sydney. For Ashwin and Vihari, well, they may just have set a new trend for every kid glued to their screens, that heroes need not be iron-clad, but just two normal people in whites, who had the mental fortitude to grin and bear through the pain, and at the end of the day chuckle and perhaps ask one another "What plans for dinner?"