A tail to remember: India seal thriller to take an unassailable lead against Sri Lanka in ODI series
21 Jul, 2021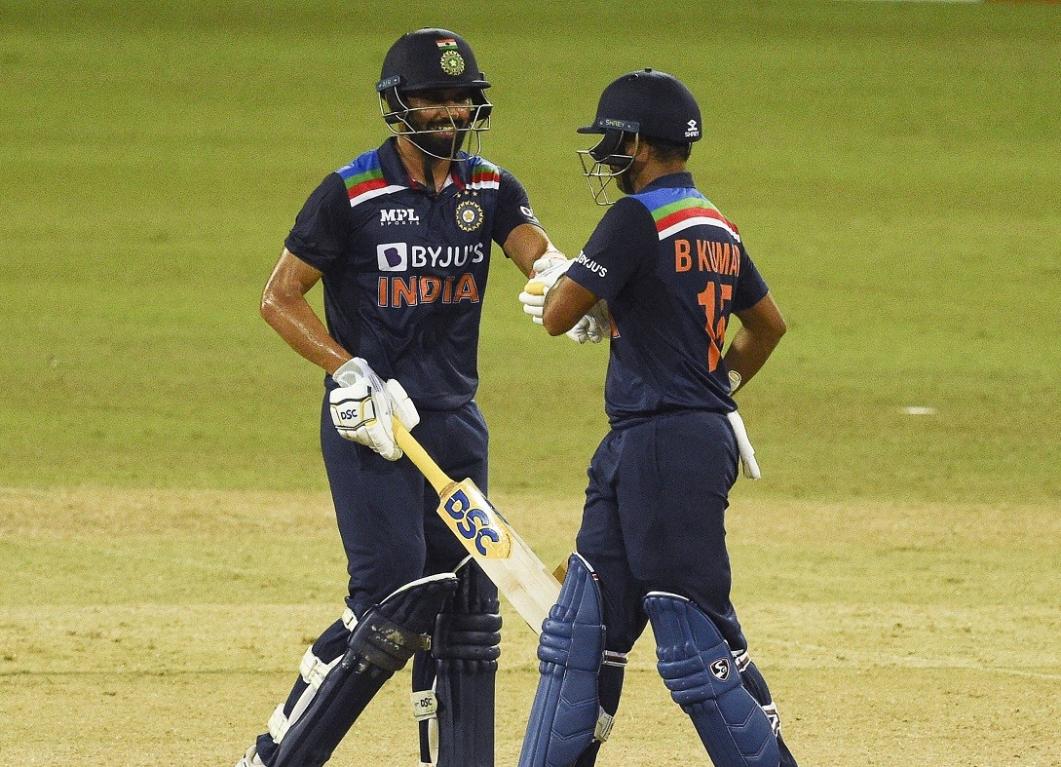 A tail to remember: India seal thriller to take an unassailable lead against Sri Lanka in ODI series
The 44th over had ended. A drenched Deepak Chahar had just hit two boundaries to bring the equation further in favour of India when cameras panned to a rather expressive Rahul Dravid who came down rushing to the dugout. Had a few words with Deepak's cousin Rahul Chahar – maybe a message to the batsmen in the middle – and climbed back towards the dressing room.
Wanindu Hasaranga came into bowl the 46th over. Until then his figures were 8 overs, 3 for 34. Chahar had looked charged enough to take on anyone in the world. But he faced three deliveries from the bowler and just took a single. Bhuvi too had the same return. Hasaranga returned for the 48th over, it was the last throw of the dice from the Lankans; if Chahar took the bait, the game could still be theirs. But he dead-batted four deliveries after Bhuvi took a single off the second delivery. The equation might have become 15 off 12 but India had staved off the biggest threat they had on the night.
With five balls to spare they were home with three wickets, winning their 9th consecutive bilateral series against Sri Lanka.
In a game of ups and downs, it was the influence of a brilliant coach that was written all over the Indian game plan. They kept coming back in the game. First Sri Lanka had a decent start but Yuzvendra Chahal pulled things back. The hosts recovered enough to put more than a decent total on the board.
India in reply approached it exactly how they had in the previous game. But they lost wickets and Sri Lanka capitalized on the moments. Both the openers failed to build on a good start, and then Manish Pandey and Suryakumar Yadav allowed the Sri Lankan bowlers to get the better of them despite having looked set for match-winning innings.
But despite that, the young side never lost the belief. They did not let the required run rate get beyond them at any point in the game and then trusted the tail to the job.
Bhuvneshwar, who had a decent day with the ball as well, played the role of a senior pro by allowing Deepak Chahar the liberty to play his shots in the chase.
In recent times, the Indian tail has come under the scanner for its inefficiency to contribute and be a support engine to the main batters in the side. But the way Chahar and Bhuvneshwar pulled off the miraculous chase, they would have had their coach content, and fans smiling.