Got an opportunity to be the director of cricket from a young age: Mike Hesson
15 Sep, 2020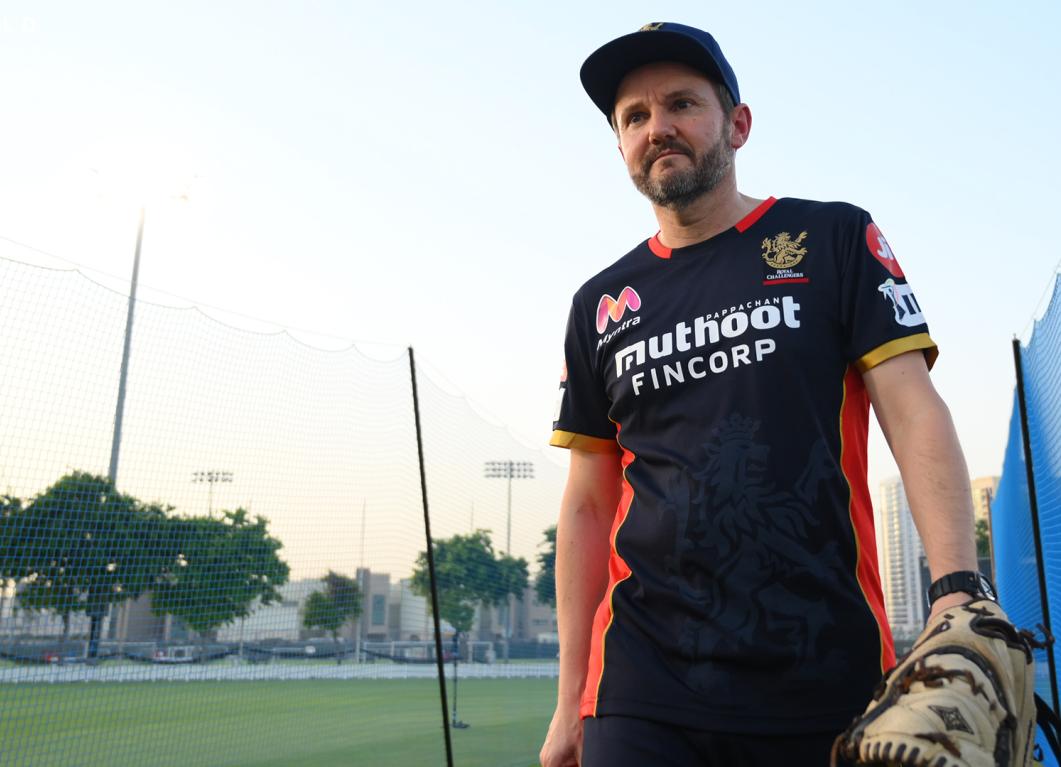 Got an opportunity to be the director of cricket from a young age: Mike Hesson
Royal Challengers Bangalore's Director of Cricket Operations, Mike Hesson, is considered to be one of the smartest man managers in World Cricket.
During the show 'RCB 12th Man TV - Know Your Challengers', The 45-year-old spoke about why he chose to coach in his early 20s and how coaching helped him build camaraderie with players. 
"Yes, I had a few injuries from a back perspective but also got an opportunity to be the director of cricket from a young age which was a really fortunate opportunity and I loved it. I absolutely loved coaching and loved the opportunity to engage with probably with different levels that gave me plenty of experience. Yeah, I regret not playing at times when I see flat wickets but other than that I'm happy," the 45-year-old said. 
As a matter of fact, Mike Hesson was the longest-serving head coach of the New Zealand national team. It was under his tenure, the Kiwis developed an attractive brand of cricket which helped them reach the final of the 2015 ICC World Cup.
"The Kenyan players are semi-professional in terms of how they operate, the facilities are tough so you have to be really flexible in what you do. I absolutely loved coaching Kenya but coaching your home nation New Zealand and doing good things was pretty special," he said.
On her Majesty, the Queen's birthday orders in 2015, Mike Hesson along with former RCB Batsman Brendon McCullum were appointed officers of New Zealand Orders of Merit for services to cricket.
"Obviously, I love cricket but I think Indians embrace all nations and I always felt welcome there. Coach is a lot more serious and probably a lot more outgoing I think. I have played underage badminton for New Zealand when I was growing up. Obviously, I was a bit more athletic than I'm now. I loved that and managed to do a little bit of travelling around that kept me fit. I was more a doubles specialist so in terms of opening the batting it was probably a good mix," Hesson concluded.