Whenever the team wants me to play this role, I play this role: KL Rahul on donning the wicket-keeping gloves
05 Dec, 2022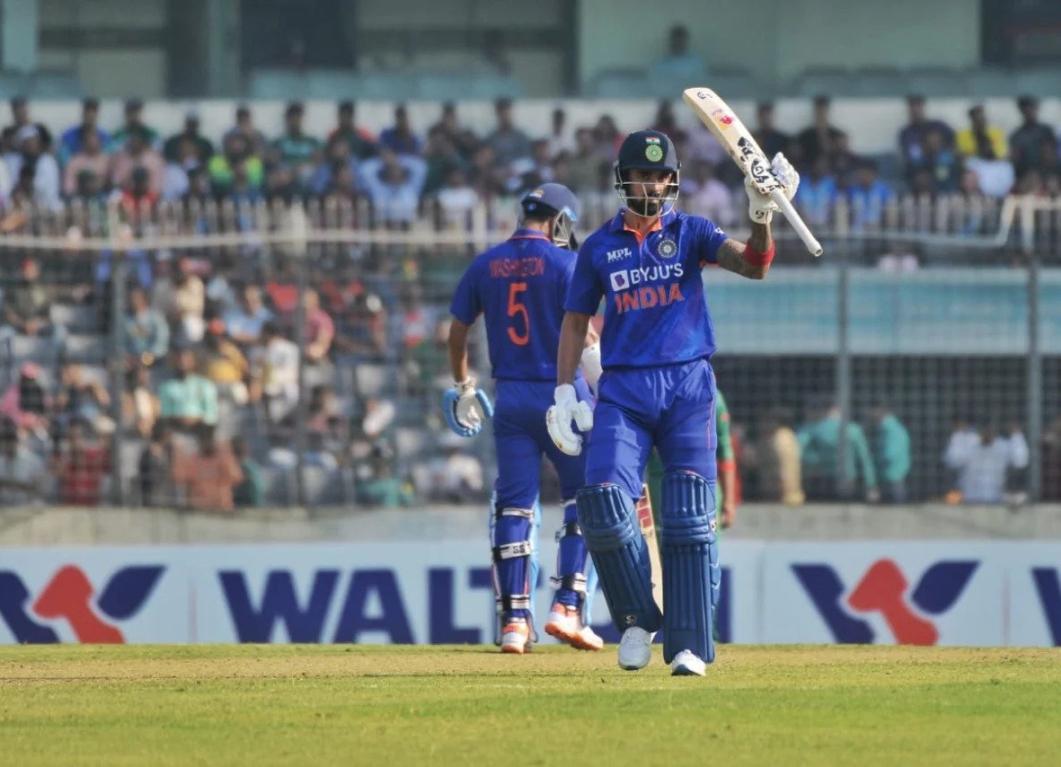 Whenever the team wants me to play this role, I play this role: KL Rahul on donning the wicket-keeping gloves
After Rishabh Pant had to be released from the Indian squad, with the announcement coming minutes ahead of the series opener against Bangladesh, KL Rahul was asked to don the wicket-keeping gloves. Despite a bit of rust early in the series, the dynamic batter expressed that he is all set to wear the gloves if his team needs him to.
Talking at the post-match press conference, Rahul said, "We haven't played a lot of ODIs in the last 6-7 months, but if you look at, since 2020 or 2021, I have kept wickets in the one-day format, and I have batted at No. 4 and No. 5 in the middle order. It's a role the team has asked me to be ready for."
He also talked about the situation of Pant, adding, "When it comes to Rishabh I'm not very aware, to be honest. I just found out today, in the dressing room, that he's been released - I don't know what the reasons are, I think the medical team will be in a better situation to answer that question."
Rahul further said, "But this is a role that the team's always asked me to be ready for in white-ball cricket, and I've done it before, and whenever the team wants me to play this role, I play this role."
The wicket-keeper got some important runs under his belt, leading the Indian batting unit to a fighting total as the Men in Blue piled up 186 despite losing the cream of their batting unit early in the innings.
Talking about his batting, Rahul said, "It was just one of those days where, out of everybody else, I looked like I was timing the ball better and the shots that I picked, fortunately for me, went to the boundary, or every option that I took went my way. Something that I've been working on even in the last couple of sessions that we've been here in Bangladesh."
He further added, "The pitches, even at the back [nets], have been quite similar to what we got in the middle today, so I tried to challenge myself. All the preparation happens before the game, so quite pleased with such innings really gives you joy as a batter, because you're challenged and you have to really put your hand up when your team requires, so I enjoyed my batting today."