There are captains and there are leaders, Virat Kohli is definitely a leader: Harshal Patel
14 Oct, 2021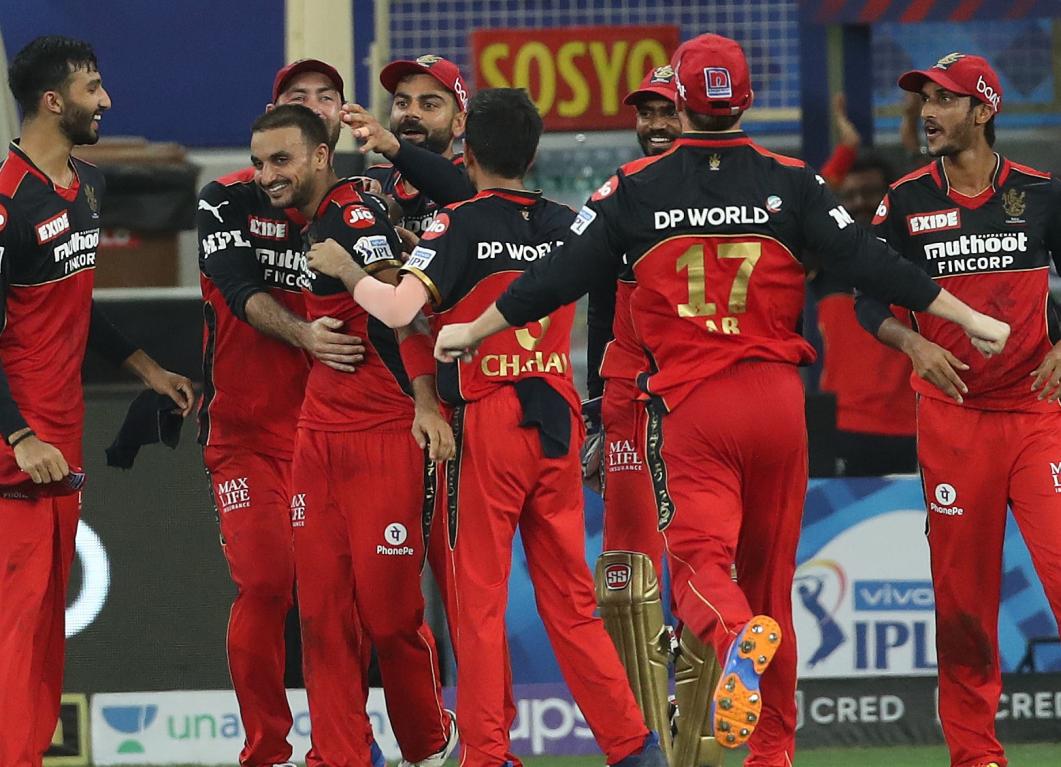 There are captains and there are leaders, Virat Kohli is definitely a leader: Harshal Patel
Royal Challengers Bangalore's IPL 2021 campaign came to an end on Monday evening in Sharjah after a heartwrenching loss to Kolkata Knight Riders in the Eliminator. Virat Kohli captained the team for one last time before relinquishing the role. During his nine-year tenure as captain, we have witnessed his growth as a leader who has helped the team and his compatriots reach new heights, be it the high-intensity fitness regimes, giving opportunities to youngsters, aggressive intent or high fielding standards.
Speaking at the post-match press conference, Harshal Patel talked about the way Captain Kohli has led the team and also, how he contributed to his growth as a white-ball bowler.
"In terms of his captaincy, there are captains and there are leaders, he is definitely a leader. Just because he won't have the captaincy tag, it doesn't make him any less of a leader. So, I just want to thank him for whatever he has contributed for this team and to my growth,"  Harshal Patel said at the post-match press conference.
"Yeah, I think, absolutely we are going to celebrate his contributions and it would have been nicer to celebrate that with the trophy in our hand, but it was not meant to be. But his contributions, like I said, have been immense and we are definitely going to celebrate that."
With 32 wickets, Mr Purple Patel equalled the all-time record held by Dwayne Bravo for the most number of wickets in an IPL season.
"I am very happy with what I have been able to achieve and very happy with how I contributed to the (team's) wins. Records are something that I don't really look at, but in the context of the game, it would have been nice if he (Devdutt Padikkal) had taken the catch, we could have gone a little, even a little closer."
The 30-year-old Haryana pacer expressed his appreciation to the RCB management and Virat Kohli for believing in him and entrusting him with crucial spells this season. He also shared that the energy and passion skipper brings and rubs on players is what drives them to perform.
"Like I said earlier many times, the RCB management and Virat showed a lot of confidence from the start, even though I hadn't bowled in the death overs in the IPL, which I did for Haryana. So, suddenly to give me that responsibility, they would have definitely seen something in me and they made that decision that I will be bowling the most difficult overs. So, I am very grateful for the faith that they have shown in me. Everyone knows Virat, the kind of energy and passion he brings to the field. Everyone knows that he backs the bowlers and gives them space, allows them to execute their skills, plans. I have learned a lot playing with him since 2012," he added.