The way he's playing now that'll only make you admire: Sunil Gavaskar praises Dinesh Karthik
21 Jun, 2022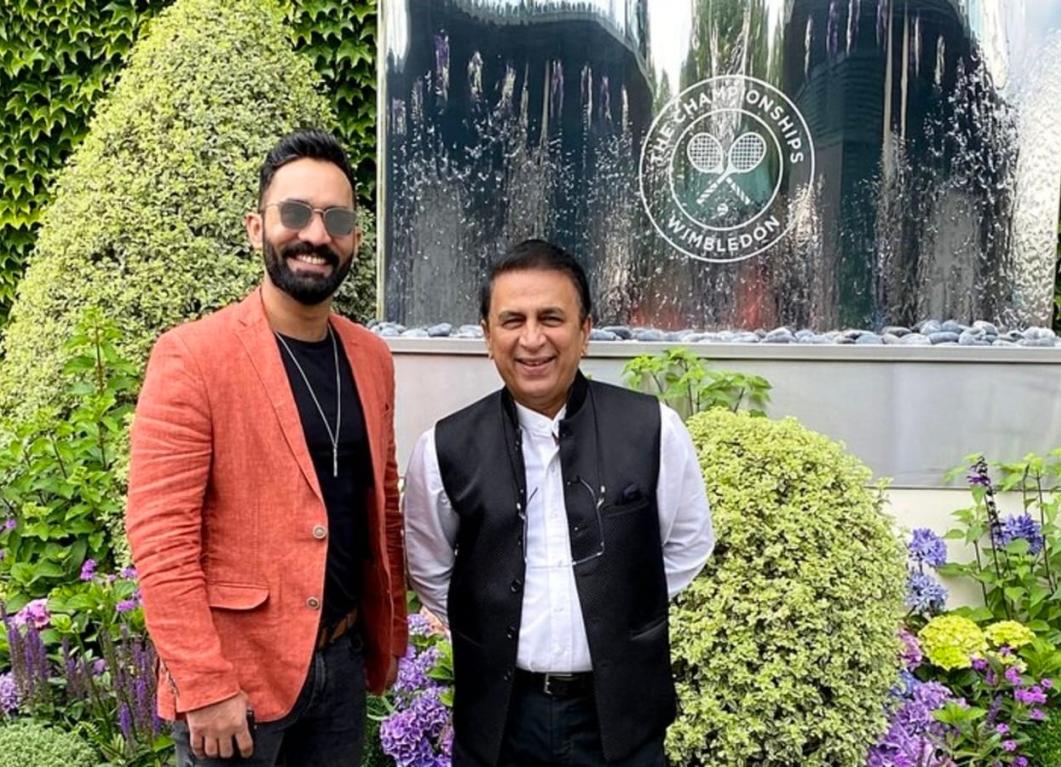 The way he's playing now that'll only make you admire: Sunil Gavaskar praises Dinesh Karthik
Dinesh Karthik finds himself in the form of his life in 2022. After a fabulous IPL, he has chimed in with a couple of sublime knocks against the visiting Proteas in the recently concluded South Africa series.
However, what you are seeing now is a combined effort of a lot of 'BTS' moments that we are totally unaware of. In 2021, Karthik stepped foot in the commentary panel and would become an instant hit for his witty tongue.
Sunil Gavaskar, who was also a part of the commentary panel, would spend most of his time with Karthik in close quarters. He spoke about the kind of hard work that Karthik has been putting in behind the doors to bring himself to the formidable shape that he is in at the moment.
"When we (him and Dinesh Karthik) went for the World Test Championship, we were pretty much having lunch, breakfast, dinner together. And over there he was telling me about his ambition to come back into the India team for the T20 World Cup. He wasn't in line for the one in UAE but this time around he looks very well to be part of the flight that takes to Melbourne," said Gavaskar.
Apparently, Karthik had also revealed the details of his preparations to the Indian batting legend. "He was telling me, how he was creating situation in his mind and practicing according to them. So it was not just mindless practice, it was thoughtful practice. It was practice according to what the situation might be when he's out there," recalled Gavaskar.
"Because if you're batting at 6 and 7, you're not going to get 20 overs, not 18 overs. You're gonna get 5-6, maybe if the wickets fall nine overs to bat but in those nine, how to go about it is what he was practicing," added Gavaskar.
"He was also training so he got out from the hotel gym because it wasn't good enough. He wanted to do some special training. He went and got himself enrolled in a club. That tells you about the dedication and keenness to come back into the Indian team. And the way he's playing now that'll only make you admire. You've put in the hard yards and it's the reward." he revealed.
He finished his IPL at a staggering strike rate of 183.33 and would rack up runs against South Africa at a breezy strike rate almost close to 160. Karthik will be on the flight to Ireland later this month where Team India is scheduled to play 2 T20Is against the hosts.