Harshal has all the skills as an all-round bowler: Graeme Smith
22 Jun, 2022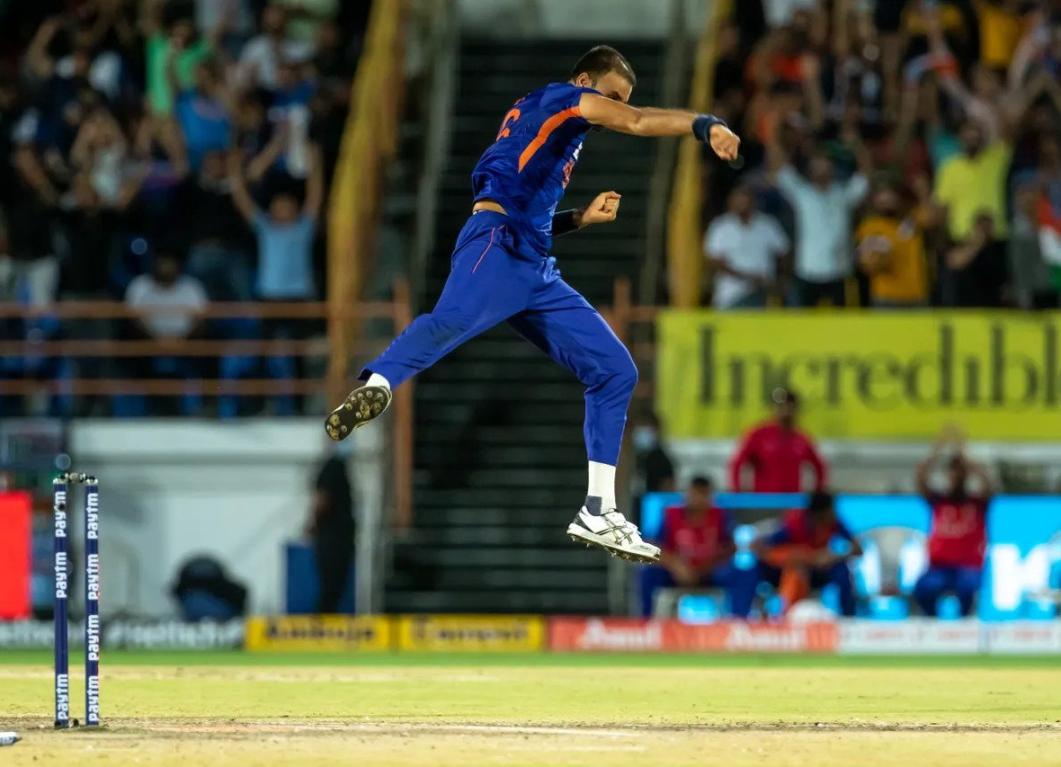 Harshal has all the skills as an all-round bowler: Graeme Smith
As the 2022 T20 World Cup looms on the horizon, several permutations and combinations have already started doing rounds with fans and experts weighing in with their opinions. However, India's Little Master, Sunil Gavaskar, had some advice that he wanted to share with the Indian selectors before the biennial extravaganza kicks off Down Under in late October.
Despite the series with South Africa ending in an impasse, India had ample positives to take, especially the rousing return of the hero from their first-ever T20 match, Dinesh Karthik, and a flurry of new faces that would make the pool for the World Cup much stronger. Talking about these new faces, Gavaskar would pick one important element that can complete India's bowling variations in the upcoming World Cup.
Bhuvneshwar Kumar grabbed quite a few eyeballs with much-talked-about performances that left South Africa reeling. However, Sunny G had a few priceless words for the selectors as he highlighted how valuable Harshal Patel was to the Indian fold as he finished the series as the highest wicket-taker with 7 wickets at an economy rate of 7.23.
Talking on Star Sports, Gavaskar highlighted that the quartet of Jasprit Bumrah, Bhuvneshwar Kumar, Mohammed Shami, and Harshal Patel would make India unstoppable in the upcoming T20 World Cup. He also laid down the reasons why Harshal is such an asset to any T20 side in the world.
Decoding Harshal's strengths, Gavaskar would say, "He will be one of the trumps cards because you have Bhuvneshwar, Shami, and Bumrah as well. Brilliant for a skipper to have someone like him to depend on, He can come in and bowl maybe even in the powerplay where people are now going with change of pace. So yes he certainly should be a part of the group."
It wasn't just the Indian batting ace who would heap praises on RCB's bowling stalwart. Former South African skipper, Graeme Smith would also acknowledge the kind of brilliance that Harshal brings to the platter. "He has been excellent. Nobody skills in the death overs with the slower balls...but I feel from game 3 he found his right length and picked up wickets and kept the pressure on the South Africans. He has all the skills as an all-rounder bowler and is a big asset to the team and handles pressure very well and is a clear thinker under pressure," said the former South African skipper.
Harshal will be a part of the Indian squad that will be setting sights upon the distant Irish shores as calls for another domination beckons. This series may seem to be a preparatory chapter in India's journey to Australia but it would be very important in terms of picking the perfect squad for the upcoming cricketing bonanza.