Rajat's hundred was one of the best I have seen in the IPL: Faf du Plessis
26 May, 2022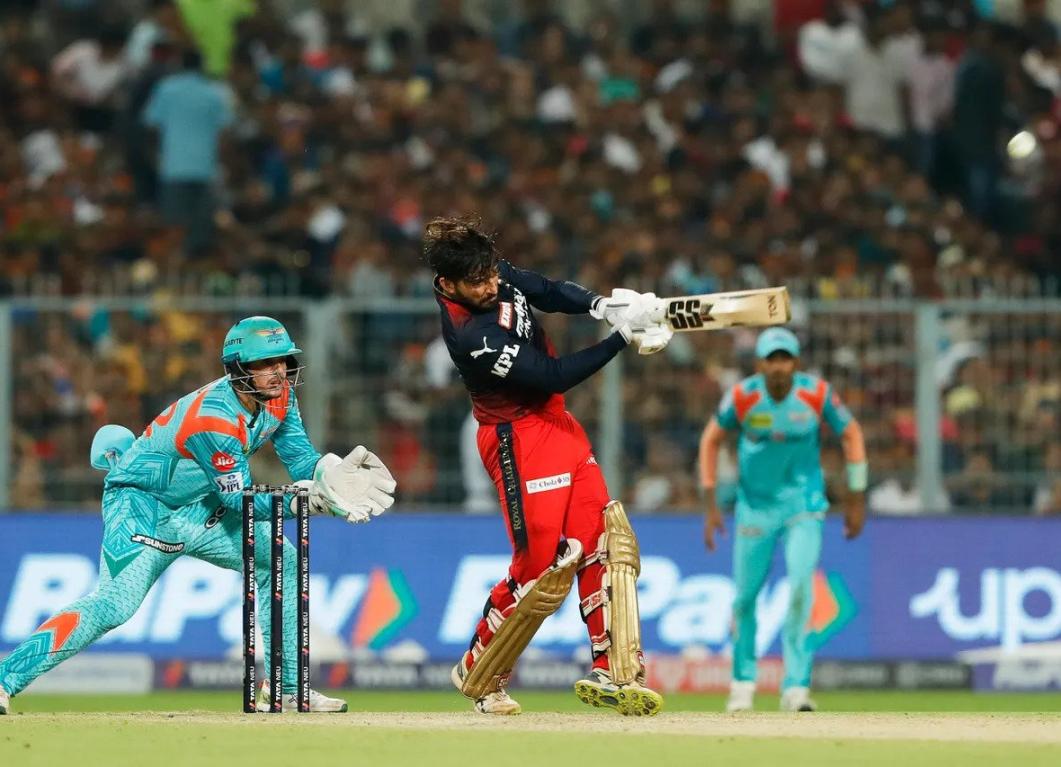 Rajat's hundred was one of the best I have seen in the IPL: Faf du Plessis
On a night where the Challengers would dig deep to finally floor a high-soaring Giants, it was a treat for the RCB fans to watch their superheroes come together in tandem that would lay waste to Rahul and his geezers to set up a qualifier date with the Royals.
Faf du Plessis was highly appreciative of the youngster's efforts who totally changed the complexion of the game with a mind-bending century. 
Talking about RCB's remarkable win, Faf would say, "Today was a special day. The guys put in a special performance. Over the moon." 
He would also talk about how Patidar would handsomely contribute to RCB's winning cause. Faf said, "For a young guy to play like he did. The way he celebrated also tells you he has a good head on his shoulders. His hundred was one of the best I have seen in the IPL. Our bowlers were clear and calm and that was good. He has got all the shots. Every single time he attacks, he transfers the pressure back on the opposition."
The former South African skipper would also say that it is important for the youngsters to celebrate irrespective of the fact that there is another big game coming. "It is important to celebrate this despite something big is coming up. We were very happy as a group. As a group we needed some calm presence," he added.
Faf would finally conclude by talking about the mindset of the team in a big game. "We didn't feel like it was a big game. Everyone was calm and relaxed. Harshal is the joker in the pack. A special card I can pick. He bowls the important overs. Second last one over from him changed the game for us," said a proud RCB skipper.