Narendra Modi Stadium to be at 50% capacity for India vs England T20I series
12 Mar, 2021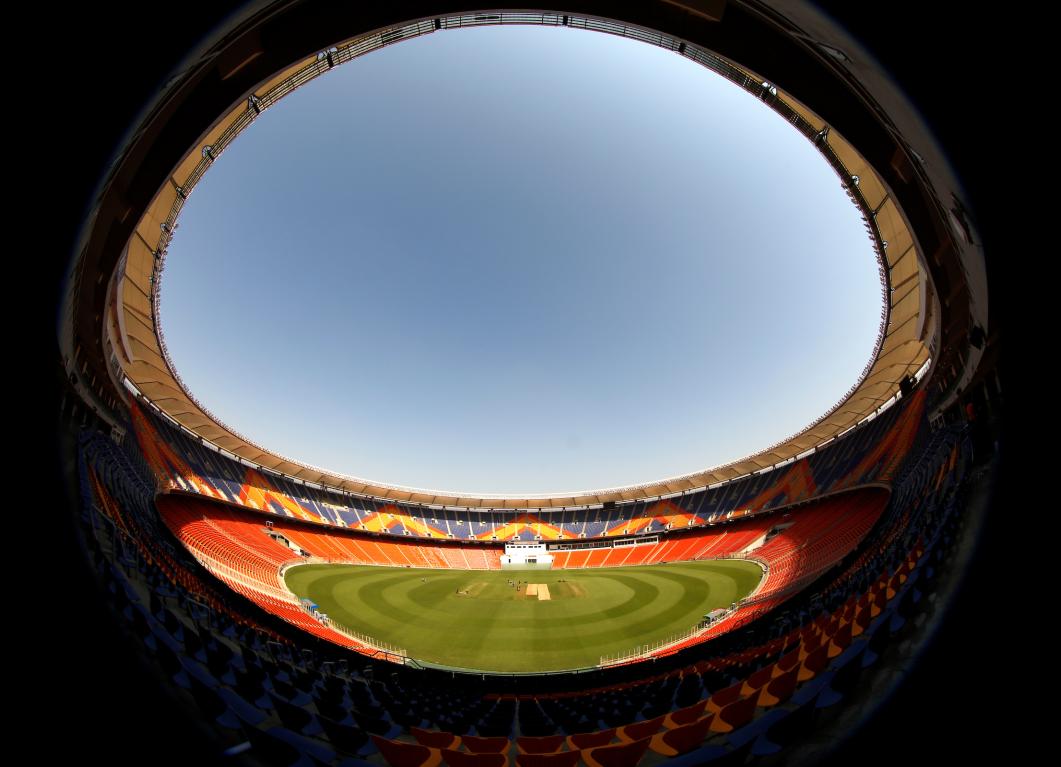 Narendra Modi Stadium to be at 50% capacity for India vs England T20I series
The Narendra Modi stadium in Ahmedabad will be at 50% capacity for India's T20I series against England. All five matches of the tournament are scheduled to be played at the same venue, the World's largest cricket stadium in Ahmedabad.
Owing to the COVID-19 pandemic, the ticketing revenue has taken a hit with cricket being played under closed doors for the most part of 2020 across the globe. However, with vaccinations being made available and precautions are taken, the stadiums will now be cautiously opened. The Test series between India and England also saw huge crowd turnouts across both Chennai and Ahmedabad.
"We are going to use only 50% seating capacity at the Narendra Modi stadium for all the T20 international matches to be played here due to the COVID-19 pandemic. Up to 50% tickets will be issued on the online and offline ticketing platforms for these matches," announced the Vice president of Gujarat Cricket Association, Shri Dhanraj Nathwani.
All the precautionary measures have been put in place including sanitizing the venue, with a special task force committee being set up to ensure all the SOPs are being adhered to. The five-match T20I series is scheduled to begin on the 12th of March with the last game being played on the 20th.