Impressive England brush aside India to take 1-0 lead in T20I series
12 Mar, 2021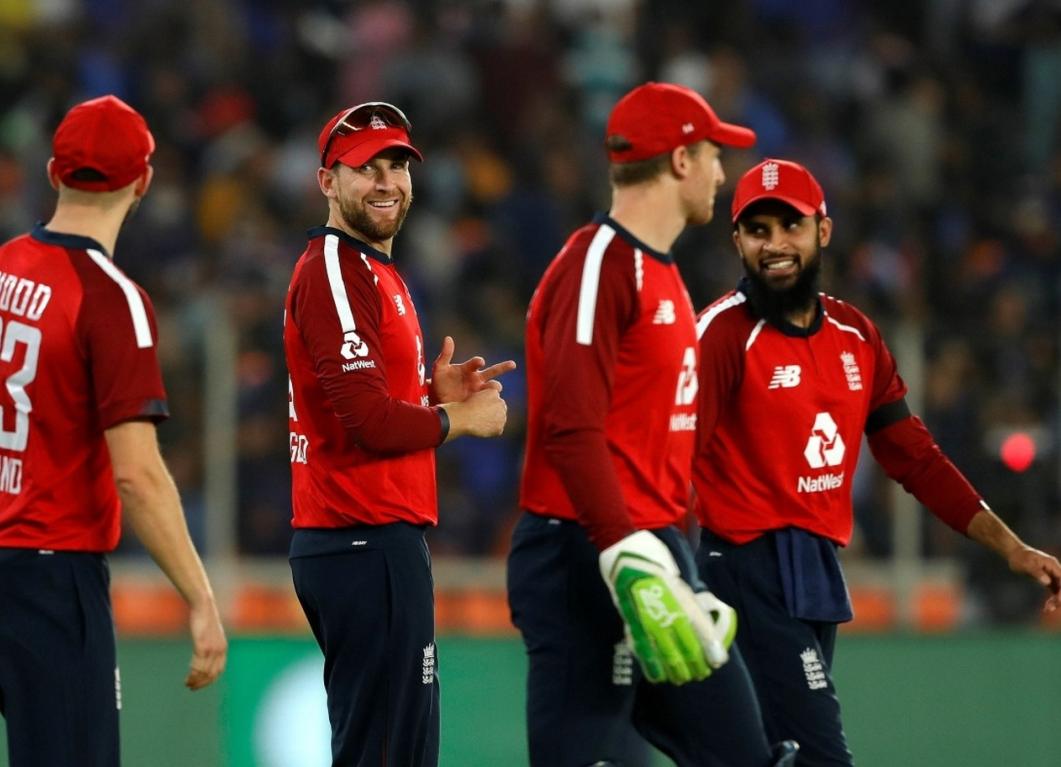 Impressive England brush aside India to take 1-0 lead in T20I series
England showed just why they are a dangerous outfit in the shorter format of the game, no matter which part of the world they are playing in. Like a boxer who has had to cop a barrage of blows, and has finally seen an opportunity to land a punch of his own, the English team landed one of their own on India. And it was a knockout.
The victory was pretty much sealed in the first half of the game for England. Barring a batting collapse, a target of 125 was hardly going to be of trouble for the English batting unit. On a track that was way less Ahmedabad-esque than the Test series turners, England fast bowlers found their voice again, putting the Indian batsmen on the backfoot with raw pace, figuratively and quite literally too. Jofra Archer removed KL Rahul in the second over. Virat Kohli's struggles against Rashid continued as a forced drive only found mid-off. When Dhawan was cleaned up by Mark Wood's raw pace, India were in a muddle.
But, Rishabh Pant being Rishabh Pant promised a counter-attack only he is capable of. A reverse sweep off Archer would've pinched a nerve in one of the fastest bowlers on the planet. While a whip off his pads ended Pant's stint, Team India were still in deep waters. Runs were hard to come by, and the pair of Shreyas Iyer and Hardik Pandya batted sensibly to keep India in the hunt for a defendable score.
The sight of the 15th over mark appeared to have flipped a switch in the minds of the pair who had got their eye in by now. Hardik landed a couple of lusty blows against Ben Stokes, while Iyer had found his timing by now. A fine half-century had kindled hopes of a strong ending to the Indian innings. But, it wasn't meant to be. A fine death bowling performance from England restricted India to just 124.
India would've hoped for early wickets to force England's hand. But, a powerplay score of 50 with all 10 wickets intact was pretty much a nail in the coffin for India on the day. Yuzvendra Chahal picked up Jos Buttler to become India's highest wicket-taker in T20Is with 60 scalps, but the 2 wickets the two RCB spinners picked up were nowhere near enough to trouble the guests, who took a deserved 1-0 lead.
While England have much to celebrate on the night, they would be wary of the Indian team's ability to turn things around. Even more so given the recency of the Test series where the hosts gave an account of their ability with their backs to the wall. All eyes now on Sunday for a crucial second T20I.