MP coach Chandrakant Pandit reveals what makes Rajat Patidar special
29 Jun, 2022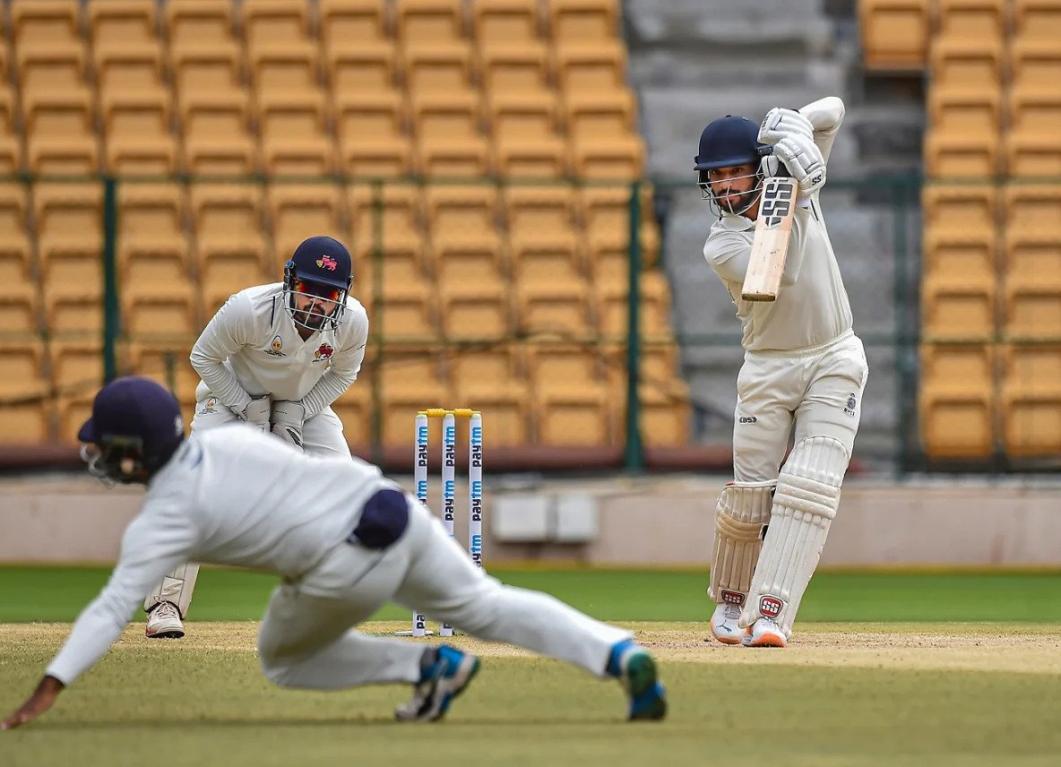 MP coach Chandrakant Pandit reveals what makes Rajat Patidar special
Rajat Patidar has been savoring a season like none other that saw him sprinkling his stardust from the glorious IPL to India's most elite domestic fray, Ranji Trophy. Ever since he was chosen for the Royal Challengers Bangalore in 2022, he has been showing some serious heat with the bat in his hands.
If there is something eye-catching about Patidar, it is his ability to read the situations and very calmly play his strokes. He steers them with confidence and is a pro at picking the gaps adeptly. He is someone who likes to take his own time and then go for the kill. Post Patidar's brilliant century in the IPL, Chandrakant Pandit, MP's coach opened up about the prodigy that Patidar always has been.
"The quality player picks up the line and length very quickly, it is like you know he has that extra time than other players. I don't want to compare with anyone but if I have to take a name... Rohit Sharma has extra time with his batting, you can talk about Virat, and Sachin Tendulkar, they had that little bit of extra time to pick the line and length. Rajat does too. To play the shot through the covers off the back foot, that is not everyone can manage at that pace," Pandit said.
Pandit also spoke about what makes Patidar a great student of the game. Pandit recalled one particular instance which encapsulates the trait. "Jalaj Saxena was bowling off-spin, trying to bowl from outside the off-stump, trying to spin the ball from there, the way Rajat was padding him, I found it a little bit incorrect, felt that he could get into trouble, the inside pad can drag the ball onto the stumps. So, I was standing in the dressing room and showing others 'this should be the way to do padding'. He'd (Patidar) seen me showing it to other boys in the dressing room from the non-striker's end. He started padding the same way. I was surprised. When he came at Tea time, I asked him, 'how come you started paddling like this?' He said, 'you were telling other boys in the dressing room and I saw you showing them the padding technique'. The dressing room was down at the ground level and open at Rajkot. That is the quality of a good student," said the MP coach.
Pandit also highlighted the kind of hard yards that Patidar has put behind the scenes to bolster his mindset. He would quote, "One has to understand a quality player can go through a lean patch. Rajat has not been recognized by everyone. Last season (IPL)... naturally his first season, in T20, you're obviously expected to hit every time, he has got that experience coming back this season, just before that hundred, we have seen a couple of innings of 30, 40, 50."
"He has realized what has to be done. He has been in touch with me, he has been talking to me, the team has so many stalwarts behind him, he is expected to go after the bowlers, if you're connecting the ball, then you must not stop or you shouldn't be trying to play 20 overs to get the runs, because Maxwell... the other batsmen are behind him and they should be given enough opportunities too. That is one of the reasons he has to bat that way. It is a team demand and one has to obviously follow that," he concluded.