I think he is ticking all the right boxes: Rahul Dravid on Virat Kohli
30 Jun, 2022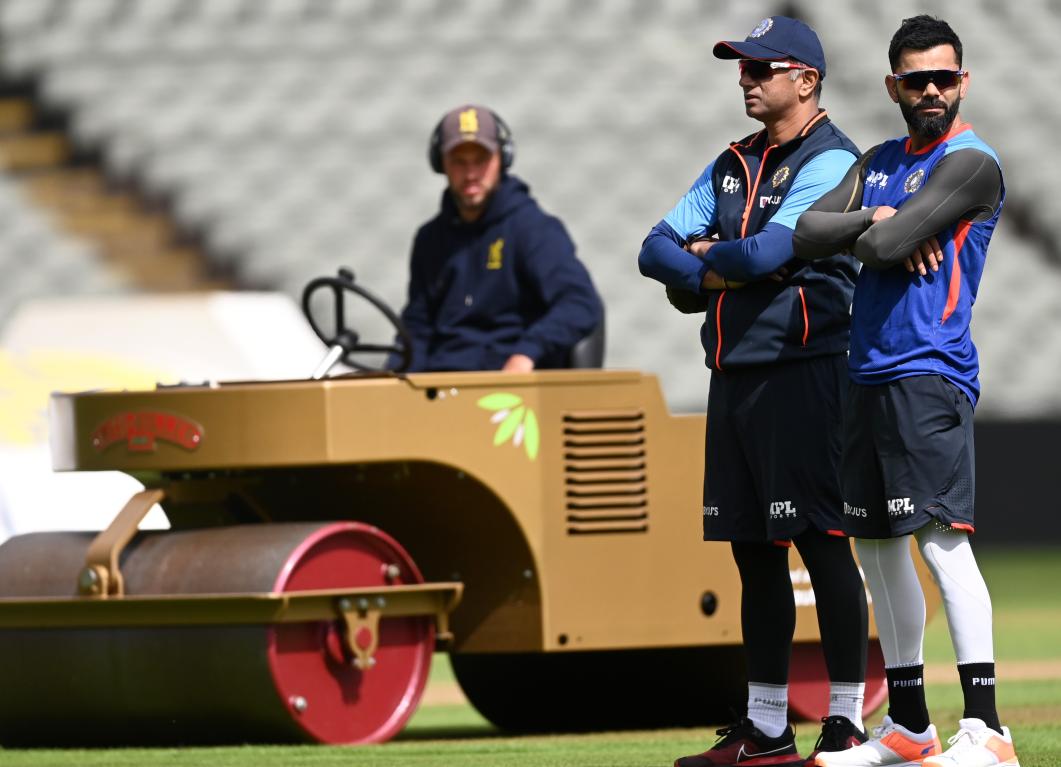 I think he is ticking all the right boxes: Rahul Dravid on Virat Kohli
There have been countless questions asked about Virat Kohli's recent form, especially with the dearth of three-figure scores, despite decent starts. Somehow Virat has managed to rack up sixties and seventies but the conversion to the magical figures hasn't really happened. However, the Indian coach Rahul Dravid believes that Virat is actually ticking all the necessary boxes that a great of the sport should do. Just ahead of the fifth Test of the India-England series, Dravid was all praise for the former Indian captain, highlighting the fact that Kohli has been putting in those hard yards and is actually making the right kind of noises.
Asked whether Kohli's age is acting as a major deterrent, Dravid said, "I kind of disagree with you when you say he is on the wrong side of 30. He is probably in my opinion on the right side of 30. I think he is an incredibly fit guy. He is one of the most hard-working guys I have ever come across. His desire and hunger. His whole attitude in looking after himself, his preparation, and even just the way he just played the game at Leicester, batting in those conditions, scoring the kind of 50, 60 that he did. He was keen on batting against Bumrah and all of these guys. So, I think he is ticking all the right boxes. He is doing what he needs to do to sort of come out of it."
There has been plenty of chatter about Number 71, which has eluded Virat Kohli for a while. Rahul Dravid weighed in on the possible approach to overcoming the lull. "As players, you go through these kinds of phases. I don't think you need motivation to be very honest. Don't think in Virat's case it is a lack of motivation. You go through phases like this at times. Sometimes you bat well...it's not so much about focussing on those three figures but you know even a 70 in a difficult wicket in Cape Town...when we played at Cape Town, I thought that was very good innings," Dravid added.

"Obviously, a guy like him, the kind of standard that he set, the number of hundreds that he scored, people only see a hundred as a success. From a coach's perspective, we only want contributions from him, we want match-winning contributions for him, whether that's a 50, that's a 60 on a wicket like that. Maybe tomorrow's wicket, maybe a 60 or a 70 could end up being a match-winning performance or it may not, we might need a big score for him. But yeah, from our perspective, there is not a lot of focus on three figures and whether he gets it," he concluded.