Josh Hazlewood to Wanindu Hasaranga – top wicket-takers for RCB in IPL 2022
31 May, 2022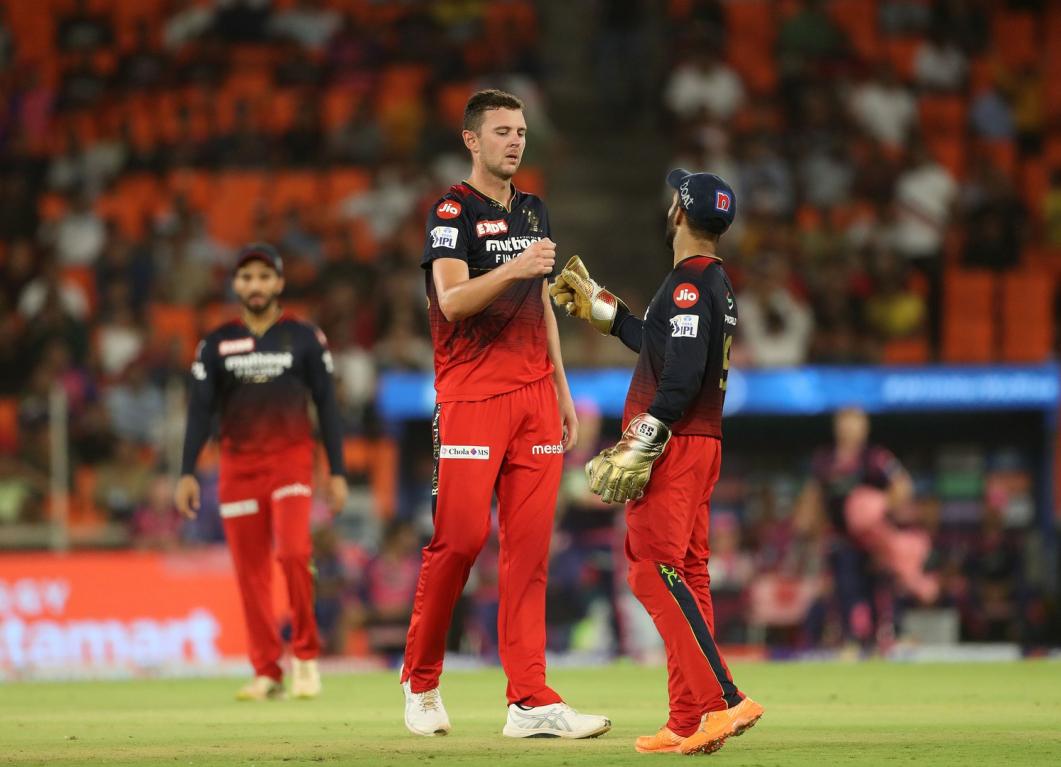 Josh Hazlewood to Wanindu Hasaranga – top wicket-takers for RCB in IPL 2022
IPL 2022 stayed witness to some rambunctious showdowns from players of various backgrounds dovetailing together for their respective franchises. Similarly, the Royal Challengers Bangalore had their own shares of highs. Their bowling department was a particularly lethal one and it stayed witness to a handful of records that were stitched together in a sequence which would propel the Challengers within inches of the finishing line.
As the season came to an end with the Challengers finishing their campaign in the third place amongst ten formidable sides, here are the best bowling performers for RCB in IPL 2022.
1. Wanindu Hasaranga
The Sri Lankan spinning talisman would eventually miss out the Purple Cap by a whisker to his former teammate, Yuzvendra Chahal, but the kind of domination that he would weave over the glittering span of the tournament was simply too overwhelming to be refuted. It was riding on his middle-over heroics that RCB would wreak absolute havoc in one of the most crucial phases of a T20 game. He would eventually finish IPL 2022 with a haul of 26 wickets at a magical economy rate of 7.54.
2. Josh Hazlewood
The towering Australian fast bowler showcased his class throughout the fray and would conjure something absolutely extraordinary to win games for RCB, especially in the death overs, an area the team found a solution to in IPL 2022. He would provide the much-important wickets in the death overs, choking a chase frequently apart from his immaculate powerplay spells. He would finish his campaign with 20 wickets from 12 matches at an economy rate of 8.1.
3. Harshal Patel
One of the most reliable monikers for the Royal Challengers Bangalore, Harshal Patel would leave the batters in some serious pain. He would mix his weapons adeptly, producing the all-important mishits and just when it felt that someone can threaten to take the game away from RCB, he would plug in with those crucial spells, cutting short the opposition at vital junctures. He would eventually end his campaign on a high with a haul of 19 wickets at an economy rate of 7.67.