James Anderson and Stuart Broad open to rotation during England's 2021 Test calendar
11 Jan, 2021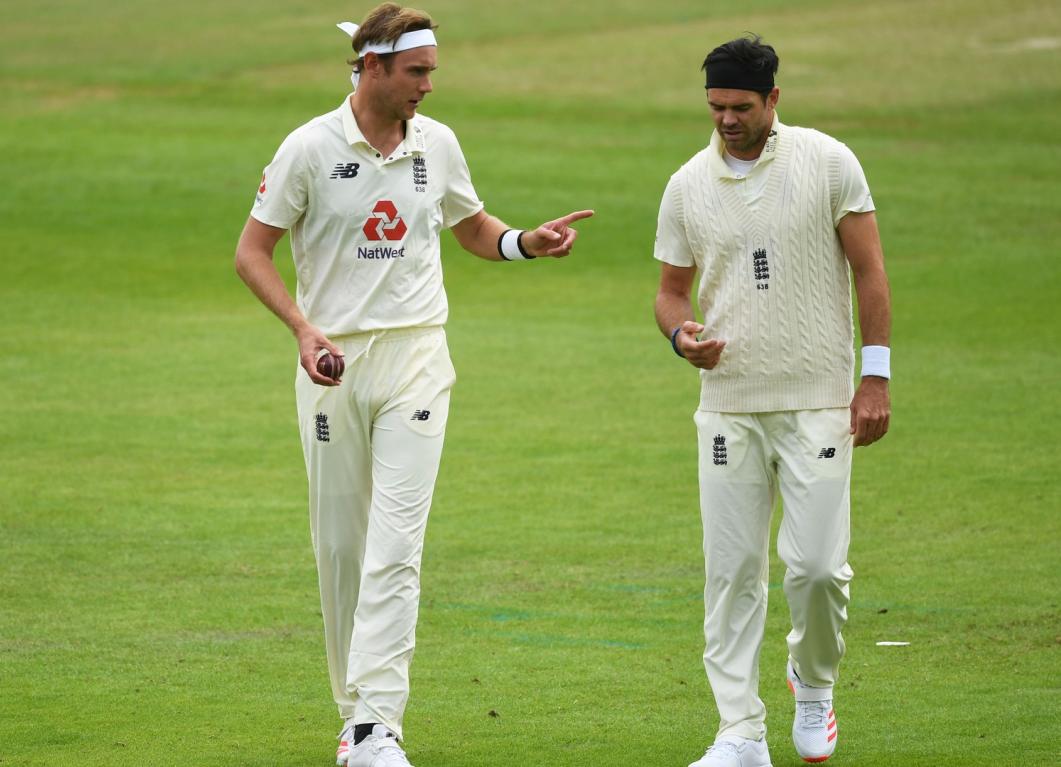 James Anderson and Stuart Broad open to rotation during England's 2021 Test calendar
James Anderson and Stuart Broad one of the best bowling pairs the world of cricket has ever seen. The English duo has over 1000 scalps in Test cricket. With the pair growing older, it's not going to be possible for both of them to play in all 17 Test matches for England in the 2021 season.
Anderson and Broad appeared on The Hussain and Key Cricket Show ahead of The Three Lions' Test tour to Sri Lanka. The two veteran pacers talked about the rotation which would bring a fine balance to England in Tests.
James Anderson expressed his delight at playing against the top three teams in the world. The 38-year-old believes the seamers will rotate during the course of the season.
"It's a lot of cricket in 12 months so the likelihood is the seam bowlers will rotate at some point or miss the odd game," the 38-year-old said.
"It looks really exciting, you are playing the top three teams in the world, India at home is always a difficult series, and there are opportunities for the team to improve and develop and make our way into the World Test Championship at the end of the year," Anderson added.
Like Jimmy, Stuart Broad too is eager to play Test cricket once again. The 34-year-old is open to rest a few games to keep himself match ready.
"It's quite unrealistic to think one seamer will get through all that cricket, and you want seamers to peak at particular times. Of course, you want to win every series but you don't want to be going to Australia with four injured quick bowlers, you want them firing for November and December, so it's a balance that the captain, coach, and selectors have to take," Broad said.
"It's a fine balance because you want to get experience into young bowlers too; the chance to play with Jimmy Anderson and learn from him is a great opportunity, I keep learning now and I'm 34, so you do want to give opportunities for players to develop," the 34-year-old added.
[Sky Sports inputs]