I want to be tighter with my execution: Harshal Patel
19 Sep, 2022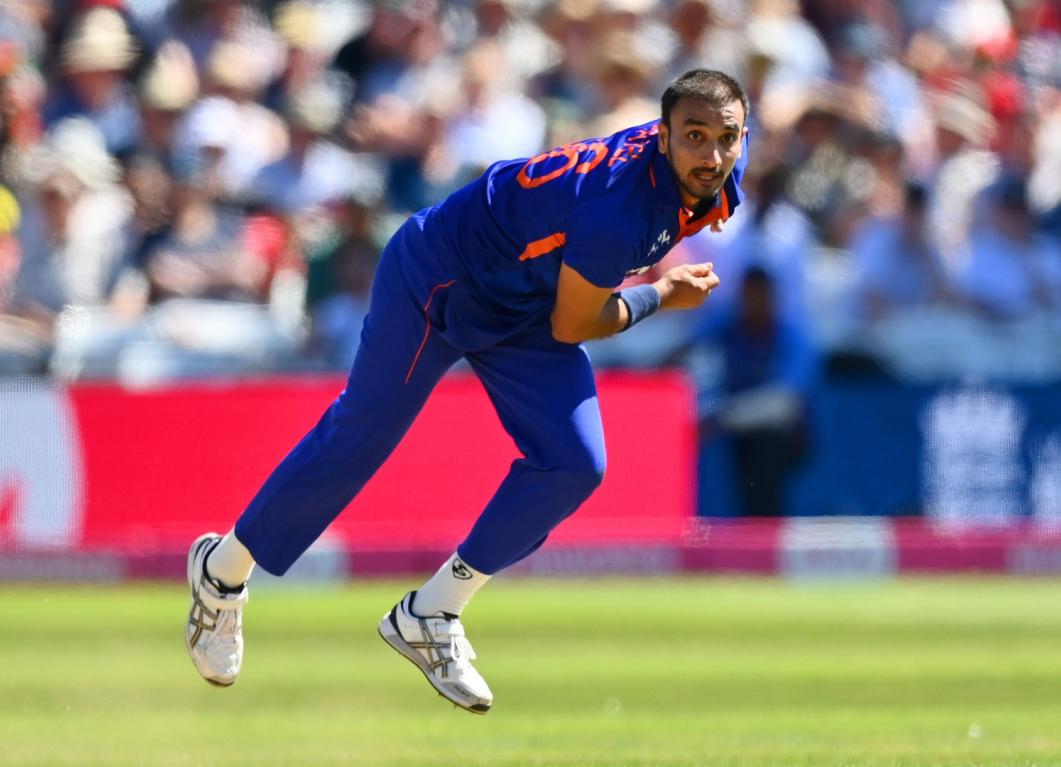 I want to be tighter with my execution: Harshal Patel
Harshal Patel missed out on the Asia Cup with a nasty rib injury that left India depleted of one of their primary weapons in the death overs. Fast forward the clock by a month and the RCB quick is back on his stepstones to aim for a bigger bull's eye, the T20 World Cup. However, before the biennial extravaganza hits its stride, India will be up against Australia and South Africa to finish their preparations for the upcoming fiesta that would begin in the latter half of October, Down Under.
Harshal has been at the National Cricket Academy in Bengaluru for the last four weeks, tending to his injury, and prepping himself for the grander scheme of things that awaits the Men in Blue in the upcoming couple of months. The first couple of weeks were focused on his conditional training before he could get back to his bowling duties, and the last couple of weeks were focused on honing his bowling flair before he could be called back to the Indian squad again.
Talking about his execution which is a major part of a death bowler's arsenal, Harshal said, "I want to be tighter with my execution. And I achieved that more or less last IPL [19 wickets in 15 matches]. I will continue to strive for that. If I'm bowling one or two bad balls out of 24, [I want to see] if I can completely eliminate that."
"You're not going to be able to do that every single game, but if I can do that in two games out of five, or three games out of five, that will be a goal worth striving for," he further.
Harshal Patel is known for mixing a variety of slower balls and modifying his speeds which can be a major test for any batter trying to figure out the line and lengths in one of the crucial phases of a T20 contest. After finishing the 2021 IPL campaign as RCB's leading wicket-taker with 32 wickets, he came up with another impressive season, claiming 19 wickets at a much-improved economy rate of 7.66 in 2022.
Harshal shed light on his new strategy stating, "I've explored a little bit in terms of the lengths I can bowl with the slower ball. Usually, when I bowl the slower balls, it's mainly fuller or at the good length. But now I've started bowling more shorter slower balls which are working out very well for me. That's one thing obviously."
Despite an already impressive arsenal of variations that have brought him success, Harshal wants to add a new skill to his armory. "So, every time I'd go to practice, I'd take a new ball and start bowling with it because it's good to have a skill and not need it than the other way round. It's just something I've been working on and if I get an opportunity, for India or for RCB, I would love to do that," revealed the RCB paceman.