I think it will be a very brave call to even play two spinners: Dinesh Karthik on India's bowling unit for the WTC final
30 May, 2023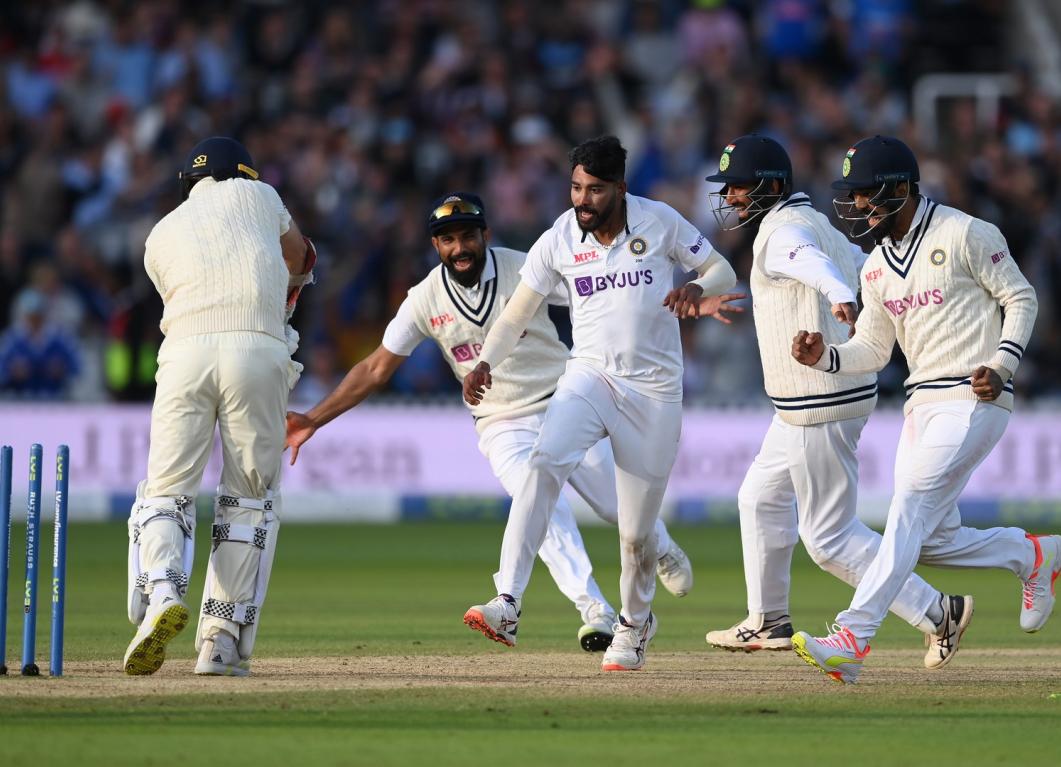 I think it will be a very brave call to even play two spinners: Dinesh Karthik on India's bowling unit for the WTC final
After a thrilling conclusion to IPL 2023, the focus shifts to an exciting chapter of Indian Test cricket, with Rohit Sharma's men set to take on Pat Cummins' Australia in the World Test Championship (WTC) Final at the Oval from June 7th. 
With the conditions offered in England quite hostile for batting, the bowlers are expected to have more of a say in the match, and it's no secret that both teams will bank on their pacers to deliver the goods. Australia will be coming into the game with their famed quartet of Cummins, Mitchell Starc, Josh Hazlewood and Scott Boland to lean on, while India, in Jasprit Bumrah's absence, will rely on Mohammad Siraj, Mohammad Shami, Umesh Yadav and Shardul Thakur. 
Two main spots on the fast bowling front will automatically be taken by Shami and Siraj, and it is the third pacer that has fans and pundits divided on who should make the cut. Dinesh Karthik, who represented RCB in IPL 2023, shared his thoughts on how India's bowling unit should look like for the WTC Final in a video shared by ICC. 
Karthik said, "Jasprit Bumrah is a huge miss for any team and in any format as he's a force to reckon with but a couple of key bowlers are in great form in Mohammed Siraj and Mohammad Shami who have bowled really well throughout the IPL. It's only a question of how much their bodies will be ready to play the rigours of five-day cricket. That is going to be the big question."
He further added, "They have Shardul Thakur in the squad, who I'm pretty sure has a great chance of playing, while the fourth (seaming) option again will be between Umesh Yadav and Jaydev Unadkat."
Eventually decoding why India may opt for a certain pace pack, Karthik said, "As we sit here again, there are a couple of injury issues, a little bit of cloud over their participation, so it's going to be interesting to see which way they go. But you do get the feeling they could go to the left-arm medium pacer because they would want a variety in their attack."
Answering the question about India's spin attack, Karthik noted, "I think it will be a very brave call to even play two (spinners) - Ashwin and Jadeja together. It might come down to a stage where, are they going to look at just the one spin option and an extra fast-bowling all-round option in Shardul Thakur or are they going to go with two spinners?"
Adding to that, Karthik pointed out, "It will be an answer which will be easier said closer to the day of the match because the conditions will dictate whether they're going to go in with two spinners. I remember very vividly the last time they did feel that they had made an error by playing both the spinners in the Southampton Test match (2021 World Test Championship final) which didn't probably aid spin much and both of them were under-bowled."
DK concluded by saying, "It will be very interesting to see if India go down that route where they play both the spinners. The last time they played in England, they went for the fast-bowling all-rounder and just the one spinner, so they very much could go in with the same attack."