I still badly wanted to be at the non-striker's end: Ishan Kishan on his desire to see SKY bat from up close
23 Nov, 2022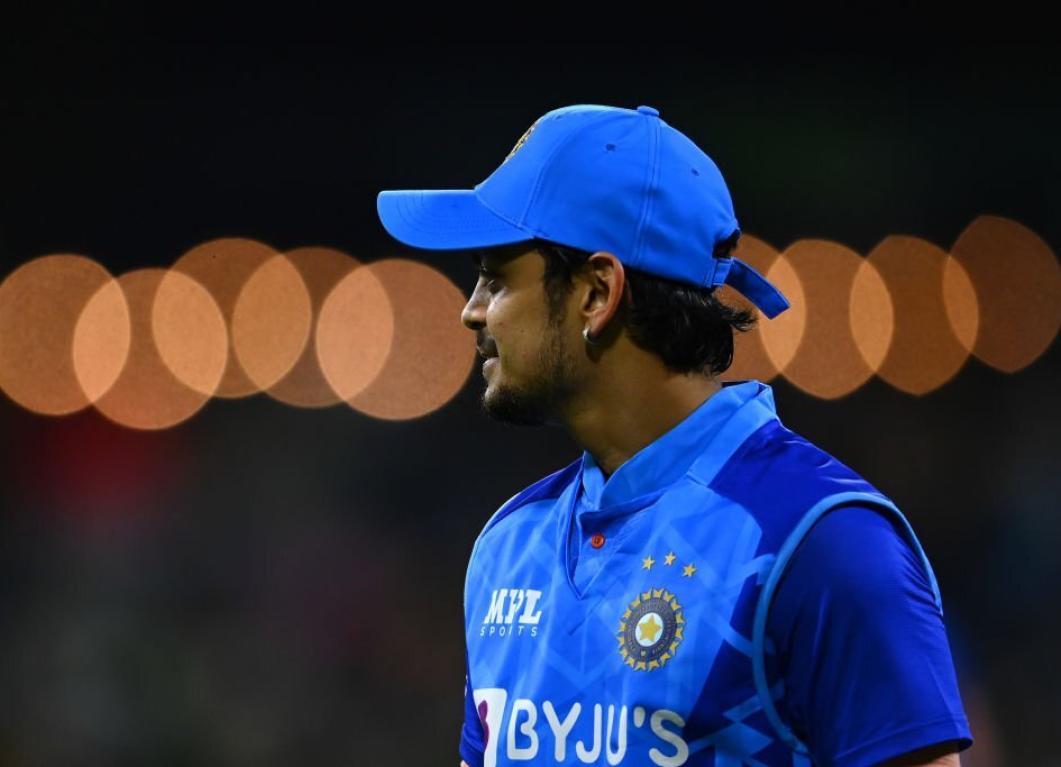 I still badly wanted to be at the non-striker's end: Ishan Kishan on his desire to see SKY bat from up close
Suryakumar Yadav has been in red-hot form of late and the kind of blitz that he has produced over the span of the last one year is impeccable to say the least. In fact, just ahead of India's final contest against New Zealand, Simon Doull picked up the bat of Surya and remarked that it hasn't caught any edges in the span of the last 18 months. That is the most accurate definition of SKY's form in recent times.
Such has been the man's dominance that Ishan Kishan, India's opener in the New Zealand series said that right now almost all of India's batters want to bat like SKY.
In an interview hosted by Amazon Prime, Ishan Kishan said, "I still badly wanted to be at the non-striker's end (when Surya is batting), he makes batting look so easy. All of us (in the Indian team) want to bat like him. He is so calm every time, I think everything is going according to plan for him. Off the field, in the last few years I played with him, he is very professional with his hydration and sleeping pattern and diet. We youngsters can learn a lot from him and how he is batting and his energy and work ethic are always hundred percent."
He also talked about the transition in his life and how his wife supported him throughout this phase. The Mumbai Indian opener further added, "I always keep going back to my past. When I am in the room or travelling with my wife, we keep talking about how the situation was two-three years ago. What is the situation now, what has changed now from then, we keep discussing that time."
He also said, "Obviously there was a bit of frustration that time but we always tried to see if there was something positive I could take out of that phase. How could I become a better cricketer, how to go one step ahead. After that time I tried to do different things, like eating good food, doing quality practice sessions, sleeping on time, so today I am reaping the benefits of all those things I have done then."
Ishan concluded by talking about how he prepares for a game, stating, "I also feel amazed seeing some strokes when I go back to my room, watching the highlights. Every time even if I do well or I am not doing well on that day, I do watch the highlights, but yeah, even I get surprised seeing those strokes. I never try to go ahead of the game, I never think today I am playing well so I will make 'x' number of runs because it is very important to stay in the present."