I have just been wanting to keep the things simple and hit the hard lengths: Washington Sundar
14 Oct, 2020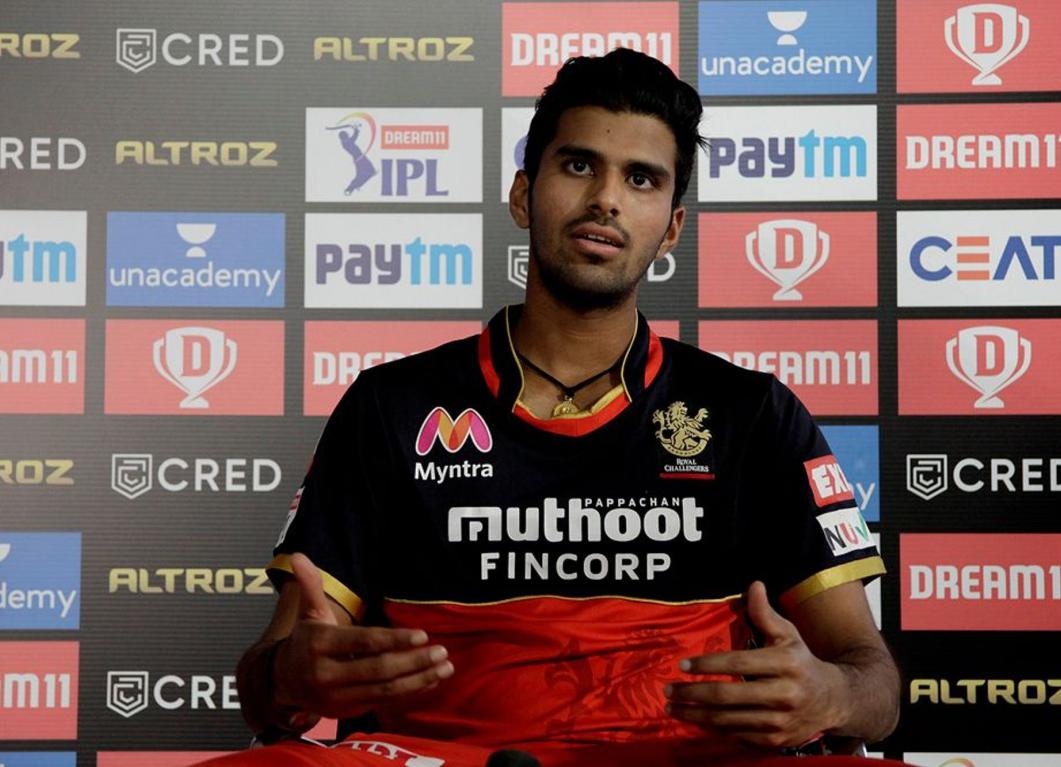 I have just been wanting to keep the things simple and hit the hard lengths: Washington Sundar
Royal Challengers Bangalore completed an emphatic victory over Kolkata Knight Riders by 82 runs.
The Knight Riders batting order succumbed to the deadly bowling unit of RCB. Both the spinners, Yuzvendra Chahal and Washington Sundar bowled a brilliant spell in which they conceded only 32 runs out of 8 overs combined, picking three crucial wickets that set the tone for the quicks to do their job.
Speaking at the post-match press conference, Washington Sundar who picked two wickets talked about his plans of keeping things simple at the high scoring venue. "I think I have just been wanting to keep the things simple and hit the hard lengths in the game and it has been something that's working for me in this particular season. I didn't want to try too many things because we were playing in Sharjah, a very important win for us."
"Definitely, for Russell, we did a lot of plans. But, coming into this particular season we did feel we will a lot of persistence for the spinners at least in the middle phase of the tournament. It's been glad to do well in tandem with him (Yuzvendra Chahal). And as I said, very happy to be on the winning side," he said.
"Before the game started, we did feel that the pitch might slow down as the play progresses. The way AB (de Villiers) batted literally made the difference and we did feel that 160 would be a very good score, but the way he batted any ground wouldn't have made the difference," he said.
During the start of the season, both Mike Hesson and Simon Katich had opined on not chopping and changing the team combination frequently would yield better results.
"Definitely, this is what the management would have thought coming into this tournament, playing Chris Morris and the composition looks good. As far as I am concerned, the last two games he played and won the game for us and hopefully, he can win a lot more games for RCB. I think it is important to keep the team combination constant because when a player plays more games he will also gain confidence and sort of getting used to conditions and pressure. So I think when a player plays a lot of games it will make him feel very comfortable and will also bring the best out of him. It's been going very well for RCB so far this season," he said.
Washi concluded by stating what this win would mean in this tournament. "The fact that we played six bowlers against KKR was very good and we clearly have seen the result, winning by 82 runs against a team like KKR does boost a lot of confidence in our team. The composition looked very good today still, lots more games to come hopefully we can go deep into the tournament."