He practised and worked on his mistakes: Farokh Engineer on Rishabh Pant
01 Mar, 2021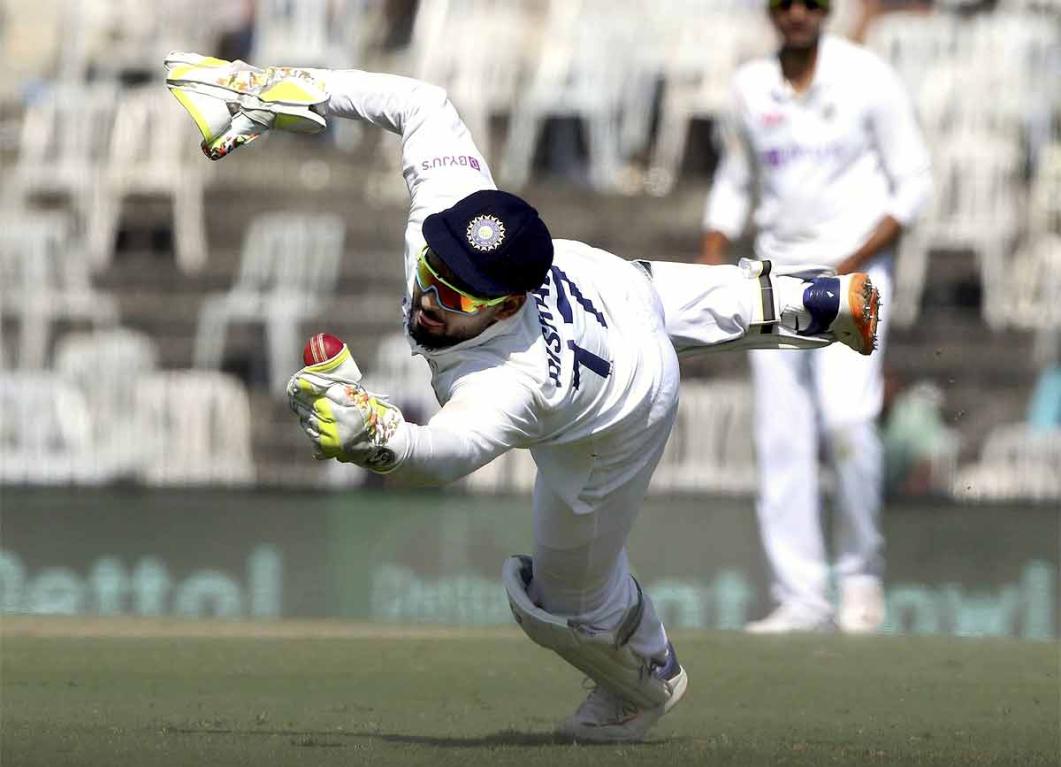 He practised and worked on his mistakes: Farokh Engineer on Rishabh Pant
Wicketkeeper-batsman Rishabh Pant has been consistently among the runs of late. Match after match, there's a positive trend in his skillset. In the ongoing Test series between India and England, Rishabh Pant's keeping has seen a vast improvement in terms of awareness and catching ability. Former India wicketkeeper-batsman Farokh Engineer was impressed by the 23-year-old's efforts to improve his game.
Talking to Sportskeeda, Farokh Engineer talked about how Rishabh Pant worked hard to rectify his mistakes and stood out as one of the best wicketkeeping prospects. Pant also reminds the 83-year-old of his younger days.
"Rishabh Pant reminds me of my younger days. He has vastly improved. He originally had some technical flaws. But he's practised hard like MS Dhoni. When he came on the scene, he wasn't a great keeper. But he practised and worked on his mistakes," Farokh Engineer told SportsKeeda. 
Engineer reckons that Pant checks all the criteria that a good wicket-keeper possess.
"Rishabh has a wonderful eye. A wonderful sense of balance and timing. These are the three ingredients for a wicket-keeper or a good cricketer," he said. 
The Delhi-born cricketer is a joy to watch. Always vocal behind the stumps, and he constantly keeps suggesting some insights to the captain and the bowlers which has turned out to be a good sign for the team.
"Rishabh Pant will be successful at whatever sport he plays. Because once you have a sense of timing, balance, and anticipation you can play any sport. Wicket-keeping certainly needs these three things, and Pant has all of them." Engineer concluded.