Hardik is coming along pretty well, he should be ready any time during the tournament: Rohit Sharma
22 Oct, 2021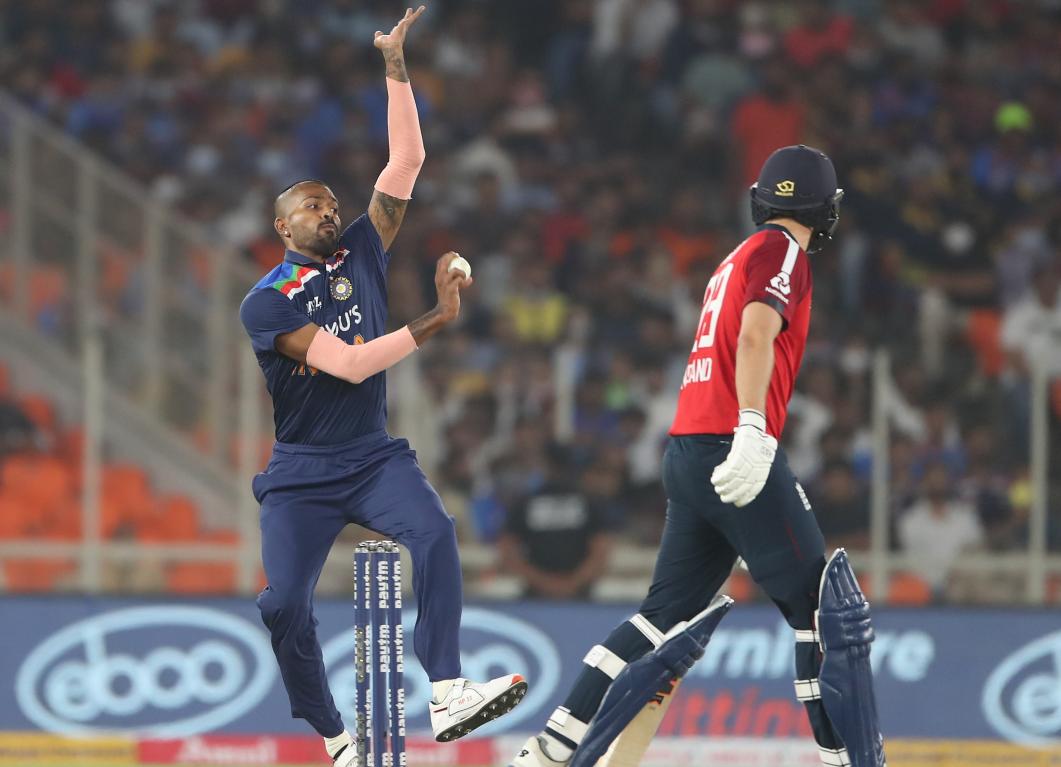 Hardik is coming along pretty well, he should be ready any time during the tournament: Rohit Sharma
Hardik Pandya, who was emerged as one of India's best all-round prospects in the modern era. The flamboyant batsman, who is also capable of delivering top-quality seam bowling, suffered an injury during the 2019 World Cup that put him on the back foot. For a while now, the Gujarat-born cricketer's three-dimensional play has been hampered. The last time he bowled was in the limited-overs bilateral series against Sri Lanka before the resumption of the BCCI's flagship T20 tournament.
On Wednesday, October 20, India played Australia at the ICC Cricket Academy Ground in their second warm-up match ahead of the 2021 T20 World Cup. Rohit Sharma, who was the Men in Blue's stand-in captain, gave an update on Pandya, who is a part of the Indian squad for the Mega Event.
"Hardik is coming along pretty well, but it'll be a while before he starts to bowl. He hasn't started bowling, but he should be ready any time during the tournament. In a big tournament like this, you always want to make sure that a player is 100% fit. Hopefully, he will start bowling soon," Rohit Sharma was quoted as saying at the toss.
Rohit also emphasised that they would try some different options with regards to who could potentially be the sixth bowling option. And like he said, Captain Kohli, did bowl a couple of overs in the middle.
"Possibly, we need to find that sixth option (Rohit's off-spinners ready). Myself, Virat and Suryakumar, all those guys need to come in and bowl see who can be that sixth option. Not really (Worried about the balance). Even if you play with 5 bowlers, we have got the quality. But always you need that 6th option to free your bowlers, in case someone has a bad day. It's always nice to have options when you're playing a tournament as big as the World Cup," he added.
A clinical chase with contributions from Rohit Sharma, KL Rahul, and Suryakumar Yadav resulted in Team India completing a comfortable win over the Aussies to wrap up the warm-up matches with a perfect record. 
Up next, India is set to face arch-nemesis Pakistan in their first match of the 2021 T20 World Cup Super 12 stage at the Dubai International Stadium on Sunday, October 24.