Happy 38th Birthday, Dinesh Karthik: A destructor with the bat, a virtuoso with the words
01 Jun, 2023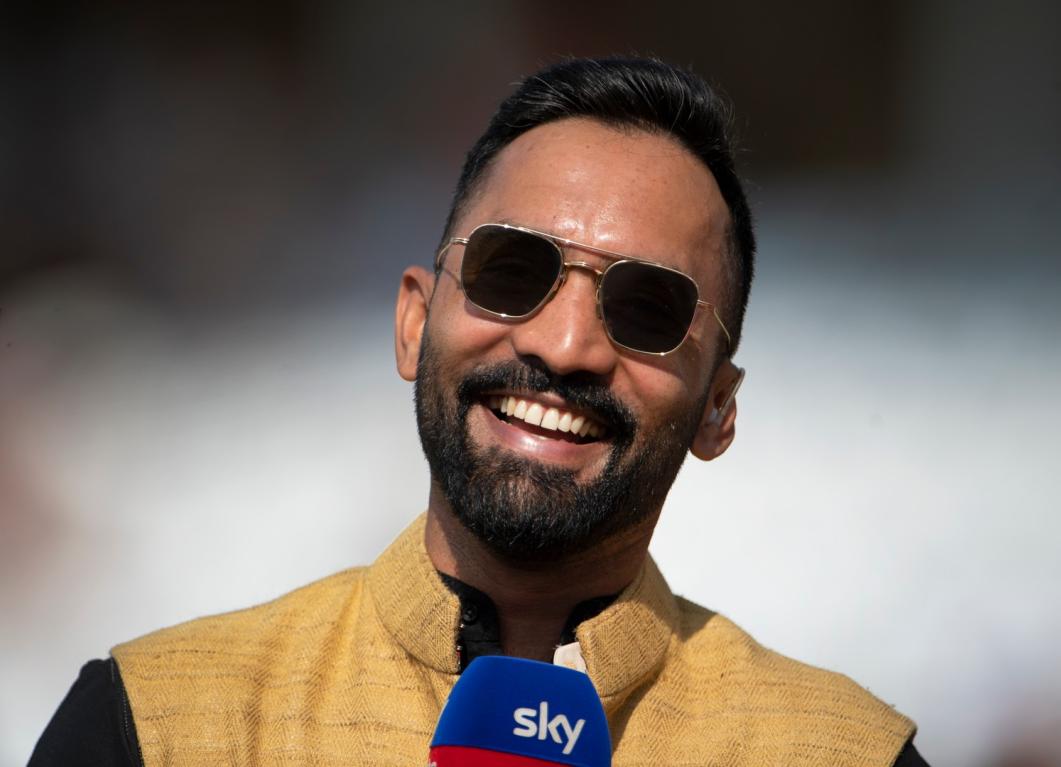 Happy 38th Birthday, Dinesh Karthik: A destructor with the bat, a virtuoso with the words
Cricket isn't just all about the battle of the willow and the leather, it is far more than that. It is a matter of countless emotions unfurling on the cast iron slab (read 22 yards) that has scripted an unparalleled lore of tales which would be told over and over again unless there is another big bang and the planet explodes out of recognition.
It is a mix and match of those feisty and fiery battles that would leave our favourite mega-structures (read stadiums) ablaze while being narrated by a league of gentlemen behind the microphone. Tinkering with the technicalities, the practice of storytelling in a cricket match is called commentary and it is done by experts of the sport who have seen the game up close and are dotingly known as the commentators.
In a wave of new commentators who are all set to take the baton of excellence forward, one person who has taken to the role like a fish to water, knitting together a garland of emotions blended with a few signature notes of his own is none other than RCB's very own, Dinesh Karthik. Not only has he adapted fabulously well into his role as commentator, over the years, Karthik has provided his pearls of wisdom - some quite funny as well! On his 38th birthday, we look at five of Dinesh Karthik's best one-liners or phrases. 
1.    On Virat Kohli – "He starts like a Corolla but finishes like a Ferrari"
Virat Kohli was in effusive touch against England in 2021 and when the Englishmen wanted to spoil India's party at Ahmedabad, it was the stylish right-hander who smashed the bowlers around, putting together an important 77. Kohli walked in with India in trouble at 20/2 and got to 28 off 29 balls, before he stepped on the gas and smashed his next 49 runs in just 17 balls, eliciting the comment from Karthik, which went viral on social media. 
2.    Rubbing off Nasser Hussain – "Exactly the opposite of you"!
The world is well aware of the fact that the number of players who can play the pull shot as good as the Indian captain, Rohit Sharma, is few and far between. During India's first appearance in the WTC final, former England Nasser Hussain said on commentary, "Rohit is a great puller of the short ball. Uses his feet well against spin. Shows positive intent." DK was quick to pull Hussain's leg and retorted by saying, "Yes, exactly the opposite of you, Nass!"
3.    On MS Dhoni – "Mere mortals would find it hard to emulate an MS Dhoni"
Time and time again, MS Dhoni has proven himself to be a maverick of the art of wicket-keeping and the kind of dismissals that he has affected, other wicket-keepers can only dream of those moments. Talking about how Dhoni has completely transformed wicket-keeping with his unconventional and yet effective methods, Karthik once said, "Mere mortals would find it hard to emulate an MS Dhoni!"
4.    On the craft of wicket-keeping – "It's a thankless job"
Not every artist is bold enough to talk about the highs and lows of their art but Dinesh Karthik is one man who wears his heart on his sleeve. He has had his fair share of ups and downs and talking about the tough art of wicket-keeping, DK said in an interview back in 2018, "Wicket-keeping is a lot like umpiring as it's a thankless job. People only remember you for your mistakes. You try and do your best everyday but you won't be at your best every single day."
5.    On his comparison with MS Dhoni – I am like that small first-aid kit
Dinesh Karthik's greatest strength is that he knew his strengths and weaknesses and acknowledged them which helped better his game and play to the best of his abilities. DK's fabled return to the Indian team for the 2019 World Cup was met with questions on what role he would play with MS Dhoni in the squad, and to one of the questions, he answered, "When it comes to comparison with MS Dhoni, I am like that small first aid kit that goes along with him, you know that band-aid for that small injury."