From captain Faftastic to the Finisher Supreme – here are RCB's highest run-scorers in IPL 2022
31 May, 2022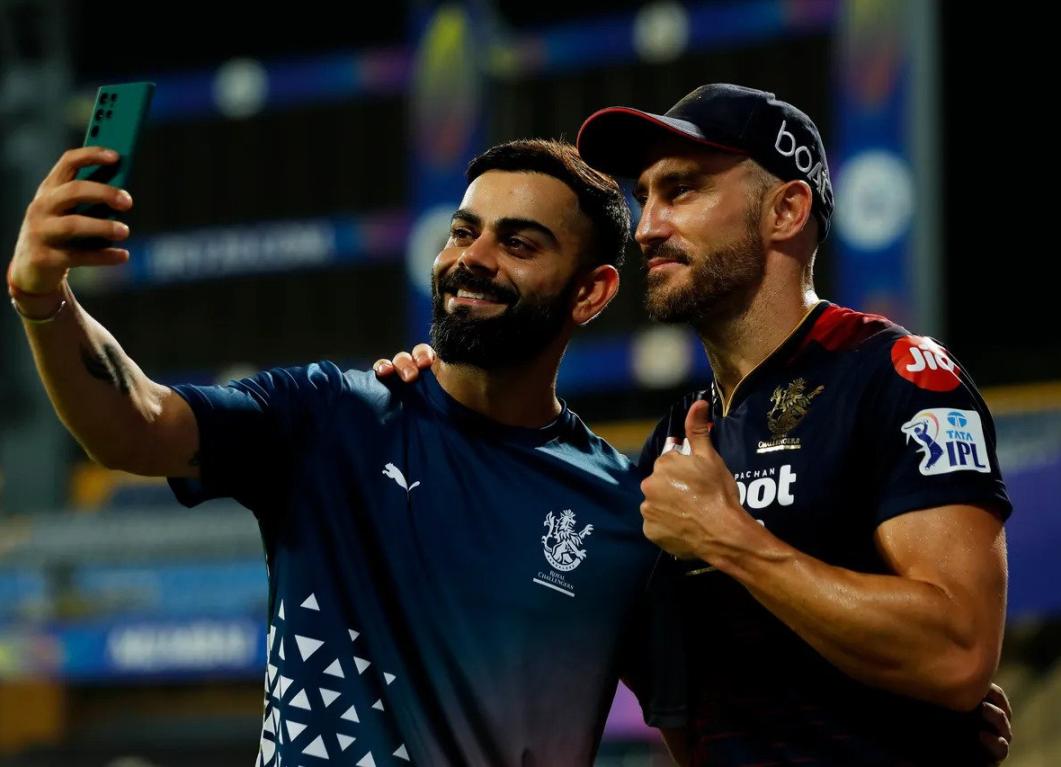 From captain Faftastic to the Finisher Supreme – here are RCB's highest run-scorers in IPL 2022
As IPL 2022 met its end, Gujarat Titans were crowned as the champions of the annual extravaganza after a rollicking journey that spanned an entertaining couple of months. With all said and done, the Royal Challengers Bangalore would eventually fall short of the yardstick after a rare slump against the Rajasthan Royals.
Amidst the vehement highs and lows, there were a few players who embraced the Play Bold spirit and made them their own. There was a string of Bold performances which came together to propel the Royal Challengers Bangalore till the second qualifier. Here are the top 5 run-scorers for RCB from a season full of ebbs and flows.
1. Faf du Plessis
Even though his exploits weren't particularly glistening, the kind of impact that the former South African skipper has had on RCB's memorable journey in 2022 was absolutely brilliant. The skipper was the highest run-scorer for the side with 468 runs that came at an average of 31.20 and a strike rate of 127.52. He delivered three half-centuries with a best score of 96 against Lucknow Super Giants in the season.
2. Virat Kohli
They say that numbers don't lie and Virat Kohli eventually ended up as the second highest scorer for the Royal Challengers Bangalore despite a string of low scores. From the 16 games that he was a part of he would rack up 341 runs.
3. Rajat Patidar
The youngster came in as a replacement, and had to postpone his marriage to be a part of the IPL. From the 8 games that he played, he left an indelible mark in the fabric of RCB's batting echelons with 333 runs at a stunning average of 55.50 that also included a century against the Lucknow Super Giants in the eliminator. More importantly, he scored his runs at a breezy strike rate of 152.75.
4. Dinesh Karthik
Karthik found himself being resurrected from the dead as he almost single-handedly carried RCB's batting in the initial games. Establishing himself as the perfect finisher, he would play a herculean role that would propel RCB to the early dominion. He piled up 330 runs at an average of 55. He was also awarded the Power Player of the season for his incredible strike rate of 183.33.
5. Glenn Maxwell
The role for Glenn was absolutely clear whenever it came to the batting cameos. He had to step out in the middle and bang the big strikes to get the scorecard swivelling. Hence, the latest edition of the tournament didn't really see him making the noise he is known for and yet he would leave a much-better impact with his haul of 301 runs at an average of 27.36 at a strike rate of almost 170.