From a bloodied ear in Sydney to history at Adelaide, a throwback to Rahul Dravid's iconic Australia tour
11 Jan, 2022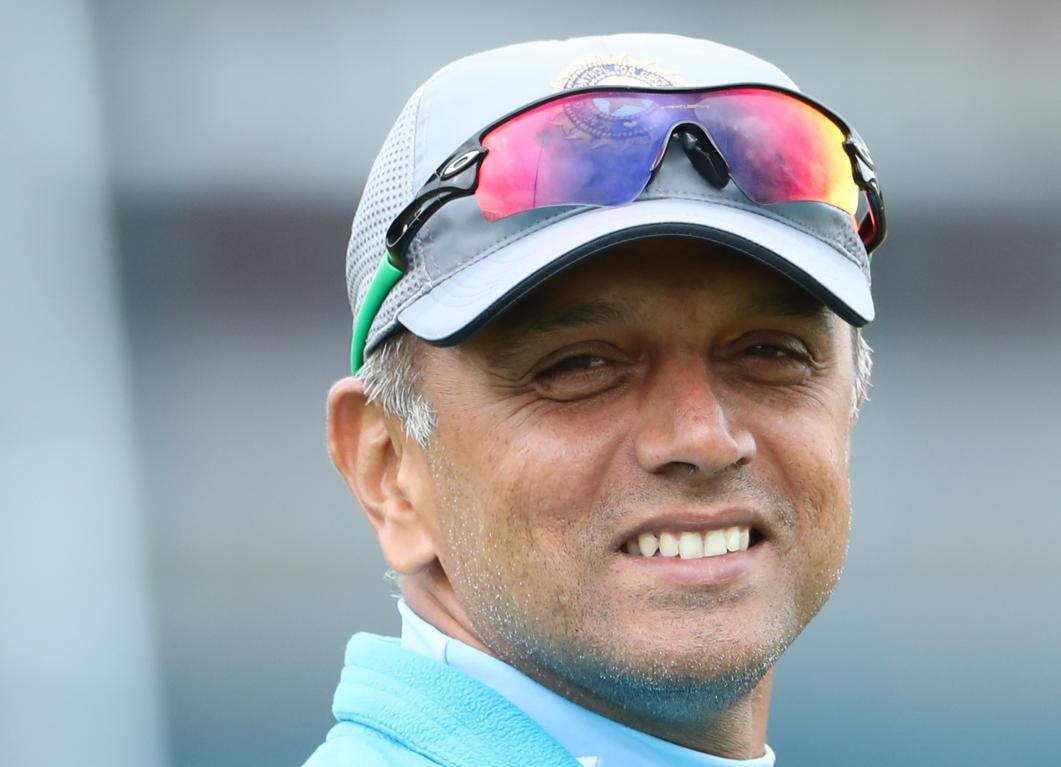 From a bloodied ear in Sydney to history at Adelaide, a throwback to Rahul Dravid's iconic Australia tour
As India stands on the fringes of history with an exciting finale lined up on the pastures of Cape Town, they will be led by a man who personified Test cricket. We have seen a Donald Bradman disseminating the Test cricketing fabric with his exotic brand of brilliance, we have seen a Sachin Tendulkar wielding his willow like a wand, bewitching an entire universe with the charisma of his batting magnificence. Then there was Rahul Dravid.
India's current coach, Rahul Dravid celebrates his 49th birthday today. The man has been an absolute emblem of integrity, diligence and sheer tenacity. He taught India the art of gracious batting against hostile forces who were always hunting for blood. Spanning from the defiant 180 at Eden Gardens to batting with a bloodied ear against Brett Lee, Rahul Dravid has penned a legacy so massive that it will need lightyears for someone else to arrive in the vicinity of the Wall.
On his 49th birthday, let's take a look at the series that changed the history of Indian Test cricket away from home as it also heralded a new India, a nation that was hungry for results and a glittering posterity.
It was the late hours of 2003 when India ventured Down Under, adjusting themselves to the warm Australian summer and donning shields against a volley of Australian invincibility, Australia's hunt for blood, the infamous war of words and the insurmountable, the insuperable and an invincible Australia that knew no relent.
As India stepped foot in Brisbane, Australia won the toss and elected to bat first. Zaheer Khan spearheaded the Indian charge as India bundled out the hosts for 323. Justin Langer was in phenomenal shape as he conjured a blistering century.
India came an early cropper with two of their openers returning to the pavilion after a modest start. The onus fell on Rahul Dravid to make amends and stabilize a rocked Indian ship. Much to the startlement of the Indian fans, Jason Gillespie produced an edge from the Wall and sent him packing for just a solitary run. Even before India could realise what had just unfolded, they lost their Little Master for a duck.
Sourav Ganguly played a herculean knock of 144, aptly supported by VVS Laxman's 75 and a decent display from the Indian tail that went a long way in helping India secure a lead of 86 runs. Steve Waugh had sniffed blood already and set a target of 199 runs for India after Matthew Hayden stole the limelight with an excellent 99.
India was jolted to a rude awakening as both the openers were back to the pavilion in no time. Steve Waugh's decision to let India chase a modest total was proving to be true. That is when Rahul Dravid emerged at his sublime best.
He took on the Australian bowlers and peppered them to all corners of the park as he stayed unbeaten for 43 from just 47 balls. Despite the match ending in a draw, Rahul Dravid just gave a hint of what was about to come in the forthcoming days of a bloodfest.
India's second trial by fire was at Adelaide. Right since day one of the second Test match, Australia threatened to run away with the contest as they were scoring at 5 runs per over. They finished their innings at an overwhelming 556.
Even before the visiting India could settle down and play a few shots, the Australian bowlers had ripped off the cream from the Indian batting. Wobbling at 85 for the loss of 4, India needed an outlet. Rahul Dravid took up the momentous task of delivering India to the gates of safety.
VVS Laxman chipped in a beautiful yet sedulous knock that saw India clawing back into the game. Dravid played a few effortless strokes of brilliance, leaving the world bedazzled at the sheer beauty of his strokeplay and gumption. Parthiv Patel came up with another important cameo to witness Dravid continue with his war against a bevy of hungry Australian fast bowlers. By the time, Dravid was done with his carnage, India managed to rack up 523 runs, conceding a lead of just 33 runs to the hosts.
Surprisingly, Australia were left startled as Ajit Agarkar ran amok through their batting order to bundle them out for a modest 196. For the first time in the series, India had a concrete glimpse of a historic win.
Despite defiant knocks from the Indian batters, wickets fell at regular intervals, making the chase a lot trickier than it would have been. It needed a leader to steer them to glory and who better than the incredulous hero of the first innings who came ablaze in his heroic avatar, extending his dominion over a sea of hapless Australian onlookers, who saw history being penned against them.
That, however, was not the end of Dravid's remarkable tour in Australia as he contributed handsomely both in the third and the fourth Test match. At Melbourne, India couldn't walk out with the bragging rights as a resilient Australia struck back.
Dravid stitched a fine 49 in the first innings where the main highlight was Virender Sehwag's seraphic 195. However, as India struggled to come to grips with Australia's mammoth first innings total, it was Rahul Dravid who joined forces with the captain, Sourav Ganguly to help India avert a follow-on. The wall stitched a fine 92 to keep India afloat in their pursuit of glory.
As the party arrived at Sydney for a rollicking finale of what has so far been one of the most intense Test series in the glittering antiquity of Test cricket, India piled up a monumental 705 in the first innings. Sachin Tendulkar played that infamous knock of 241 that featured zero cover drives.
Australia gave a solid answer as they managed to rack up 474 while Sourav Ganguly didn't enforce the follow-on, keeping in mind the staggering batting lineup that Australia had at their disposal.
After Sehwag played the symphony of destruction initially, it was Dravid and Tendulkar who were shouldered with the onus of extending India's lead. Rahul Dravid batted with his own elegance that saw him smoking the Australian bowlers to every nook and cranny of the park. Even after Brett Lee left him bloodied as his bouncer caught Dravid awkwardly in his ear, the Wall got back to his feet, shook off his injury, got his wound tended to and was all set to wage the war again when Sourav Ganguly decided that he have had enough.
Dravid stayed unbeaten for an incredible 91 while India set a target of 443. Steve Waugh played a heroic knock on his farewell innings that helped Australia scrape through as the series remained tied, still heralding the onset of a historic era that will change the face of Indian cricket forever.