A throwback at Ashwin and Vihari's iconic partnership at the Sydney
11 Jan, 2022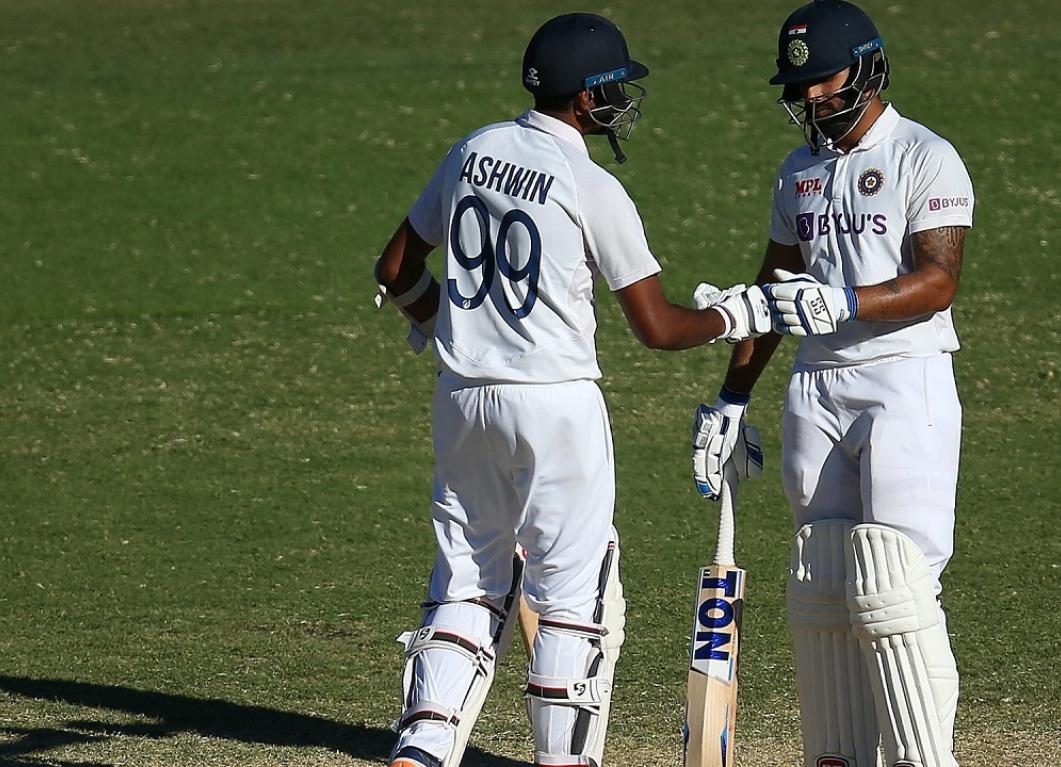 A throwback at Ashwin and Vihari's iconic partnership at the Sydney
They say that numbers are a naked lie. This maxim lived up to its fullest predisposition at the idyllic Sydney Cricket Ground a year back as India prised out a remarkable draw, riding on the shoulders of two injured batters who weathered a tornado of Australian fast bowlers to stay unbeaten in the center for more than half a day and save a Test match.
It was the third Test of the Border-Gavaskar Trophy as the series was tied at 1-1. After India's humiliating fallout in the first Test, they scripted a remarkable turnaround in the second. Australia won the toss and chose to bat first.
Steven Smith and Marnus Labuschagne scripted a couple of fine knocks to trade a deafening blow to the Indian aspirations. Ravindra Jadeja chipped in with a four-fer display that allowed India to thwart Australia's further encroachments in the first innings.
However, the Indian batting order had a fiasco as they were bundled out for a modest 244 with Shubman Gill and Cheteshwar Pujara wringing out a half-century each. Pat Cummins spearheaded the Australian offensive with a four-wicket haul.
Australia seemed to be in total control of the Test match as they played comfortably in the second innings, piling up a total of 312 that allowed them to set a target of 407. India were off to a decent start as Rohit Sharma and Shubman Gill played a few beautiful strokes that were followed by defiance from Cheteshwar Pujara. Ajinkya Rahane's quick departure allowed fears of defeat to creep in.
Rishabh Pant stalled those fears and turned them into an inspiration for victory as he fired home a magnificent 97. However, once he was gone, India had to play more than fifty overs and Hanuma Vihari was the last recognized batter left.
Much to the woes of the Indian cricket fans, Vihari had already pulled his hamstring while trying to steal a single in his partnership with Pant. With no other choices remaining, he resumed his batting alongside Ravichandran Ashwin who had a sore back the night before the final day of the match and took a couple of denting blows to his finger and back as the Australian pace trident harrowed the Indian batters for fun.
With every passing ball, the torment grew and the Indian fans got their clasped hands coming together with an unprecedented force, praying desperately for a miracle. They say that miracles only happen to those who believe in themselves.
This pair of Vihari and Ashwin started believing. Irrespective of the fearsome bowling that India was up against, they carried on and on and on. It wasn't any poetry in motion. It was hard-fought heroic defiance taking flight. It was a belief that got personified. It was hope that united all the Indian fans together.
Reminiscences of an old lady praying in the stands in the famous Titan Cup semi-final that saw India upstage Australia through a gritty partnership of Kumble and Srinath, accentuated in the most blazing spectacles. Only this time, the entire nation chipped in.
The miracle happened. A billion prayers were answered. Two heroes took their final bow, emptying their arsenal against the formidable might of the Australian bowlers, thereby also relinquishing their last chance of playing the series decider at the Gabba that saw India breach the fortress in a historic series win as Rishabh Pant drilled Hazlewood through the long-off boundary.