Former Indian fielding coach R Sridhar recalls previously unrevealed conversation between Virat Kohli and Shubman Gill
04 Feb, 2023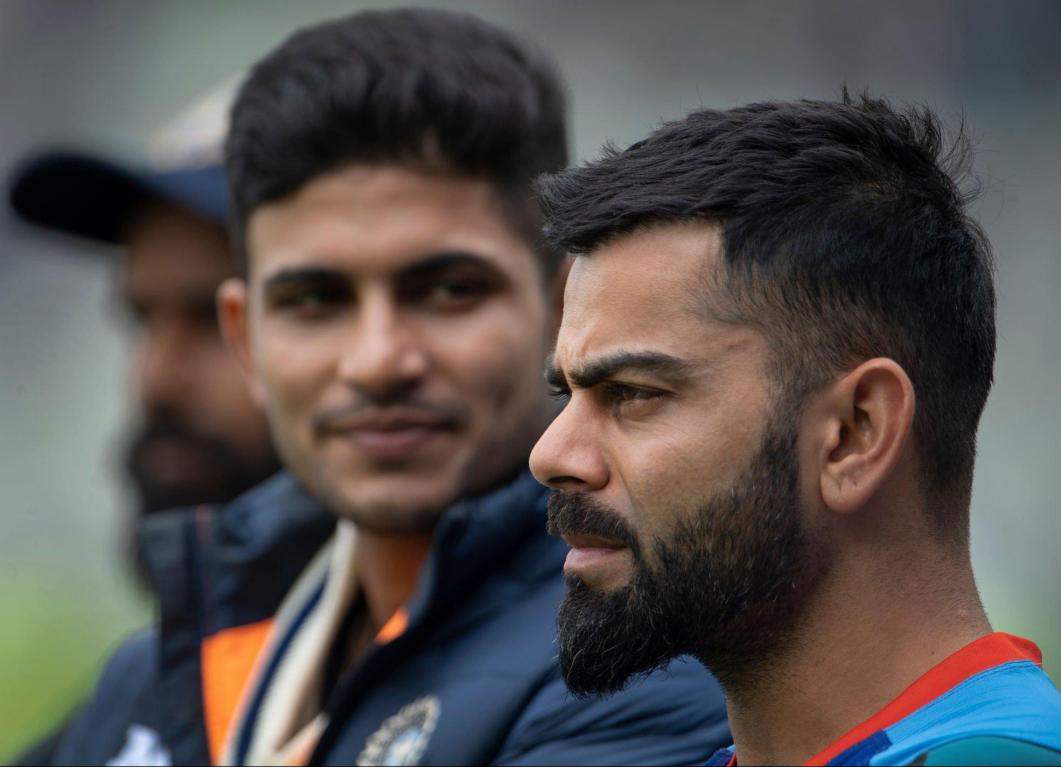 Former Indian fielding coach R Sridhar recalls previously unrevealed conversation between Virat Kohli and Shubman Gill
Shubman Gill has had one of the finest arrivals in the international circuit and continues to proliferate with every passing display. He is a confident stroke player and the technical accuracy in his shots have made him one of the rising sensations in the arcade of Indian cricket. His connection with the cricketing circuit isn't new and the kind of rage that he has been bringing forth to the platter has been extraordinary, to say the least.
At a tender age, Shubman Gill is starting to make the ripples for all the right reasons and his recent century against New Zealand saw him tumbling a handful of records, one of which was surpassing the likes of Virat Kohli in terms of the highest score by an Indian in the shortest format of the game.
The camaraderie between Gill and Kohli has dated back to 2019 when the hard-hitting Indian opener made his debut under the former Indian captain, Virat Kohli. Narrating a rare story of these two sweating it out in the field in tandem, R Sridhar, India's former fielding coach revealed in his book how Shubman Gill was quick to pick up Virat Kohli's energy on the field.
Writing in his book, 'Coaching: Beyond', Sridhar penned, "In March 2021, we were in Ahmedabad for the third of 4 Tests against England. It was our first citing of the Narendra Modi Stadium, which would be hosting only the 2nd Day-Night Test in India. We were not guaranteed a place in the final of the World Test Championship (WTC), so there was a lot riding on this match. Much debate had been generated by how the colour of the seats, many of which would be unoccupied due to the restrictions necessitated by the pandemic, could offer a difficult backdrop against which to cite the pink ball."
Fast forward the clock by a month and Gill was supposed to play his first big home series at home as England toured India. However, the opener couldn't really get something significant on the cards barring a half-century. Despite his limited return, he was not willing to take a step down.
He chose to pick up Virat's infectious energy from the pitch and knew where he had to look forward to when the times weren't exactly right. Sridhar added, "Virat knew he could not control anything else beyond being ready for the unexpected. So, he tucked me aside for a fielding session in twilight under a not-so-ideal backdrop of orange chairs that dotted the stands, taking close to an unbelievable 200 catches. And that too, the night before a Test match. Shubman Gill, who was looking on from a distance, eventually got so tired of watching that he too decided to join in the fun."
Sridhar concluded by saying, "Virat smiled at him cheekily and said, 'I am giving you 10 years in age, young man. The least you can do is take a few catches yourself.' The session only ended when, in exasperation, the manager came out to inform him that the rest of the squad was ready and good to go and that the team bus was leaving for the hotel in 10 minutes."