For me, it's just making sure you're nice and strong in the mind: Faf du Plessis
14 May, 2022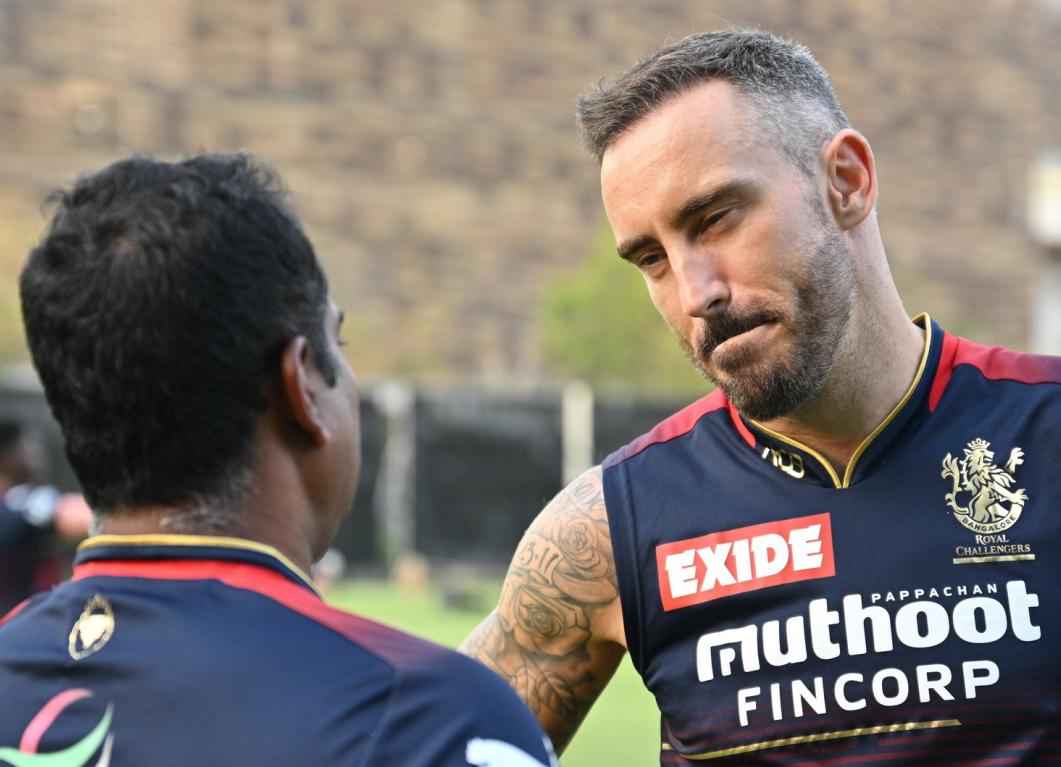 For me, it's just making sure you're nice and strong in the mind: Faf du Plessis
Before the Challengers would enter the final game of the group stages against the Gujarat Titans, a lot will have to be discussed in the dressing room after relinquishing a crucial couple of points to the Punjab Kings.
Despite a decent start by Virat Kohli, things would blow out of hand with an early flurry of wickets, leaving the Challengers reeling in agony. Maxwell and Patidar would come forth with a decent partnership to keep things afloat in the middle but hardly would it help them in crossing the finishing line.
Talking about the surface and the score RCB had to chase, he said, "It was a good score. Obviously, Jonny (Bairstow) the way he started the innings there put our bowlers under some real pressure. I thought we pulled it back and 200 was probably a par score on that wicket. It was probably the best one we've had and played on in this campaign."
The RCB captain would talk about points that would change the complexion of the chase. "When you're chasing big scores like that, the key thing is not to lose wickets in clusters and that's where we got it a little bit wrong. There was that bang-bang with me and Virat and the same thing a few overs later," he said.
He would conclude by talking about what RCB's focus should be on the final gameday of the group stages, saying, "There's one or two areas where we weren't great tonight and it showed in the batting, bowling, and even fielding. So all around, not a great outing for us tonight. So for me, let's take a day off, forget about the performance and then come back and see how you can switch the guys on for what will be a must-win game for us and then make sure we put all our energy into the game that's ahead of us and not the game behind us. There's not one more net session that will make you a better player now. We've had a lot of nets, a lot of games, it's been a long IPL. For me, it's just making sure you're nice and strong in the mind, keep believing in yourself and us as a team. If we play to our full potential, we're a very good team but tonight we didn't do that."
RCB will be taking the yard for the last time in the group stages against the formidable Gujarat Titans on the 19th of May which could seal the fate of the play-offs and Faf will be playing an instrumental role ahead of the most important clash of the season.