"Fearless and honest", R Sridhar describes Ravi Shastri's coaching
22 Jan, 2021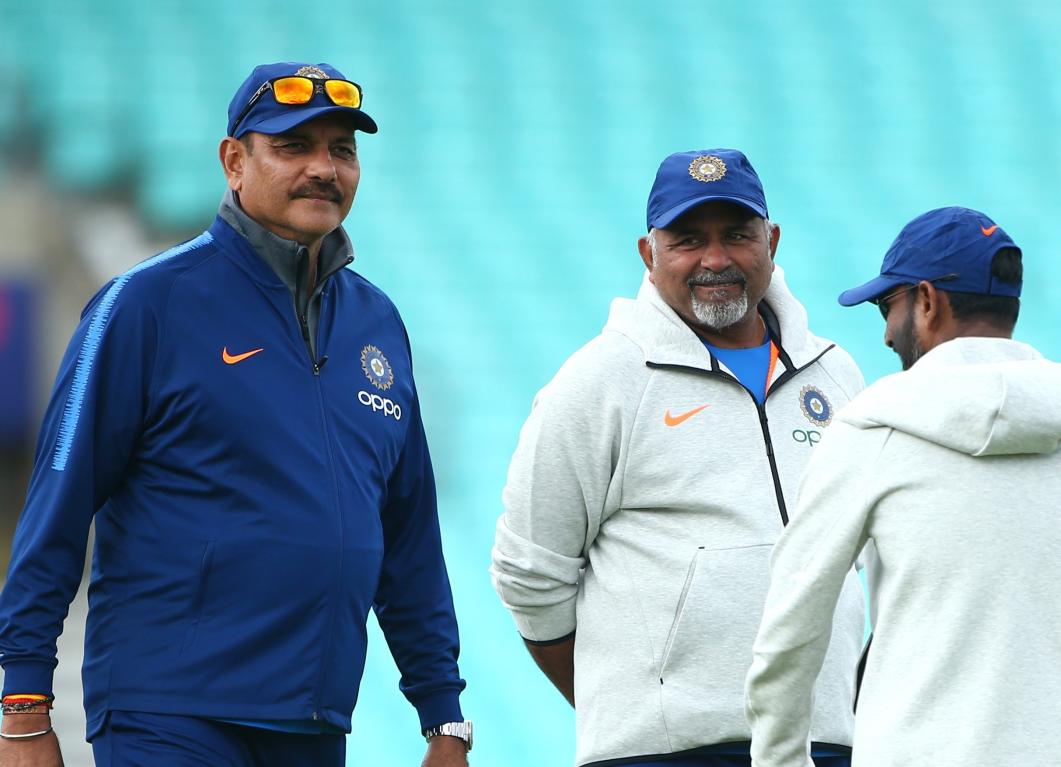 "Fearless and honest", R Sridhar describes Ravi Shastri's coaching
India's emphatic win in the Test series against Australia saw sent the entire country into a frenzy. The players received hero's welcome, while the support staff, who played an equally important role, allowed themselves to blend into the background once again.
Fielding coach R Sridhar has now revealed how Ravi Shastri was a big motivating factor behind India's success on the tour.
"Ravi (Shastri) has done a lot for the Indian cricket team and it shouldn't take one of the greatest Test series ever to literally credit Ravi Shastri for Indian cricket. He has done a lot before that and all of this led to this (win)," Sridhar said on Sports Today.
According to Sridhar, for the past three years Shastri has been trying to inculcate the champion attitude in the team with his words of wisdom.
"He has been saying this from 2017, to take the pitch out of the equation, every ground is your home ground. He has been saying that in our dressing room, and I am sure he has said that in the media a few times. Like a parrot he has been repeating that for the last 4-5 years. It took all the five years of repeating it to go to Gabba and play there as if it was our home turf, right in Australia's backyard.
"Two words that come to mind with Ravi being at the helm for the last 5-6 years is, fearless and honest. He said, no matter what you have to be fearless and honest on the ground. These are the two words that resonate and reverberate with Ravi around. He makes the boys feel like a million dollars even if they are not having the best of the series."
"He backs them when he goes and talks to them. Yes, he is also a normal human being and therefore gets angry when things don't go well, but to bring that fearless into this young new generation of players, that is totally what Ravi Shastri has done," he added.
This is the second time under Shastri's tenure that India have beaten Australia in a Test series in Australia. What made the effort top class for Shastri's boys this time around was the fact that they pulled it off without some of their regulars.