Dinesh Karthik heaps praise on Rahul Tripathi
04 Feb, 2023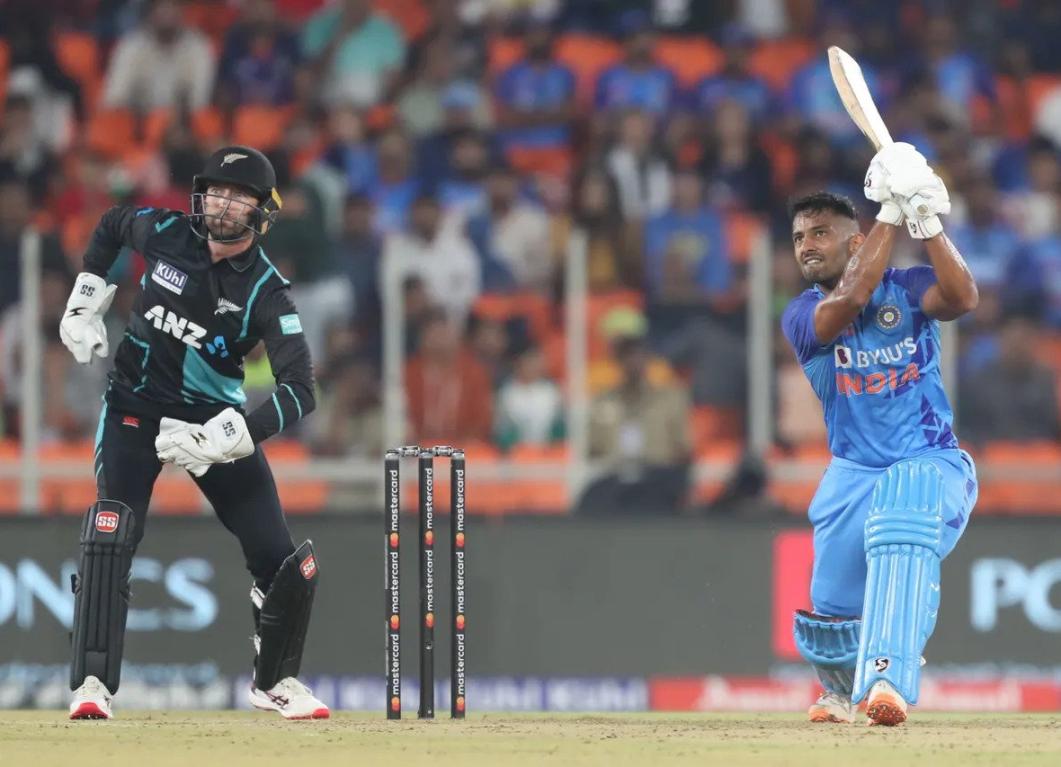 Dinesh Karthik heaps praise on Rahul Tripathi
After completing a series of whitewash against New Zealand in the 50-over format, Team India roared into the T20I series where they suffered a false start in the series opener but rallied back strongly to peg the visitors and eventually come out on top. The Indian batters were in phenomenal shape as they rallied against the might of the Blackcaps and tamed them emphatically.
Shubman Gill has been a vital cog in the Indian plans and the kind of brilliance that he has brought on the platter has been blinding for the opposition, to say the least. He became the youngest centurion to register a hundred in all formats of the sport with the final one of the list coming against the Kiwis.
However, apart from Shubman Gill, Rahul Tripathi was an equally amazing enforcer of strikes and brought out his sublime best in the series decider, hammering a 22-ball-44 that saw him highlighting why he is such a special aspect in the Indian domestic circuit.
RCB's Finisher Supreme, Dinesh Karthik has been mighty impressed with Rahul Tripathi's show and believes that his former teammate at the KKR can very well be the answer to India's number three dilemma once Kohli chooses to step down.
Talking to Cricbuzz, Karthik said, "Whatever I'm going to say now, I don't think it's for Rahul Tripathi, it's for all cricket fans, who follow Indian cricket very closely. Please don't have temporary amnesia in the near future, because the names replacing him will be big. And then we might go and look at the score and say he just scored a 40 or a 30."
He further added, "Lets be aware of the situation, the intent and the context every time he has walked in. Selflessly, knowing probably his career was on the line but still taking the aggressive option, still taking the big shot option, high risk option. Trusting to do that because his team needs him to do that in a must-win game."
Karthik continued, "I think we shouldn't forget that in 3 months time, 6 months time. Maybe he'll have a good IPL, maybe he won't but he deserves that Indian team number 3 spot whenever that comes. If Virat Kohli chooses to play okay but if Virat Kohli is not around he should be the first choice, not someone who has done well somewhere else."
He concluded by saying, "When his career was on the line, he did a fabulous job in the last game against Sri Lanka and this game. He's not someone who's gonna get many chances, still he went out with that aggression, took high risk options and did exactly what the captain and the coach wanted."