Cricket experts predict RCB's IPL Player Retentions
30 Nov, 2021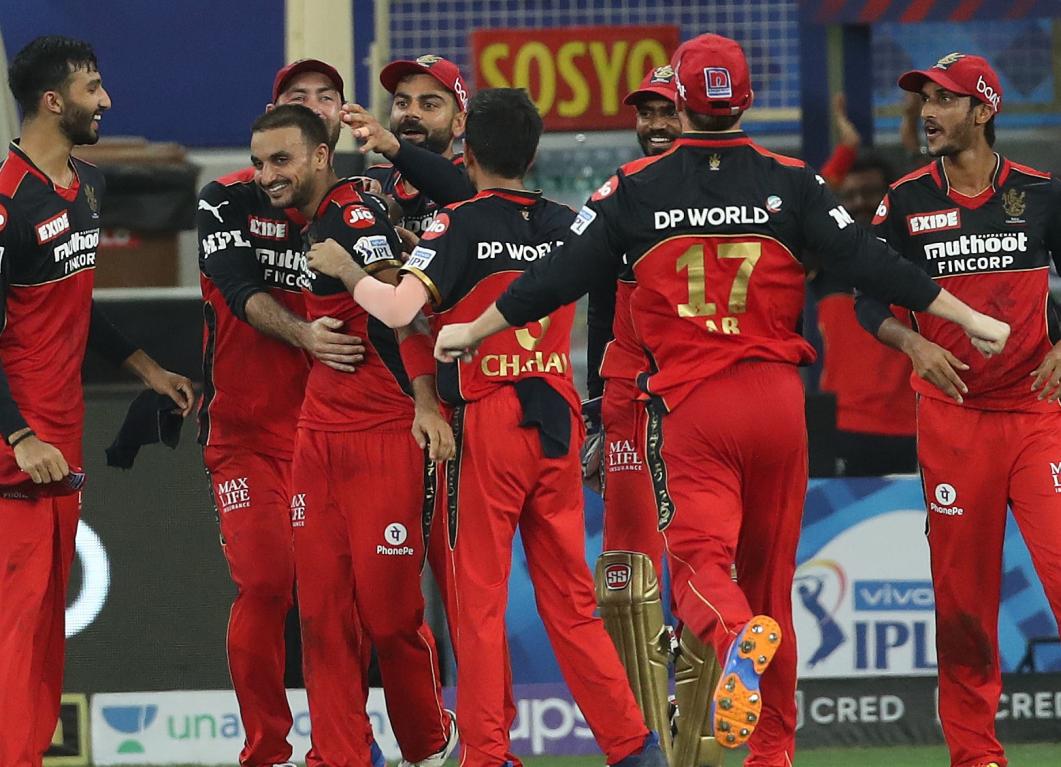 Cricket experts predict RCB's IPL Player Retentions
As the fad for player retention keeps on amplifying every single second with a handful of hours remaining to let the world know which players won't be going to the shelves for the mega-auctions, pundits from all across the globe gave their valuable predictions.
Just to keep in mind, these predictions come from experience, preceding displays and knowledge of the surrounding factors that play a major catalyst in a team picking up their most reliable horsemen.
This is a compilation of all the analysis which the experts have done so far, based on which a few predictions were made too.
Former Royal Challengers Bangalore coach and player, Daniel Vettori quoted, "RCB have avoided a dilemma with AB de Villiers retiring. Otherwise, it would have been difficult for them to figure who they had to retain – it would have been a tough balancing act. But Chahal's performance last year means he has to stay with the franchise." He spoke to ESPN Cricinfo about his choices and the four picks were Chahal, Virat Kohli, Glenn Maxwell and Harshal Patel.
Former Indian Test opener and commentator, Aakash Chopra quoted, "Kohli's retention is certain. But what about the other Indians – Yuzi Chahal, Mohammed Siraj, Harshal Patel, Devdutt Padikkal – I mean there is a problem of plenty. Kohli has decided that he will not remain the captain but he will be the definite first retention. What about the third? In my opinion, it should be Yuzi Chahal. You will speak to him and ask him to please stay as the third retention but that's now going to get tricky because if Yuzi is third then whether it is Harshal or Siraj, they might want to be the third and not the fourth."
Former Indian all-rounder, Irfan Pathan cited, "Obviously, when it comes to the auction, they'll be looking for a leader, that's one thing for sure. The guys who I think they will look for retention, Virat Kohli number 1 for sure, Maxwell number 2. I think the two other guys who I would like to see get retained, because it's slightly tricky, one because you have guys like Devdutt Paddikal, Chahal, Mohammed Siraj as well as Harshal Patel, who's been a Purple Patel for them, so he's been a consistent performer."
Subramaniam Badrinath, former Indian cricketer took to Twitter, citing the four picks for RCB should be Virat Kohli, Glenn Maxwell, Yuzvendra Chahal and Harshal Patel.
Test legend, Brian Lara also chimed in with his choice a month back and he quoted, "I think they have got to make some tough decisions. Of course, Maxwell has come in and listening to what their coaches have to say about him, he has pretty much delivered what was expected of him. Virat Kohli is a franchise winner anywhere he goes so he is going to be retained in that position. You want to go for people, who you feel, if you put them in the market, you can get them back. I would go with Maxwell as a second choice. And also, maybe a player like Padikkal." He spoke about ABD too but as the South African icon bade farewell to cricket, that option is out of the equation.