Rahul Dravid reflects on a closely fought 1st Test, backs Rahane to come good
30 Nov, 2021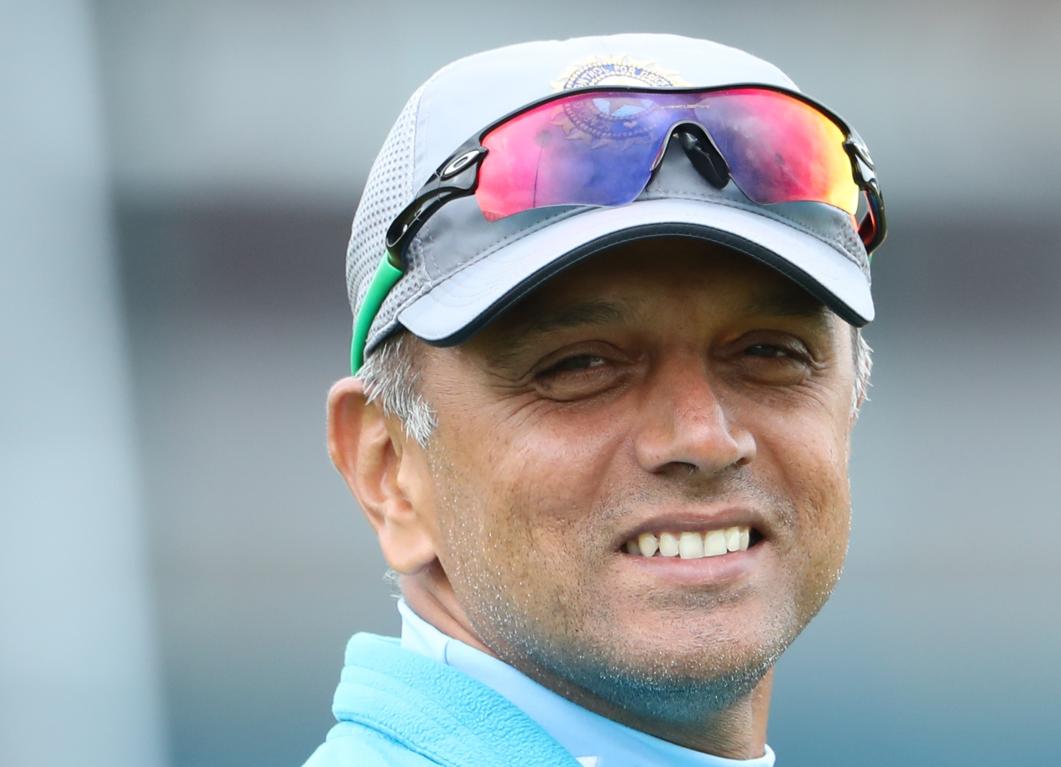 Rahul Dravid reflects on a closely fought 1st Test, backs Rahane to come good
As India and New Zealand shared the spoils of war after a thrilling five days of the red-ball contest, there was a lot on Rahul Dravid's plate as this was the first outing as Head Coach of India in a Test match. 
Despite India being on top for most of the second and the third session on the final day, tantalizing the hosts with an opportunity to go up in the series, bad light played spoilsport.
India toiled hard on the final day to bag the remaining nine wickets while the final partnership between Rachin Ravindra and Ajaz Patel kept the incursion of the Indian bowlers at bay.
However, things weren't really as smooth as they should have been for Rahul Dravid and company. It needed a couple of heroic interventions from Shreyas Iyer and two solid displays from Ravindra Jadeja in the first innings and Wriddhimaan Saha in the second to bail India out of the immediate jeopardy that the hosts found themselves in.
New Zealand had a solid opening stand in the first innings with Tom Latham and Will Young, however, Ashwin and Axar managed to open the floodgates once they removed the opening pair.
It was Ashwin and Umesh Yadav who got the better of Tom Latham and William Somerville to dismantle the partnership in the second innings and since then it was pretty much India calling the shots.
With all said and done, there were a few questions that needed answering and the first and foremost was the dearth of runs that Ajinkya Rahane has been through. Rahul Dravid opened up about the Indian vice-captain, citing, "Of course you would like more runs from Ajinkya. I am sure he would like a few more runs. He is a quality player. He has done well for India in the past. He is one of those guys who has that quality. He has the experience. Hopefully, it's just a matter of an innings, a matter of a game where he can turn it around. Certainly, he would like to score more runs. He knows that. And we know that."
Dravid was also asked about what would the exact eleven looks like with Virat Kohli returning and Shreyas Iyer in red-hot form, the most obvious question is who will get the axe. Dravid chimed in with, "We haven't decided the playing XI for Mumbai. It will be too early to talk about it. We have only been thinking about this Test till now. When we get to Bombay, we will look at the conditions, the pitch. We will look at the guys' fitness. Virat Kohli will also join us so there will be consultation with him. Then we will decide who will be in the playing XI."
As India just about missed on a glorious opportunity of securing a victory against the Kiwis in the opening Test, another question that rocked and rolled the Indian community was whether the timing of the declaration was correct. Dravid addressed that concern too and quoted, "I don't think so," Dravid said. "That is not my reading of the game. Till half an hour before we declared, we were under pressure. All three results were possible."
He continued by saying, "To be very honest with you, if we had got out - Wriddhimaan Shaha showed great courage and character to be batting with the stiff neck that he had - if we had lost our three wickets quickly and they were chasing 240-250 in approximately 110 overs, then they are looking at 2.2-2.3 runs an over. So no that is not my reading of the game. We needed that partnership."
He also defended the declaration, quoting, "We lost Shreyas just before tea. Then we had that partnership, which was critical for us. From 167 for 7 to get to 230 for 7 was absolutely necessary. If this wicket was turning square and bouncing, and we had both the edges in play, I would have… you know there would have been a different situation."
He continued by saying, "My reading of the game was not that at all. Even today you walk into the ground, and you know the opposition needs just under three an over. That's not a lot of runs if a couple of batters get set. Of course, we thought we did it well. We timed it well. We managed to get a wicket yesterday, and we came very close today. We were under pressure as well, people forget that, even 45 minutes before we declared."
Dravid was a bit surprised to see the Indian pitch remaining pretty intact on the final day of the Test. He cited, "Facts of the pitch were it probably was low and slow, probably didn't have that much bounce, didn't have turn. You probably expect a little bit more of wear and tear on these wickets in Indian conditions over five days. This didn't seem to have that bite. Generally on days four and five, as a spinner, you can challenge both the edges. The outside edge for the catches, and you can get the lbws by beating the inside edge. Honestly, in this Test, the outside edge was virtually ruled out."
He concluded by saying, "Usually on day five you should get a little more help. The cracks widen up a little bit. I don't know, maybe it is the winter. I don't know what it was but it just felt like if you wanted to block and not score runs, it was difficult to get you out. We saw that. We had quality guys who were able to make a game out of this. Otherwise, this could have been a dull draw."
India will be back for the second Test match slated to start from December 3rd at Wankhede where Virat Kohli will most likely be returning and the upshot of the contest will be crucial for the Indian team, considering the fact that they have already drawn one Test and lost one to England, which won't make India's journey in the WTC 2021-23 easy.