Cheteshwar Pujara picks his favourite knocks against Australia in Tests
07 Feb, 2023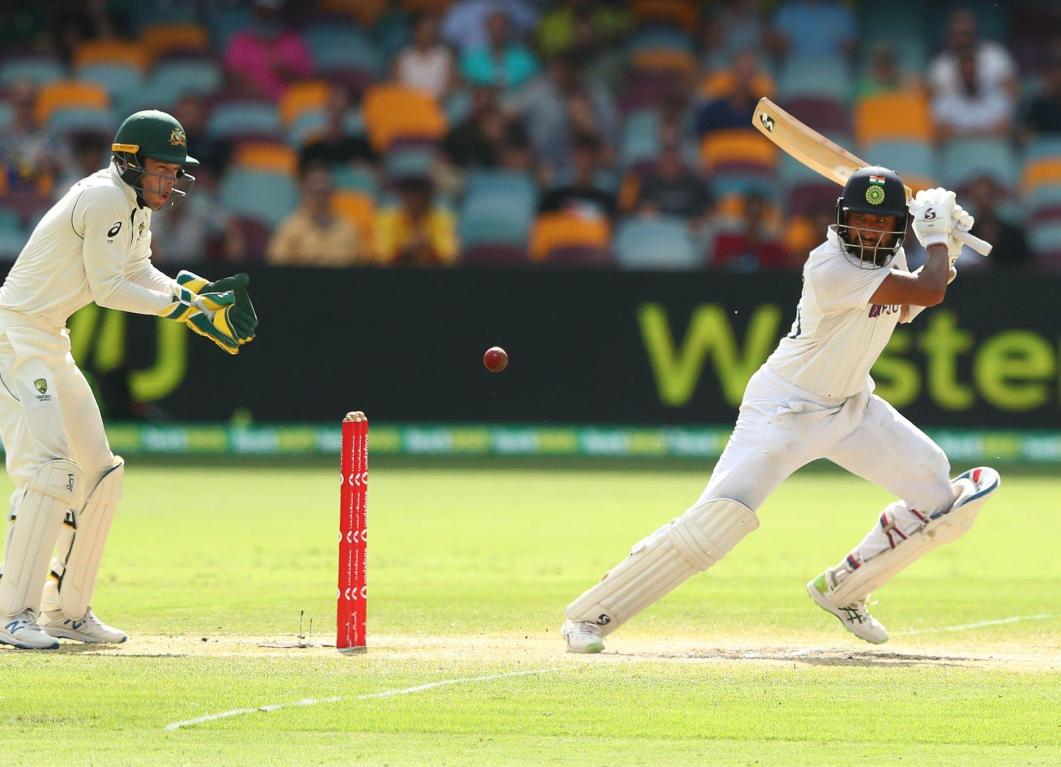 Cheteshwar Pujara picks his favourite knocks against Australia in Tests
Cheteshwar Pujara has always proven to be a vital cog when it comes to adorning the Indian batting unit and the way he has carried forth the Indian charge in the longest format of the game has been nothing short of wondrous.
Back in 2018, when India toured Australia, Pujara played a crucial knock in uplifting India against Australia in the latter's backyard and battled till the very end almost single-handedly on the first day of the first Test that saw India fight their way out of some serious trouble. Pujara finished as the leading run-scorer in the tournament, accumulating 521 runs from four games that saw him hammering three centuries and a half-century.
Come 2020, Cheteshwar Pujara's stint with the willow in his hand was slowly getting strained but nevertheless he managed to finish as the second highest run-scorer in the Indian camp with a haul of 274 runs from 4 games. His overall showing against Australia underlines the fact that come February 9thwhen the two teams resume their iconic rivalry, Pujara will be a crucial figure in terms of upholding India's batting unit.
Amidst all the fine knocks stitched by Cheteshwar Pujara against Australia, he has a personal favourite and in an interview with the Times of India, Pujara highlighted the one that stands out amongst the slew of runs that he has managed to rack up against Australia.
Talking to TOI, Pujara said, "Each and every knock of mine is important for me. It will be difficult to rate them. But what I can do is mention some of my favourite knocks against Australia, not ranking-wise, though. I'll start with my debut innings. When you are playing a debut game, it's always important. I'll always remember those 72 runs that I scored. There was a lot of pressure on me. As a youngster, I was anxious, I hadn't done well in the first innings. Since I had scored a lot of runs in domestic cricket, I wanted to prove that I belong to the international level."
He further continued, "After that, the 92 against Australia (in the second innings) in Bangalore in 2017. We were on the backfoot. We had been out cheaply in the first innings, they had a 87-run lead, and in the second innings, we were 120 for 4. And then I had a match-defining 118-run partnership with Ajinkya, and my knock was decisive too."
Puji concluded by saying, "And then the 123 at Adelaide in December 2018 will always remain very special for me and the team, because we were 41 for 4, and then 127 for 6 in the first innings, and I had little partnerships with Rohit (Sharma) and Ashwin and then with the tailenders, and we ended up putting 250 on the board. That was a special knock because it allowed our bowlers to bowl them out for 235 and be in the game. Of course, I can't forget the 56 at the Gabba in January 2021. It was a special knock for me because when you get hit so many times, to still be able in the middle. It was a different motivation altogether to win that Test and series, to keep fighting against such a good bowling lineup. The circumstances weren't favourable for the batsmen. So you had to fight your way out."