Brisbane Heat registers several positive cases as BBL forced to change schedules
05 Jan, 2022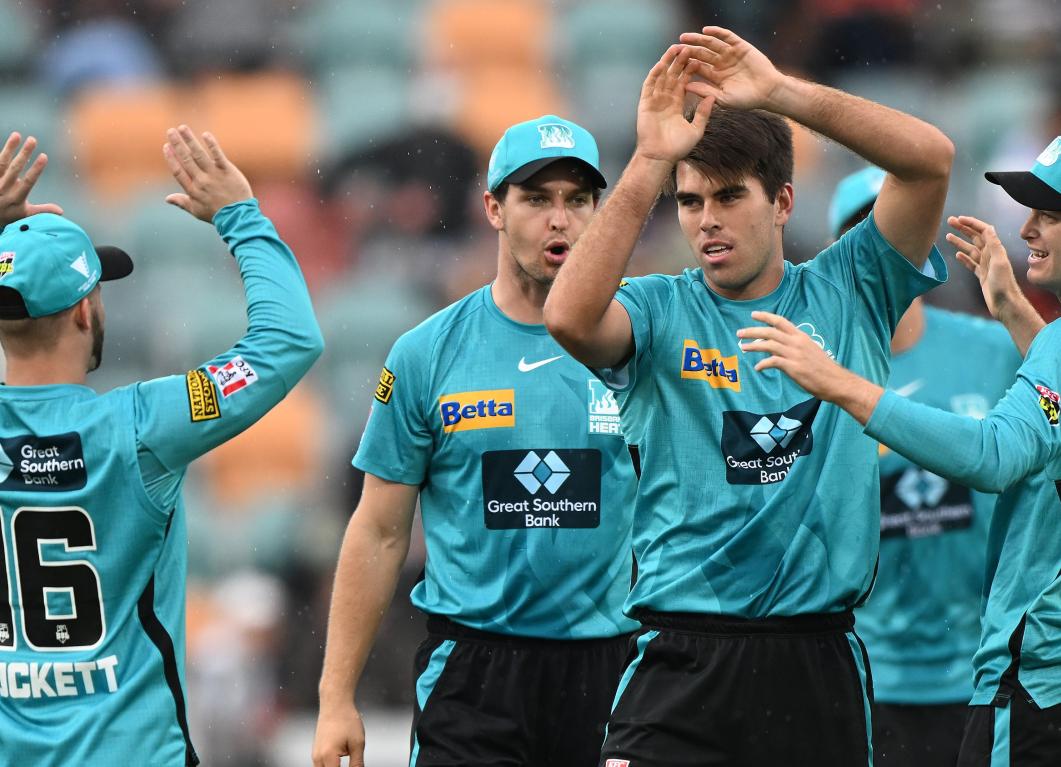 Brisbane Heat registers several positive cases as BBL forced to change schedules
The BBL has been compelled to bring about a change in its schedules after several Brisbane Heat players returned positive Covid 19 antigen tests with Perth Scorchers all set to play Sydney Sixers at Metricon Stadium on Tuesday night while the Heat-Sixers contest was moved to Wednesday to allow further Covid 19 testing and ample time for the replacements to be spotted.
Brisbane Heat recorded their positive Tests on Tuesday morning and the club has undergone PCR testing of its entire playing group and staff that also extended to the probable replacements.
Heat, Sixers, Scorchers and Sydney Thunder, all have congregated in Queensland for a triptych of games to be played for the upcoming three nights on the Gold Coast. The authority just ensured that the matches were reshuffled so that the testing can be carried out.
Scorchers were forced to postpone their earlier clash with the Melbourne Stars as the latter suffered an initial Covid case on December 30. That postponed match is still awaiting its finality.
The Stars had to play their last two clashes against Scorchers and Renegades with 12 members and 8 staff members in isolation after testing positive for Covid 19.
The Scorchers also shared a similar fate as two of their players were missing alongside a coach who tested positive for the virus.
Thunder also lost four of their players as they tested positive for the raging virus. The BBL has so far been desperate to keep the tournament on its feet as a midway halt can create a significant impact on the financial side of the contest.
One of the Stars players, Hilton Cartwright voiced his concern after Melbourne lost their fixture against the Renegades on Monday night. There have been already considerations about finding a hub city by BBL to finish the remainder of the tournament.