Australia vs India: Defiant India pull off a historic draw in Sydney
11 Jan, 2021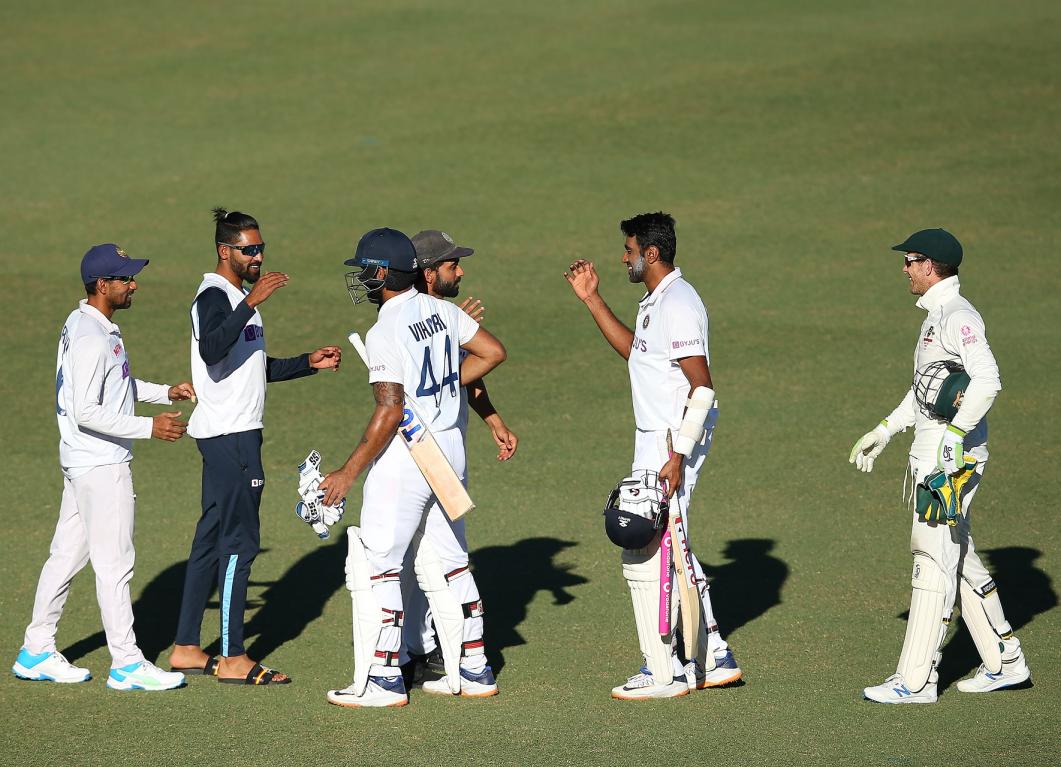 Australia vs India: Defiant India pull off a historic draw in Sydney
All three results are possible – it's a common phrase commentators use to describe the proceedings on the last day of the Test match. However, for a team that had touched 300 just once in the series, and was even bundled for its lowest Test score, only someone on a forced dose of optimism could have predicted a favourable result chasing 407. The kind of bowling attack India were up against, a win was out of equation and a draw looked even more improbable because no way Australia could have bowled four sessions to them and not manage to get nine wickets – since Jadeja was unlikely to bat on the last day.
What added to Australia's belief was the fact that Indian tail - in the recent past at least - had not shown the promise to sting, or even wag a bit.
But since that fateful day in Adelaide that saw them cop a blow to their pride, India have regrouped and emerged as a different unit, capable of putting everything behind and focussing on correcting things.
So, a batsman with fractured thumb decided to pad up in the stands, to signal a change in the attitude and the strength of character. It may just have been just symbolic – we would never know - but a smiling Jadeja with a glove on exuded hope and confidence.
In many ways, the last day was all about India turning up way more confident than they had been for four days of the Test match.
They lost the captain early, and the alarms were sounded in Australia before they went off on a Monday morning back in India. Then arrived Rishabh Pant who had not kept in the second innings after getting hit on the left forearm while batting in the first.
Promoting him ahead of Hanuma Vihari was not just symbolic though. India were taking the fight to the opposition and they had given the charge to a Young Turk, who had the ability to compensate for all the 'lack of intent', the man at the other end was accused of.
Rishabh Pant started swinging the sword after getting his eye in. And in no time, India were dictating terms. The field started spreading out and at Tea Australia were ahead but only like a runner who knew his lead was in danger as the chaser had given it all for the last lap.
But the last session had an anti-climatic act waiting for the fans so Pant got out trying to do what he had been doing, falling just three of one of the greatest centuries millennials would have seen live.
Hanuma Vihari tried sneaking a single and injured his hamstring – once again the script playing out according to expectations. Pujara, who had consumed more than 200 deliveries until then, suffered a minor lapse in concentration and played the wrong line to give Australia another window.
With more than 40 overs to bowl in the day, the game tilted heavily in Australia's favour.
But taking a leaf out of Cheteshwar Pujara's book, it was now time for Ravichandran Ashwin and Hanuma Vihari to tighten their guards. Both were coming off a horrendous run with the bat in the series. Should have been further easy for Australia from there?
That was not the case to be as together they would go onto consume overs like hungry goats, facing 258 deliveries together for 62 runs between them securing one of the most probable draws in the recent history of Indian cricket.
At the end of it all, India had come 73 runs within the target, and the optimist fan was asking the usual question – what if Pant had stayed for a few more overs?!