RCB Weekend Buzz celebrates International Blues Day 
02 Aug, 2022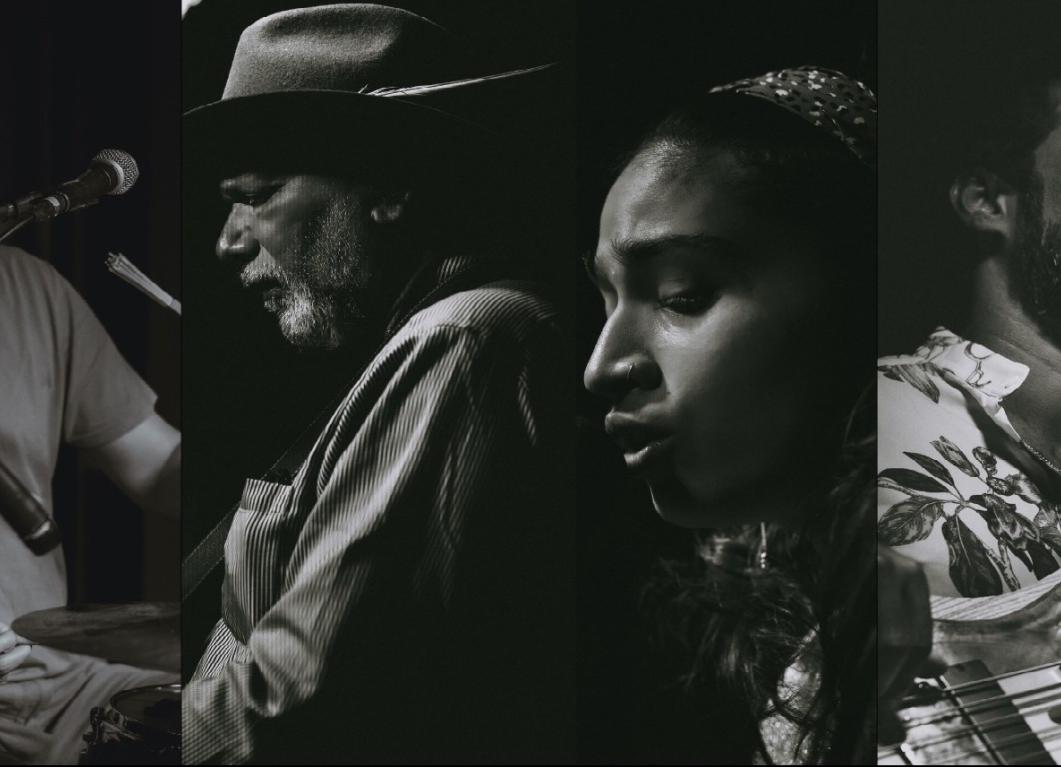 RCB Weekend Buzz celebrates International Blues Day 
Did you know that this August 6th is International Blues Day? Celebrated on the first Saturday of August, International Blues Day is dedicated to the rich and vibrant genre that is blues. Started in 2013, International Blues Day, is a day dedicated to educate people about the history of blues and the celebrate its music. To keep this celebration going, RCB Bar & Cafe is celebrating International Blues Day this Saturday, 3 p.m. onwards with their exclusive feature of Weekend Buzz with a line-up of 14 talented artists from Bengaluru like Chronic Blues Circus, the oldest blues band in the city, and Prakash Sontakke, a Grammy award winner. Come enjoy the music with some great food and a drink or two - all dedicated to bringing the blues vibe alive like no other! 
 
The stellar line-up features: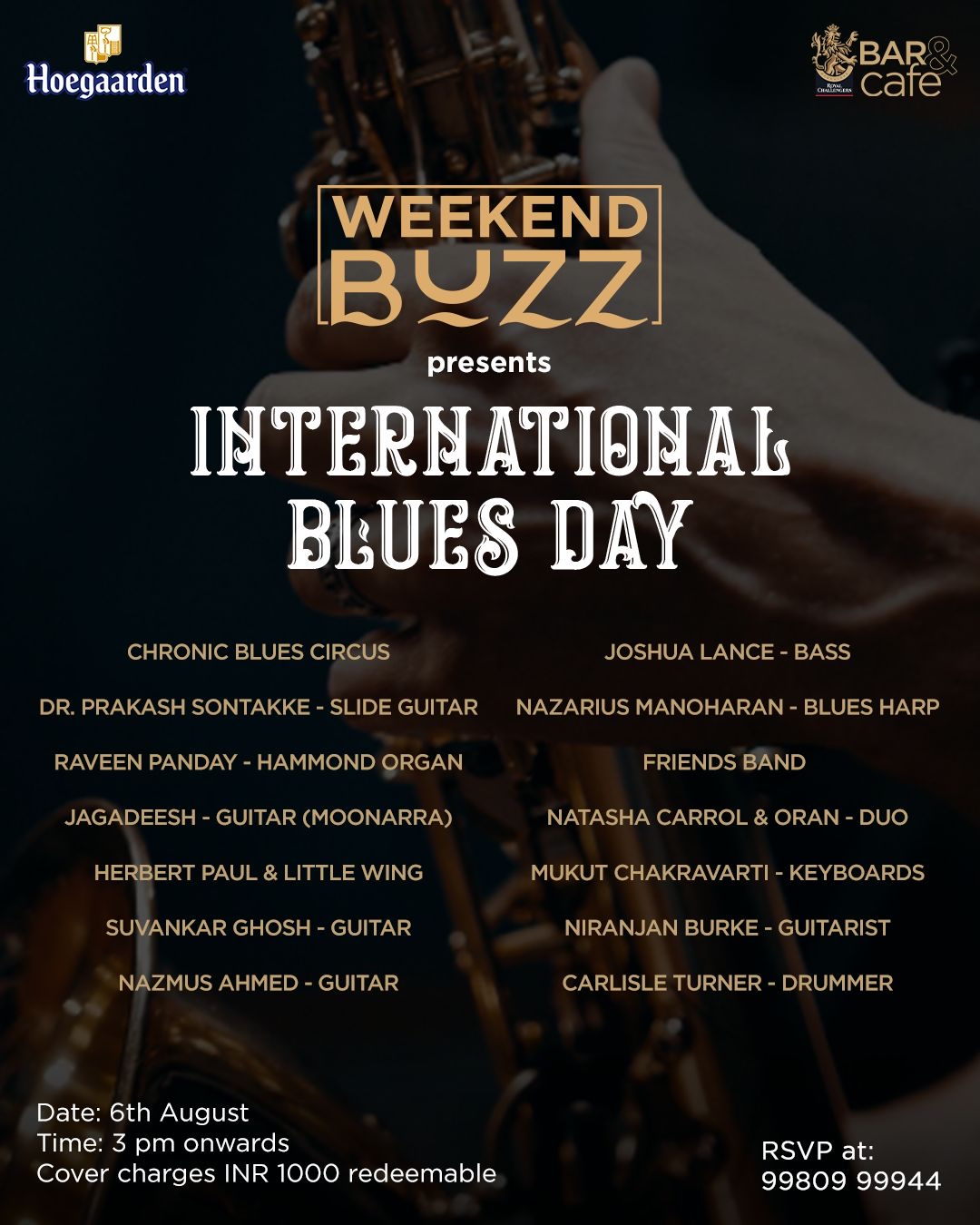 Chronic Blues Circus - Having performed without a break since 1991, they are Bengaluru's oldest Blues Band. Best known for their original music and unique arrangements, they are committed to creating music that depicts the Bengaluru mood AKA the Bengaluru Blues!   
Raveen Panday - Living and breathing the 'Blues way' since the mid-90's, Raveen also toured with Soulmate for 3 years,  which gave him valuable exposure to some iconic national and international stages. You should see Raveen play the Hammond Organ!   
Dr. Prakash Sontakke - A slide guitar player who won a Grammy as part of Ricky Kej's first album switches effortlessly between Indian Classical and blues and country styles like Jerry Douglas. Prakash Sontakke has performed all over the world and at NAMM.
Jagadeesh MR - Influenced by the world of jazz, blues and Indian Classical music, Jagadeesh is a self-taught guitarist and composer, and a founder-member of the MoonArra World Fusion Ensemble and performed in jazz festivals in Europe, Asia & Africa.
Nazmus Ahmed – Passionate and fiery blues rock guitarist, Nazmus Ahmed is getting ahead on the blues rock circuit with his band IAMR Project.
Nazarius Manoharan – A harp player who simply loves the blues.
Herbert Paul - Known more to his fans for his 'Hendrix' style, this guitarist covers a lot of the iconic musician's tunes, performing with his band Little Wing.
Suvankar Ghosh – A classical and jazz guitarist with a penchant for the blues – specially leaning towards Scofield kind of playing.
Friends Band - Led by Harish Chouthoy, an enthusiastic bassist who fronts the band of young and talented musicians who love playing Grateful Dead
Natasha Carroll & Oran - Natasha is a singer-songwriter and ukelele player who finds her inspiration from classic rock and alternative folk music. 
Mukut Chakravarti – An ex-member of the Chronic Blues Circus.
Niranjan Burke – A versatile music producer, composer, and guitarist.
Carlisle Turner – A drummer in love with the blues.
Joshua Lance – Performing the keys, guitars, and bass guitarist since 1990.
 
Venue: RCB Bar & Café, Museum Road
Time: 3 PM onwards
Cover Charge (Redeemable): INR 1000
RSVP Number: 99809 99944