He has a clear role now: Saba Karim on Dinesh Karthik
02 Aug, 2022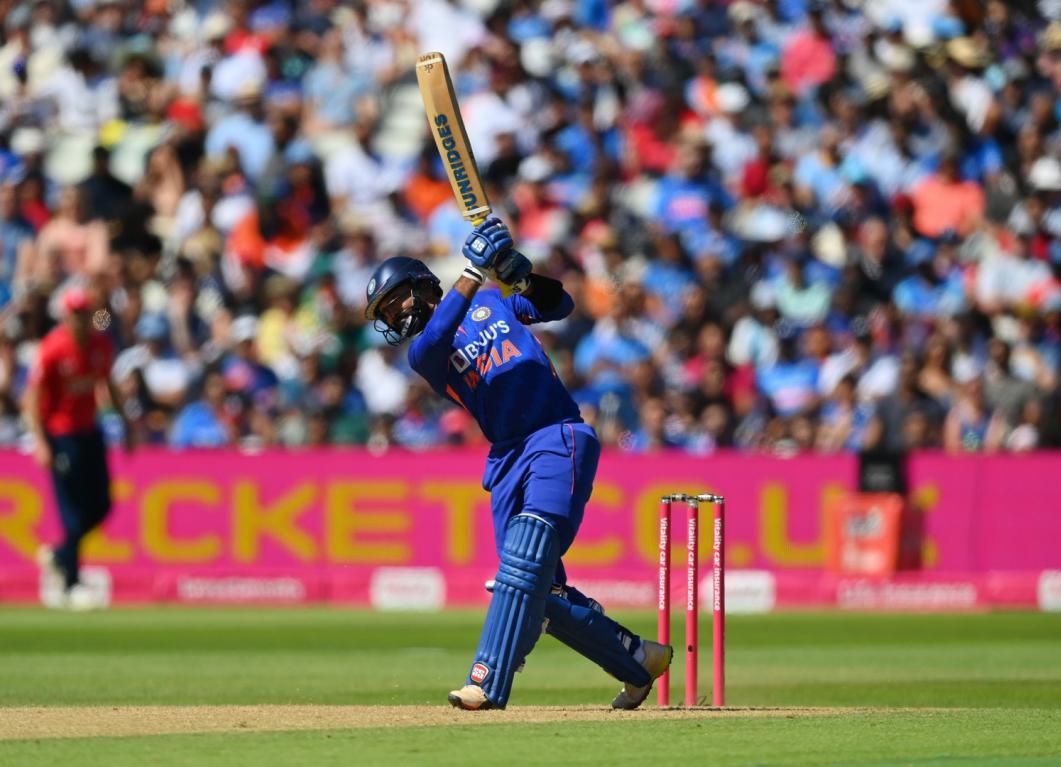 He has a clear role now: Saba Karim on Dinesh Karthik
Even a couple of years ago, no one would have thought that Dinesh Karthik could have proven to be the much-needed finisher that India desperately needed since the farewell of MS Dhoni. RCB's Finisher Supreme has totally changed the dynamics of T20 cricket with his fiery brand of aggression in the latter stages of an innings.
It was his 19-ball-41 that provided a late flourish to the Indian aspirations, helping Team India to pile up 190 on the cards from an almost ineluctable situation in the first T20I against the Windies. Former Indian cricketer and national selector, Saba Karim opened up about how DK has totally changed the dynamics of the contest and has also upped the ante of his game. Karim also attributed a late change to Karthik's approach and was pretty happy to see RCB's finisher supreme perform confidently at the highest level.
Talking about Karthik's earlier days to India News, Saba Karim would state, "When Dinesh Karthik used to bat up the order a couple of years back, we were all wondering why he wasn't able to perform, despite the potential. He was failing back then because there was no clarity regarding his role."
He would further add, "He had no idea when he had to play the big shots, or when he had to take the singles. He has a clear role now and that is why his performances have improved significantly."
Karim drew a contrast of the old approach that Karthik used to deploy and the current form that he is in the midst of. He would say, "The management has assigned this specific role to him and they have been consistently sending him in such situations. It doesn't matter which position he is batting in, his job is to only play three or four overs. He has done his preparation according to this plan, and that's why he has been successful."
Saba Karim also pointed out that Karthik has been a perfect fit for the T20 format and why he is such a special player for the same. "Batting in T20 cricket doesn't depend on overs, it is about the number of balls that you play. While making strategies, teams tend to focus on how many balls a batter is going to face in a match. Dinesh Karthik's role is to go out there in the last 2-3 overs and score quick runs. This is why if he plays the most number of balls during that period, it will benefit the team," he explained.
Dinesh Karthik's resurgence that began during IPL 2022, has made him one of the first names on the Indian T20I team sheet as they prepare for the T20 world cup in October this year.