RCB Breakfast Club: Changing Your Perception of Plant-Based Food this Sunday!
09 Sep, 2022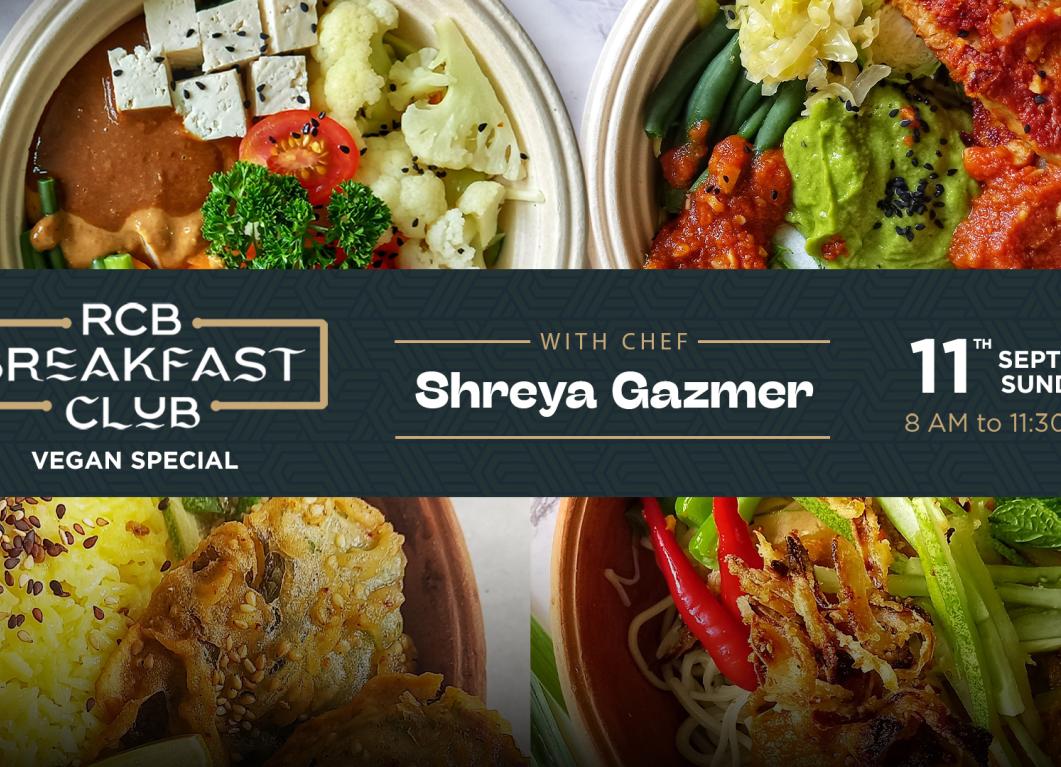 RCB Breakfast Club: Changing Your Perception of Plant-Based Food this Sunday!
With Sunday just around the corner, we're counting down to RCB Breakfast Club, Bengaluru's best breakfast spot and guess what, a its more special than ever because it is Vegan Special and the flavours that wrap them is Asian. Vegan- Asian is a match made in heaven but unlocked on Earth. You got to try it to believe it. 
Curious? This Sunday, 11th September, we have an exciting and conscious culinary adventure lined up for you. Chef Shreya Gazmer takes over our kitchen to serve up a delicious breakfast spread guaranteed to make you rethink going vegan!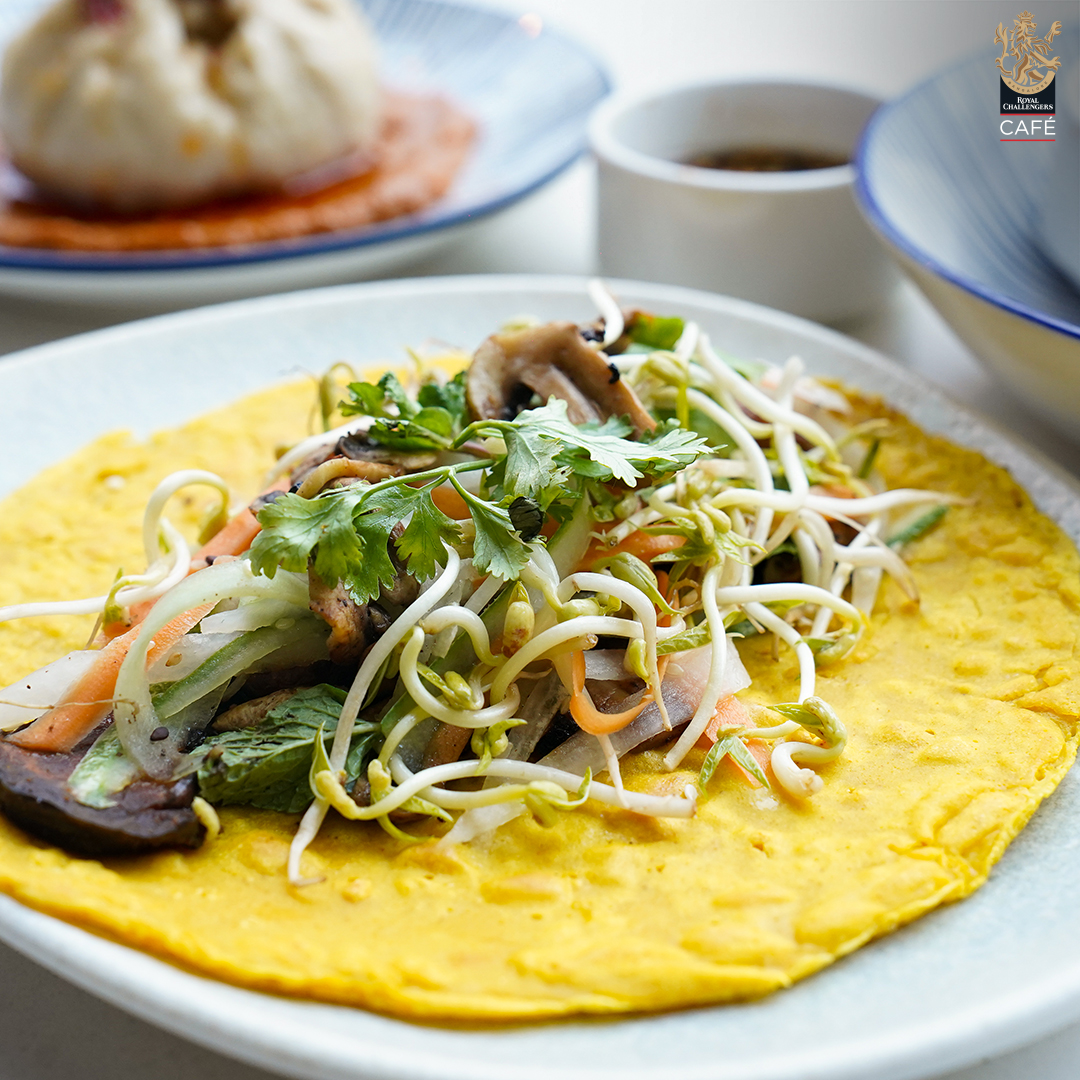 Shreya is the founder of Hungry Alien, a plant-based kitchen based in Bengaluru. A conscious decision to switch to a healthy lifestyle drastically changed her relationship with food and her passion for cooking led her to discover the enormous untapped potential of plant-based diets. Shreya believes vegan food is about exploration, getting creative, and having fun! 
Her exclusive Breakfast Club menu features: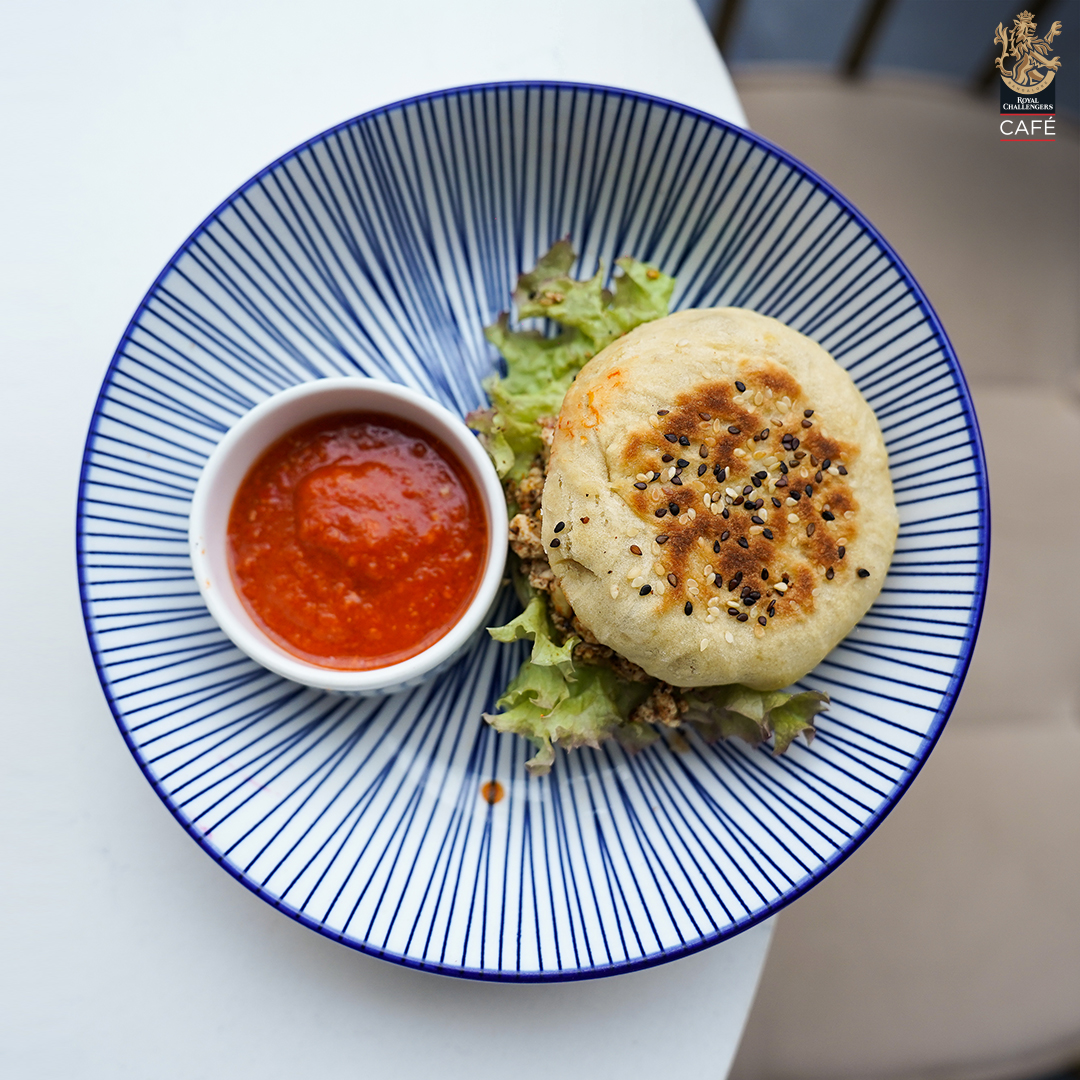 Steamed Baozi Buns - Soft, steamed buns with soy mince, chayote, cabbage and carrots. Served with smoky and spicy eggplant sauce with a drizzle of chilli oil. Comfort food like no other! 
Ban Xeo with Grilled Eggplant and Pickled Veggies (Gluten Free) - Vietnamese crepe served with grilled eggplant, sauteed mushrooms, mung sprouts and pickled veggies.
Five Spiced Sichuan Peppercorn Asian Burger: Toasted Asian-inspired burger stuffed with minced tofu and tossed in Chinese spice powder and Sichuan peppercorn paste. You won't be able to stop at just one! 
Breakfast Noodle Soup - Light and flavourful soup with glass noodles,  pakchoi, seaweed and carrots. A deliciously wholesome start to your day. 
Green Goddess Smoothie Bowl - Refreshing and healthy spinach, banana, pineapple, and papaya smoothie bowl. Served with fresh fruits, granola and chia seeds.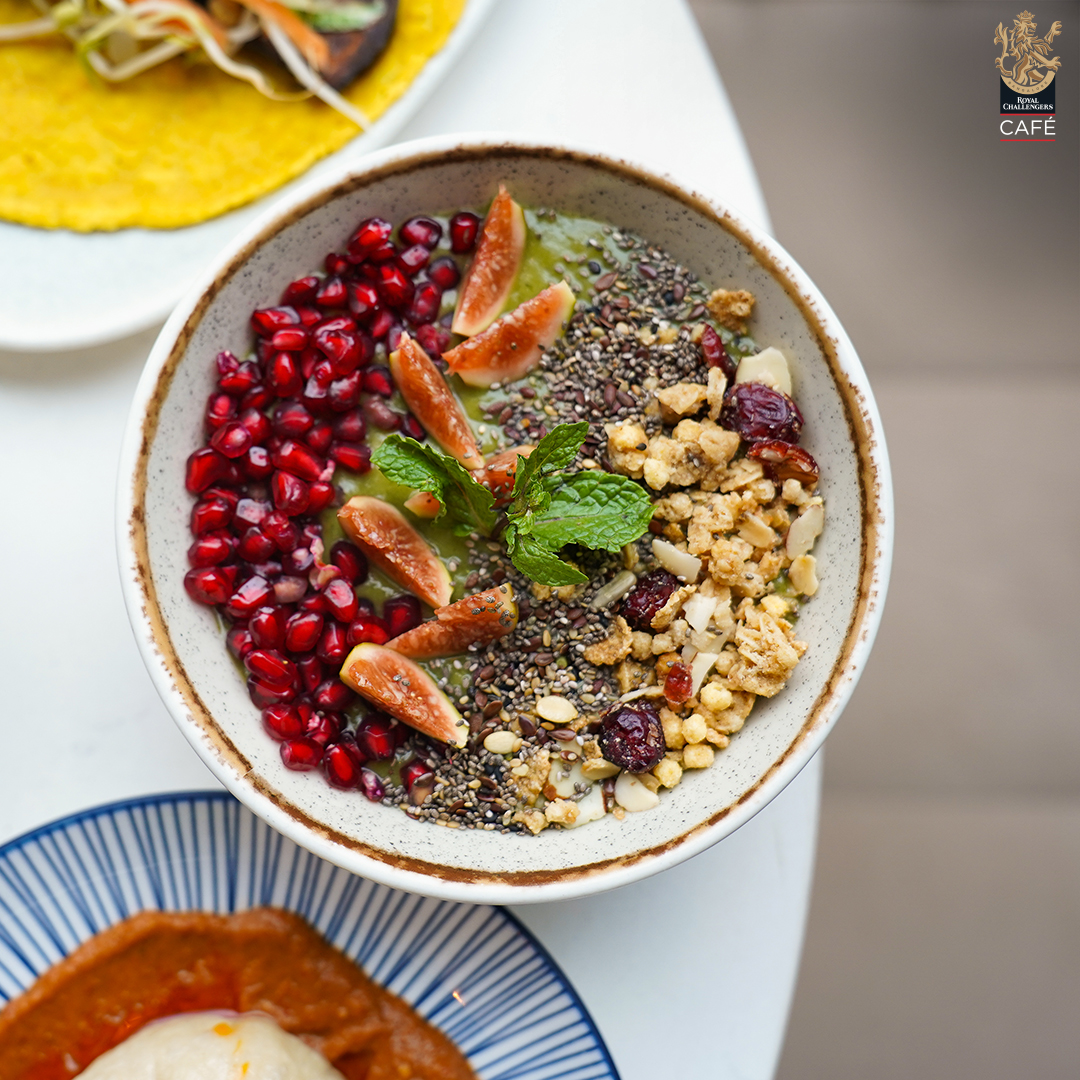 Basbousa Cake Tart - Semolina and coconut cake baked in shortcrust pastry. Served with a drizzle of rose sugar syrup and a sprinkle of pistachios and dried rose petals.
11th September, Sunday | 8AM - 11:30AM
Call us today for reservations - 9980999944