Well done, Finchy: Virat Kohli's message to Aaron Finch
11 Sep, 2022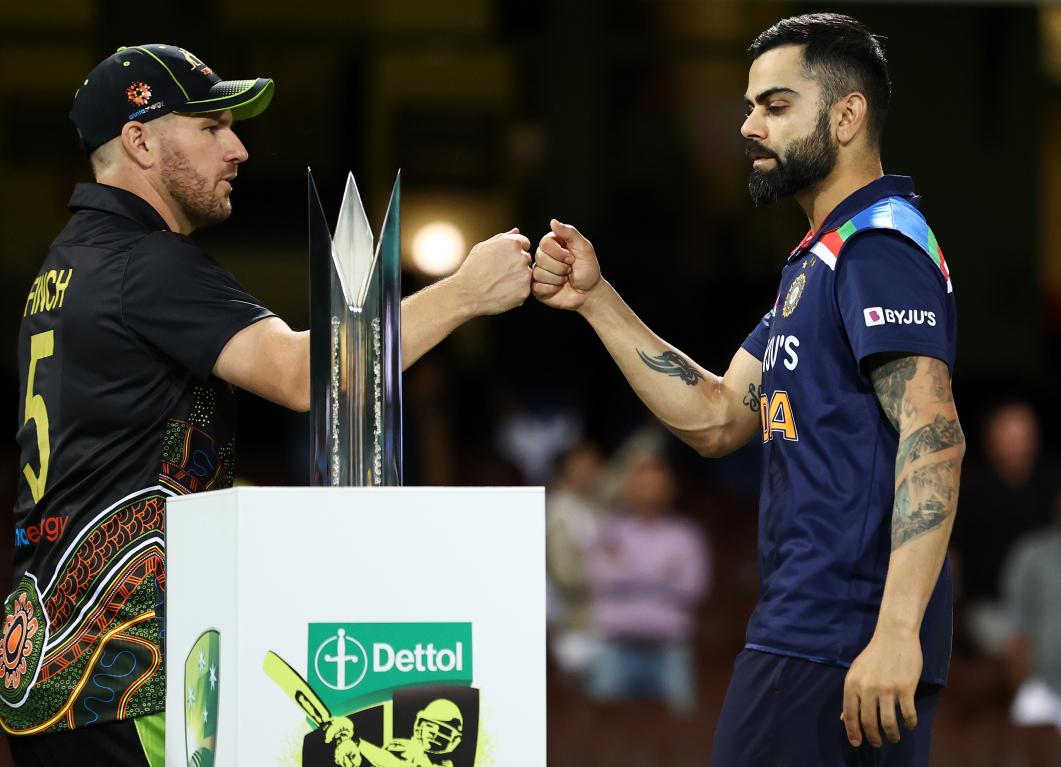 Well done, Finchy: Virat Kohli's message to Aaron Finch
Australian skipper Aaron Finch stepped down from ODI cricket as the game on Sunday against New Zealand will be the last contest that he is going to be a part of. The hard-hitting Australian opener has been a part of 145 ODIs from which he has racked up 5401 runs at an average of 39. Cricket Australia, assured that Finchy was going to continue with his T20I captaincy.
Finch's farewell quote from ODI comprised a heartfelt message and before he plays for the final time in an ODI, the Australian opener said, "It has been a fantastic ride with some incredible memories. I have been extremely fortunate to be a part of some brilliant one-day sides. It is time now to give a new leader the best possible opportunity to prepare for and win the next World Cup. I thank all of those who have helped and supported my journey to this point."
Despite the great numbers and some incredible preceding form, owing to the lean patch, Finch decided to call it a day. Former Indian skipper, Virat Kohli who also played with Finchy for RCB had an emotional message for the Australian skipper. Commenting on Finch's Instagram post, Kohli said, "Well done Finchy. It was great to play against you all these years and with you as well at RCB. Enjoy the next phase of your life to the fullest."
Finch was looking forward to the upcoming World Cup in 2023, but before he chose to step down, he felt that the best bet for someone to bag this pedestal has to be one in the middle of some good form and also a man with foresight.
Cricket Australia chief, Nick Hockley also wrote a heartfelt tribute to the big Australian, saying, "Aaron is an enormously gifted and determined player whose outstanding deeds with the bat have been matched by his strong and inspiring leadership. His decision to step aside from the ODI captaincy now is typical of his selfless approach to the game."
"I'm delighted Aaron will lead the Australian team into the forthcoming T20 World Cup where his leadership, experience, and tactical nous will be integral to the defense of our T20 World Cup title on home soil", concluded Hockley.